'Turner & Hooch': When Will Episode 2 Be On Disney+?
The pawty is just getting started. Disney+ debuted the first episode of Turner & Hooch, a follow-up series to Tom Hanks' 1989 film of the same name, on July 21, 2021. Like the streaming service's other original series, Turner & Hooch will follow a weekly release format. So, when will episode 2 be available? Here's more on Turner & Hooch's schedule.
[Spoiler alert: The end of this story contains spoilers for 'Turner & Hooch' Episode 1.]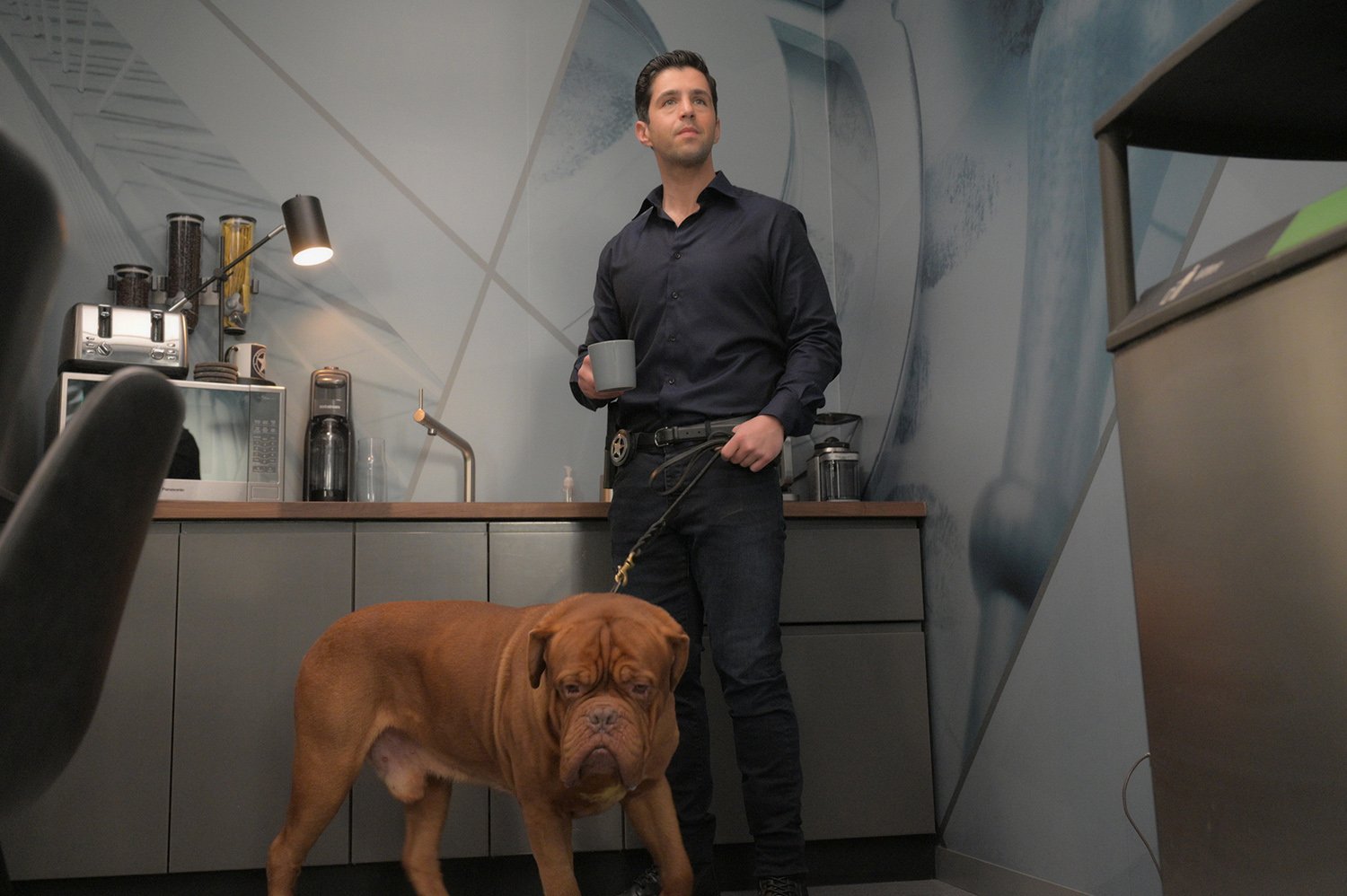 'Turner & Hooch' is a spinoff of the classic Tom Hanks film
1989's Turner & Hooch follows an uptight detective named Scott Turner (Hanks), a stickler for cleanliness and following the rules. When someone murders Scott's close friend, Amos, the junkyard owner's massive French Mastiff named Hooch is left without a home. Scott adopts the dog, despite Hooch's messy and destructive nature. However, after a rough adjustment period, Scott befriends Hooch and realizes the canine can help him solve Amos' murder.
Hanks does not appear in the Disney+ series, but the new Turner & Hooch does feature Josh Peck as Scott's son, Scott Turner Jr. In a similar vein as his father, Scott Jr. reluctantly takes in a different French Mastiff named Hooch.
In an interview with Variety, Peck revealed how he felt about following in the footsteps of such an iconic actor.
"[Hanks is] such a legend. I think I was aided by the fact that he's in such rarefied air, I've looked up to him for so long that I never had any delusions that I'd get anywhere close," Peck said. "But I think what was great was that this isn't a remake. This is a continuation in certain respects. I'm playing his son. In many ways, it was how do we honor the magic of what the original movie had and what Tom Hanks brought and try to infuse that into this new story?"
When will Disney+ release 'Turner & Hooch' Episode 2?
Disney+ originally planned to release Turner & Hooch on Friday, July 16. However, after the success of Loki on Wednesdays, the service opted to change its streaming schedule to include several other Wednesday premieres.
Turner & Hooch Episode 1 premiered on July 21, so episode 2 will launch on Wednesday, July 28. The series will continue to run for 12 episodes on Wednesdays until October 2021. Disney+ typically adds new episodes around 3 a.m. ET.
What will happen in Turner & Hooch Episode 2? According to TheCinemaholic, the episode will act as an homage to Die Hard. "A Good Day to Dog Hard" will see Scott Jr. and Hooch on protective duty for a diplomat's daughter.
What happened in 'Turner & Hooch' Episode 1?
Turner & Hooch Episode 1 introduces Scott Jr. as a U.S. Deputy Marshal with the same cleanliness habits as Scott Sr. As a workaholic, Scott Jr. is eager to jump into a huge assignment where he and his partner, Jessica (Carra Patterson), must protect a bank robbery witness. However, just hours after the assignment begins, someone kidnaps the witness.
Meanwhile, Scott Jr. learns that he's inherited Hooch after Scott Sr.'s death. He reluctantly takes Hooch in and attempts to wrangle the rowdy dog's behavior. Hooch soon becomes an asset to Scott Jr. in his quest to find the kidnappers. At the end of the episode, Scott Jr.'s boss permits him to become a K-9 unit with Hooch.
What crimes will this dynamic duo solve in future Turner & Hooch episodes? Tune in to Disney+ on Wednesdays to find out.
RELATED: Tom Hanks Once Said None of His Movies Are Underrated, Not Even 'Turner & Hooch'