'Turning Red': Sandra Oh Becomes Christina Yang's Overbearing Mother in New Pixar Film
The release of the new 'Turning Red' trailer from Pixar Animation Studios excited 'Grey's Anatomy' fans when they heard Sandra Oh's voice as the overbearing mother.
Pixar pleasantly surprised Grey's Anatomy and Sandra Oh fans with the new Turning Red trailer on July 13, 2021. What is the next Pixar movie after Luca about, and why are viewers excited by Sandra Oh's role in the animated film?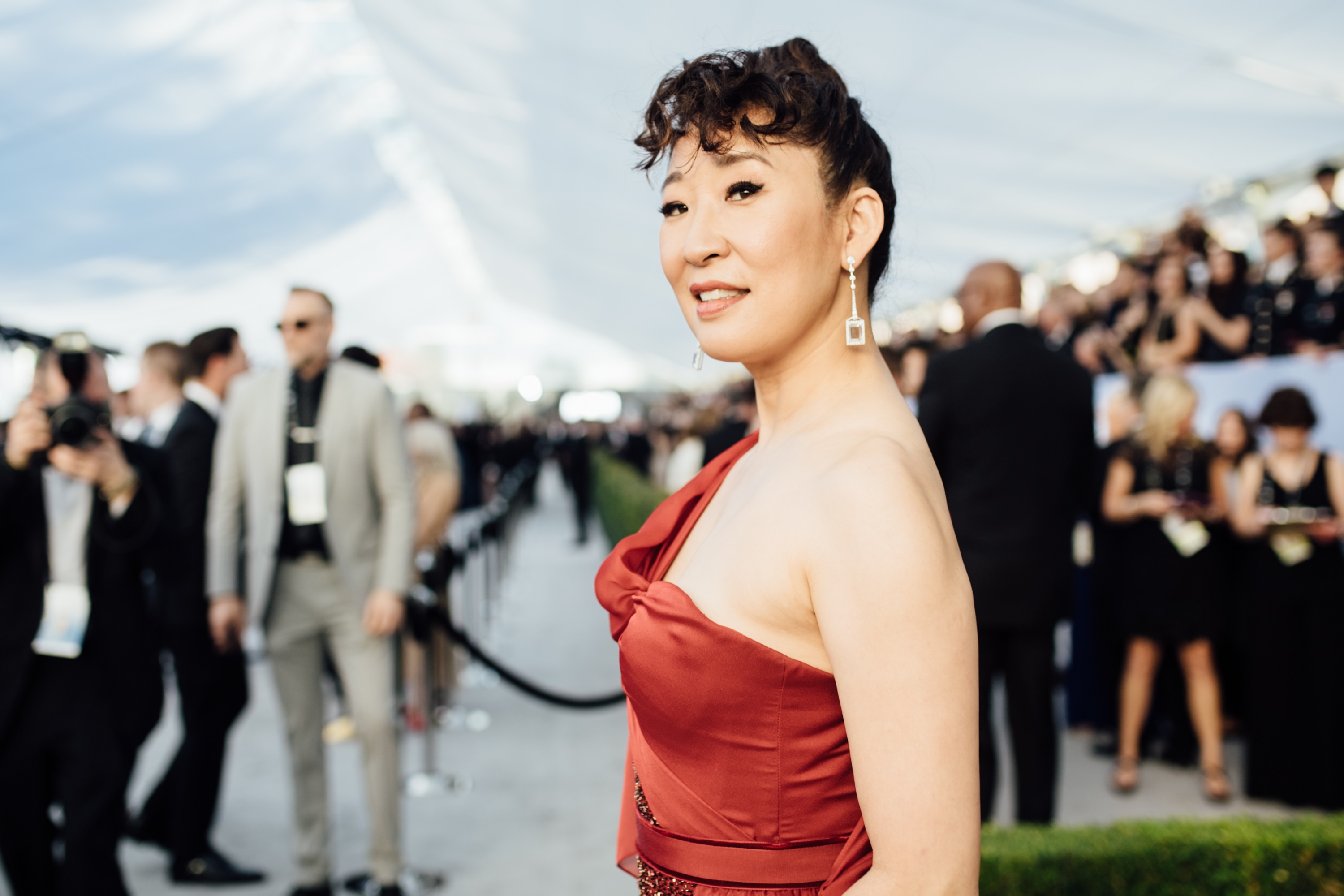 What is 'Turning Red' about?
Pixar's Turning Red is the story of a 13-year-old girl, Mei Lee (voiced by Rosalie Chiang), and her difficulties growing up. When the teenager becomes excited, anxious, or nervous, she "poofs" into a giant red panda. Additionally, her mother, Ming (voiced by Sandra Oh), is relatively overprotective and overbearing. In the latest Pixar Turning Red trailer, viewers get a glimpse into the new movie and Mei Lee's life.
Mei Lee attempts to take notes during Algebra when the student sitting next to her passes her a message. At first, the teen refuses to accept the note, focusing instead on the teacher and his quadratic formula. However, the other teen is pushy. When Mei Lee finally opens the message, she's mortified. 
"You're mom is outside," the slip of paper reads.
Mei Lee dramatically turns her head and gasps at the sight going on outside the classroom window in the Turning Red trailer. Her mother hides behind a tree while the school security guard attempts to get her to leave. The rest of the teen's classmates notice the scene and gather around the window. That's when viewers hear Sandra Oh's voice yelling, "It's mommy!" Mei Lee "poofs" into a giant red panda and runs across the rooftops, crying, while she attempts to make it home.
What role does Sandra Oh play in Pixar's 'Turning Red'?
As viewers can tell from the trailer, Sandra Oh voices the role of Mei Lee's mother in Turning Red. At the beginning of the sneak peek clip, Ming drives directly in front of her daughter's middle school. Next, we catch her snooping behind a tree right outside Mei Lee's classroom window. 
Finally, things escalate, and we watch as Ming runs through the streets in heels, chasing her now panda daughter.
'Grey's Anatomy': Cristina Yang's mother was as overbearing as Ming
Grey's Anatomy fans might remember that Cristina Yang's (Oh) mother, Helen Rubenstein (Tsai Chin), was pretty overbearing as well. It looks like Oh might be able to relate to Mei Lee's situation in with an overprotective parent in Turning Red. Helen only appeared in three episodes of the long-running medical drama, but it was enough to clue fans in on Cristina's feelings about her mother. In the first episode, Helen appears after Yang has an ectopic pregnancy. She annoys Cristina so much that she demands her mother leave the room. 
Later on, Helen returns to help plan Cristina's wedding to Preston Burke (Isaiah Washington). However, she pushes her daughter into dress shopping and bridesmaids — two things Cristina did not want to do. It's evident that Oh voices a role similar to her former on-screen mother, and Grey's Anatomy fans are here for it.
Pixar Animation Studios' Turning Red comes to theaters on March 22, 2022.