'90 Day Fiancé': Why Some Fans Say Brandon's Mom 'Needs Boundaries' After She Calls a Doctor to Get Julia on Birth Control
Brandon Gibbs is admittedly close to his parents. But after seeing his mom, Betty, call a doctor to get his fiancé Julia Trubkina on birth control, some 90 Day Fiancé fans found the whole situation a little odd.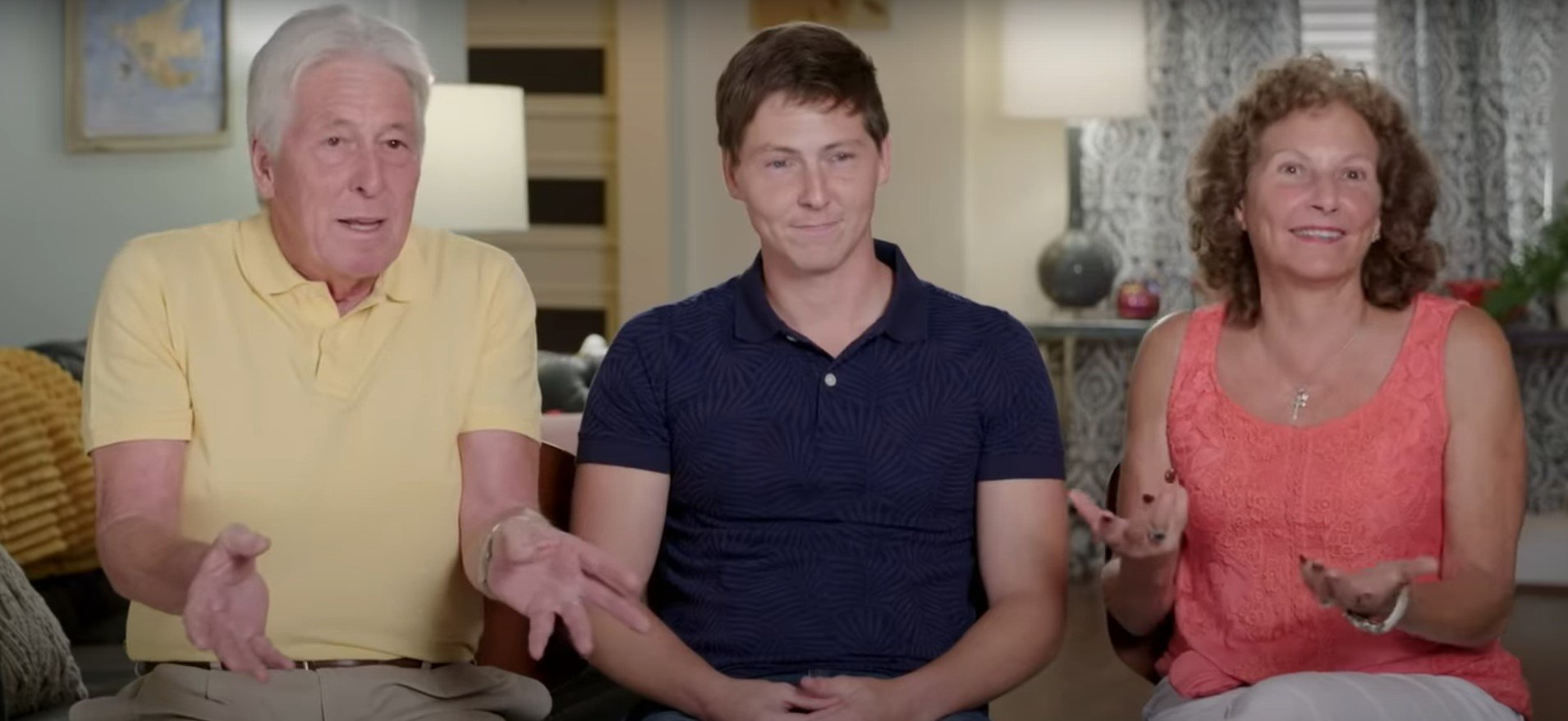 Brandon lives with his parents on a farm
On the season 8 premiere of 90 Day Fiancé, Brandon revealed that he lives with his parents, Ron and Betty Gibbs, on a farm in Dinwiddie County, Virginia. The 27-year-old pest control technician helps them maintain the property and their animals.
"Before I go to work, I help my parents with the farm," Brandon told cameras. "My parents run a dog-breeding kennel. It's a lot of work, but the plan has always been that one day I'll take over the family business."
RELATED: '90 Day Fiancé: The Other Way': Jenny Must Find A Way to Stay in India Before Her Visa Expires
Brandon is Betty and Ron's only child. And he admittedly has a very close relationship with them. "My dad is one of my best friends," he confessed. "My mom can be a little controlling, always trying to tell me what to do."
The '90 Day Fiancé' star's parents aren't sure about Julia
Brandon met his Russian fiancé Julia through a friend via video chat. After talking to her for a few weeks, he flew to Russia to meet her.
The couple then met up in Iceland, where Brandon proposed. And after their engagement, Julia and Brandon invited their families to meet each other in France.
But according to Brandon, his parents didn't leave France with the best impression of Julia. And they still feel she might be with him for a green card.
"We really enjoyed our interaction with Julia," Betty told 90 Day Fiancé producers. "She seems like a lovely person, but I mean, I've gotta admit, both of radars are still out because we just don't know that her intentions are for Brandon and [if she] has his best interest at heart."
'90 Day Fiancé' fans react to Brandon's mom trying to get Julia on birth control
Brandon noted that Julia is coming to the United States on a K-1 fiancé. And when she arrives, she'll be staying with him and his parents.
But Betty insisted Brandon sleep in a separate bedroom. And after learning Julia is not on birth control, she called her doctor to make an appointment. "They're going to help out and give Julia a consultation as to, you know, her options for birth control," Betty suggested.
But upon seeing Betty's unconventional approach to her son's sex life, some 90 Day Fiancé fans were left shocked. And many called her out for being a little overbearing.
"These parents need boundaries, one Reddit fan wrote.
"I want to know how tf she can call a gynecologist about putting an adult woman (who is not herself or her daughter) to make an appointment for her to be on birth control without that said adult woman's consent??," another Redditor wrote.
But some fans just chalked her behavior up to being a protective mom. Fans will get to see more of Brandon's dynamic with his parents and Julia as the season continues. New episodes of 90 Day Fiancé air Sundays on TLC.