'RHOBH': Did Lisa Vanderpump Admit She Staged a Scene?
Even though Lisa Vanderpump did not attend The Real Housewives of Beverly Hills reunion, she was still a huge part of it.
During the final reunion episode, the lie detector test was called into question. A previous episode this season featured Vanderpump asking Camille Grammer if taking a lie detector test would challenge the women's assertions she planted a story on Radar Online.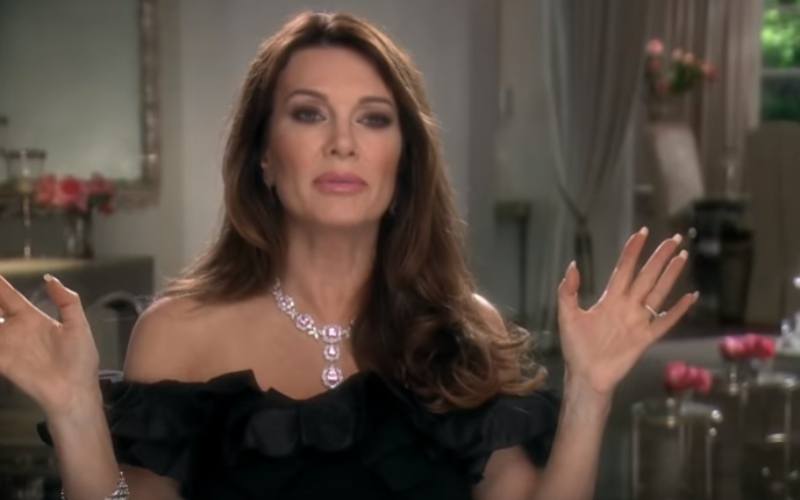 She was later filmed taking the polygraph, which was met with mixed reviews by fans. While some viewers felt she was vindicated others thought it was a little over the top.
Does it prove anything?
While some experts contend a lie detector test is effective, both Kyle Richards and Erika Girardi had a different opinion. When Richards' home was robbed the police asked anyone who worked for the family to take a lie detector test, Richards revealed during the reunion.
Richards says one person who failed the test could have never robbed her, so she was skeptical of the results. Host Andy Cohen turns to Girardi, whose husband Tom Girardi is a famed litigator.
Cohen asks Girardi what her husband thinks of the validity of the test after a fan, who is an attorney wrote that polygraphs are only 70% accurate. "He said the same thing [as the fan]," Girardi said. "They are highly unreliable. But they can be good if you have the right person to do it."
Richards reveals how she learned of the test
Richards then shares she learned about the polygraph even before the scene was filmed. "My daughter has a friend and the family was burglarized," Richards says. Like in her situation, anyone who worked for the family had to take a polygraph, she continues.
While taking the polygraphs, the friend told Richards' daughter that "Your mom's friend, the lady with the dog is down here," Richards reads from her text messages. "Hold on, this is before production filmed it. It was the practice run, then she later told production 'I want to do it.'"
Cohen says that what viewers saw was essentially her second time taking the polygraph. He asks the cast why Vanderpump did a trial run. "To see if she could pass," Richards concludes. "So that when the cameras showed up she had a great performance," Girardi adds.
Vanderpump says the test was authentic
After the reunion aired, Vanderpump issued a tweet asserting she had the first polygraph footage filmed on a phone. "Yes @Andy I passed lie detector we have the footage on iPhone and then when production heard of it they wanted to film it. So it was scary in front of camera crew, but yes I passed it twice," she tweeted.
Later, John Sessa, who stood by Vanderpump as she took the test, responded to Vanderpump's tweet. He wrote, "My iPhone." Plus included three emojis which included a cell phone, a receipt, and a laughing/crying face.
Team LVP fans were unphased. "Obviously production staged the scene," one fan tweeted. "LVP took the test on her own, without the RHOBH cameras, to prove her innocence. Now let's see the rest of them pass the test."