'The Bachelor': A Tweet Might Have Just Spoiled Who Wins Peter Weber's Season
Peter Weber's season of The Bachelor is winding down. We are just two weeks away from finding out who the pilot chose to be his fiance. The entire time that this season has been airing, Weber has been insistent that his season will not be spoiled, which is a pretty lofty promise as the winners of The Bachelor and The Bachelorette are always spoiled before the final episode.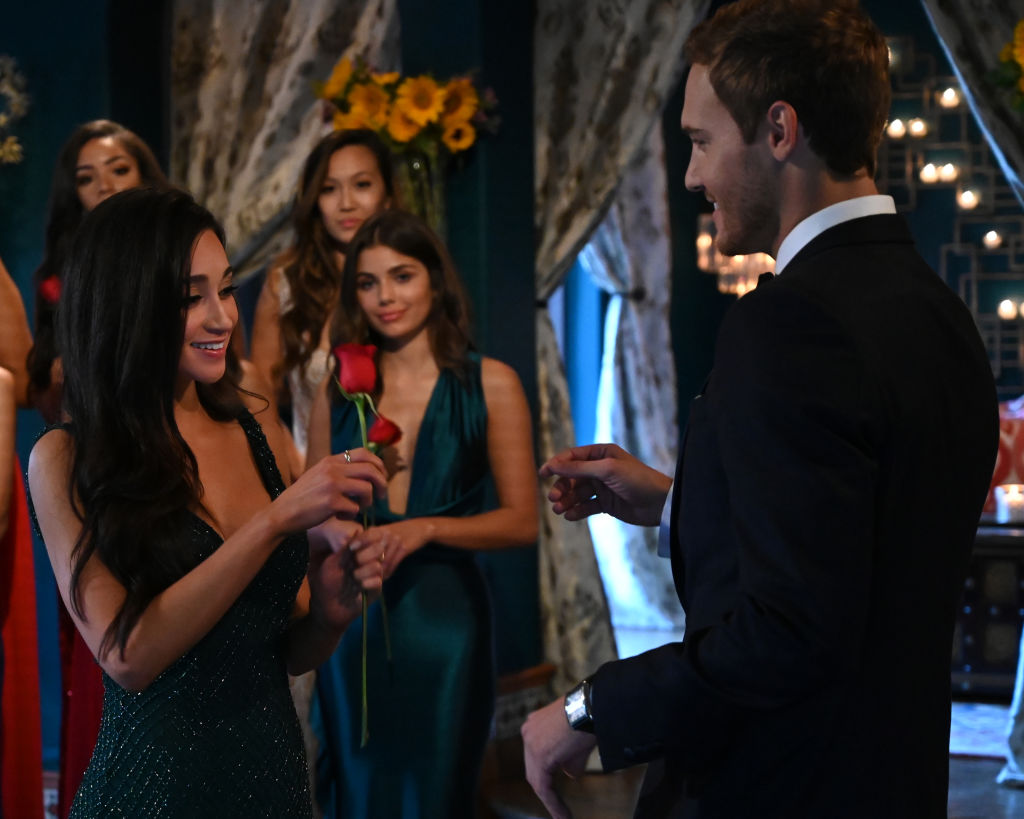 He promised that gossip outlets like Reality Steve would not be able to get ahold of the winner's name before the final rose ceremony. But it might not have been gossip sites that Weber needed to worry about, because a tweet might have just revealed this season's winner.
Peter Weber says his season can't be spoiled
Weber has been eerily confident that no one will spoil his season from the very beginning.
"I'm really excited for this season because I'm very confident that no one is going to be able to spoil it," Weber told The Hollywood Reporter at the start of his season. "There's a reason I believe that — and obviously I can't say it, otherwise it gives it away. I'm very confident that Reality Steve and all of these people, they're not going to find out what happens — there's no way they're going to find out. And I'm very excited about that because I think that's what this show has wanted for a while and I'm excited that for my season there's a really good chance that happens. And I'm excited for everyone to just come along for the journey and not know what happens at the end, and just be able to live it out with me."
But host Chris Harrison did not share those sentiments.
"First of all, he's new at this, so you can't make a claim like that," Harrison told Entertainment Tonight. "But I know what he's actually talking about, which is, it's a wild finish. It is a season that got turned on its head and is an emotional, dramatic finish."
Did this tweet just reveal the winner?
Entertainment News correspondent Lauren Zima has been covering The Bachelor for years. She's also dating Harrison, so it's safe to say that she has the inside scoop on all things Bachelor. So, when she tweeted something that suggested that Hannah Ann Sluss didn't win, fans took notice.
"Peter: 'I know what I have with Hannah Ann. She is someone I will be able to lean on 100% always, through the good and bad times and it is the absolute best feeling in the world.' HOW DOES HE NOT PICK HANNAH ANN THEN?" she wrote.
She immediately deleted the tweet but not before fans saw it. When they called her out, she explained herself.
"I deleted it because it was confusingly worded on my part," she wrote. "I meant more along the lines of 'how could he possibly not pick Hannah Ann after all this when he is saying they're 100% going to be there for each other forever' -does that make sense? Hard to say in written word."
Though her explanation does make sense, fans are grappling at any little morsel of a spoiler so some people are still taking her words to mean that Sluss does not win.