'Twenty-Five Twenty-One': 5 Locations From the K-Drama Fans Can Visit in Korea
Besides the heartwarming yet emotional K-drama storyline of Twenty-Five Twenty-One, fans have become enamored by its filming locations. Many pivotal and memorable scenes occur in specific locations like Na Hee-do's house or Baek Yi-jin's comic book shop. Since the fame of the K-drama, fans have flocked to see where the characters had a good laugh or a bad breakup.
[Warning: This article contains spoilers for Twenty-Five Twenty-One.]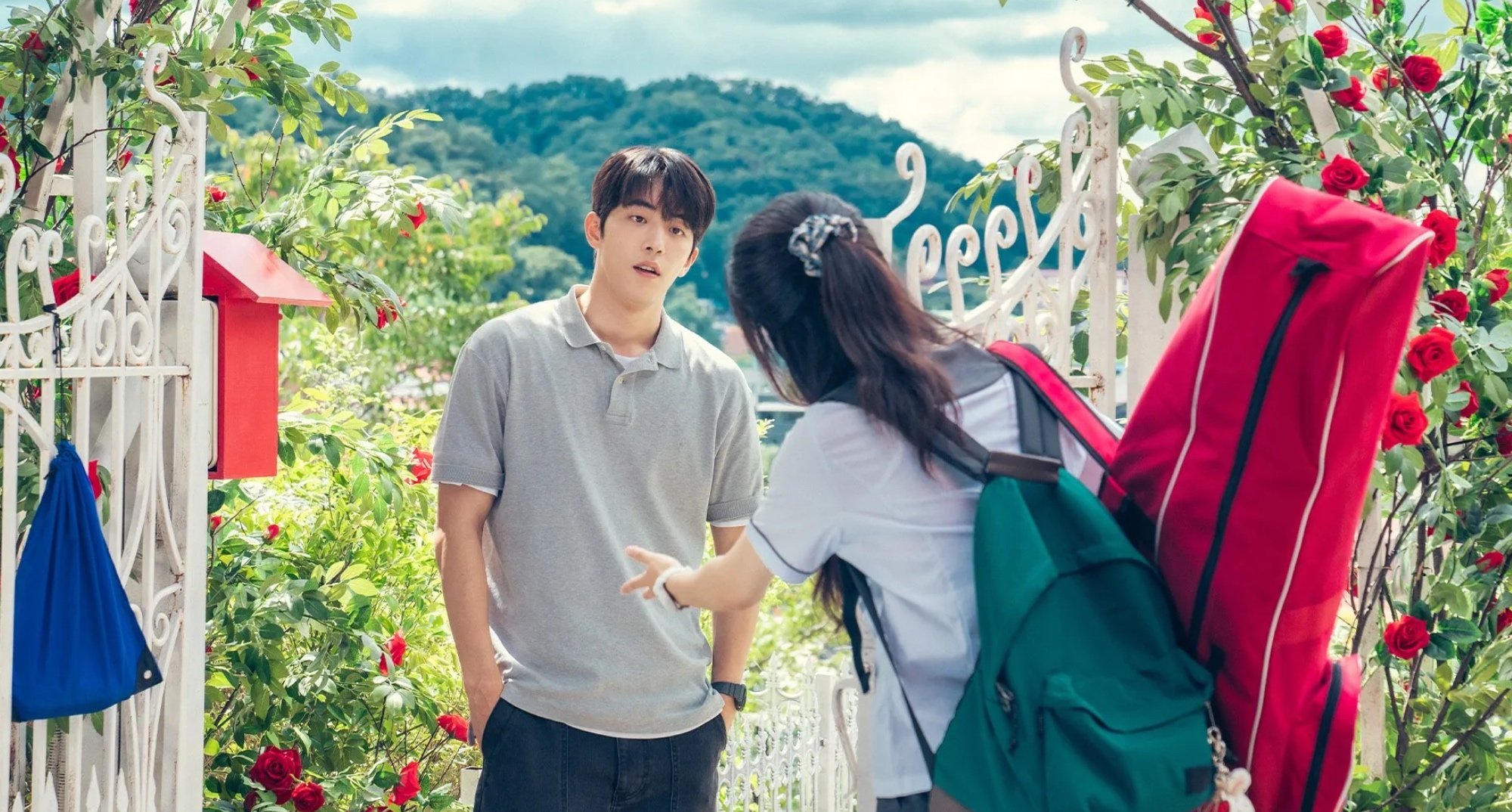 The memorable summer trip in 'Twenty-Five Twenty-One' was at Sampo beach
Fans can agree episode 10 of the K-drama was a turning point. The characters have all formed a strong bond as friends. But Hee-do explains she has never been on a school trip due to her fencing career at a young age. Her friends look to rectify this problem and take a trip to the ocean.
This is the episode where Hee-do knows that Yi-jin has loving feelings for her, and fans see how he looks at her differently. The characters have a carefree and youthful time at the beach. The beach trip is also what Min-chae asks her mother about but claims she cannot remember.
Fans can visit the exact beach location from Twenty-Five Twenty-One. The address for the beach is Sampo-ri Jugwang-myeon, Goseong-gun, Gangwon-do. But there is another beach to visit from episode 11. The group photo the characters take together took place at Geumjin Beach. The address is Geumjin-ri Okgye-myeon, Gangneung-si, Gangwon-do.
The tunnel where Hee-do and Yi-jin have their worst and best moments
In the K-drama, using a commonly seen road tunnel means a lot to Hee-do and Yi-jin. When they were getting to know each other, this is where Hee-do promised Yi-jin to always be happy in each other's company. The tunnel also has many more emotional scenes.
Besides the characters joyfully running through, it is also where Yi-jin had his breakdown after he felt he betrayed Yoo-rim when reporting about her switch to Russia. The tunnel is also where Hee-do and Yi-jin have their first breakup, sparked by a heated argument.
Fans can visit the Twenty-Five Twenty-One location as it is called Hanbyeokgul Tunnel. According to KPopMag, it is located at 7-2 Mt., Gyo-dong, Wansan-gu Jeonju-si, Jeollabuk-do. It has a historical significance as it was constructed during the Japanese colonial period from 1929 to 1931. 
The cherry blossom tunnel location where Hee-do and Yi-jin parts ways in 'Twenty-Five Twenty-One'
Tunnels have a clear significance in Twenty-Five Twenty-One. It can either represent walking toward a new ending or going back to the past. There is one tunnel from the K-dama that has become one of the biggest tourist attractions.
Before the finale, Yi-jin is to leave for New York, but both he and Hee-do realize they cannot part ways on bad terms. They find each other at the bus stop near a small tunnel surrounded by cherry blossom trees. Yi-jin and Hee-do sob as he ties her shoelace and they break up for good.
The location in Twenty-Five Twenty-One is called Suwon Hwaseong Fortress. It is located at 320-2 Yeonghwa-dong, Jangan-gu, Suwon-si, Gyeonggi-do, South Korea. Believe it or not, the bus stop seen in the episode does not exist.
Suwon Hwaseong Fortress has been featured in other K-dramas like Itaewon Class.
Fans can visit the real-life location of Hee-do's house from 'Twenty-Five Twenty-One'
Hee-do's house is where it all started. Her house is built on a hill with stairs leading up toward her home, surrounded by greenery. This is where Hee-do first met Yi-jin. He worked as a paperboy and accidentally broke Hee-do's little boy garden statue.
There are many more memorable moments at Hee-dos' house as their friendship develops into a romance. The location of the home seen in Twenty-Five Twenty-One is in Jeonju Hanok Village. Fans can visit the exact address at 5-19 Omokdae-gil, Wansan-gu, Jeonju, Jeollabuk-do.
The comic book shop where Yi-jin worked is real
Fans will be overjoyed to know the comic book shop where Yi-jin and Hee-do remeet exists in real life. In the K-drama, Yi-jin works multiple jobs, and one of them is in the local comic shop. It just so happens it is where Hee-do gets her regular new installments of Full House. The shop is also where Yoo-rim gets her comics and butts heads with Hee-do.
By the end of the K-drama, the comic book shop's owner is the one to return Hee-do's lost diary to Min-chae, her daughter. Fans are aware Hee-do lost the diary on the bus and was returned to Yi-jin because of his ID inside. The diary reveals Hee-do's true feelings for Yi-jin after their breakup.
The comic book shop is located near the address of Hee-do's home. It is located in Jeonju Seohak-dong Art Village. This is not a ruse where productions fabricate a store for the K-drama. Fans can visit the address 67, Seohak 3-gil, Wansan-gu Jeonju-si, Jeollabuk-do.