'Twilight': Kristen Stewart Was so 'Deathly Ill' in 'New Moon' Her Voice Changed
It's no secret that the Twilight movies changed the course of Kristen Stewart's life. Prior to portraying Bella Swan, Stewart was making a name for herself in Hollywood by starring in films like Panic Room. However, playing Bella transformed her into a household name. Furthermore, it forever changed her financial situation as she earned millions of dollars for her role. This allowed her to be selective about the acting jobs that she took in the future.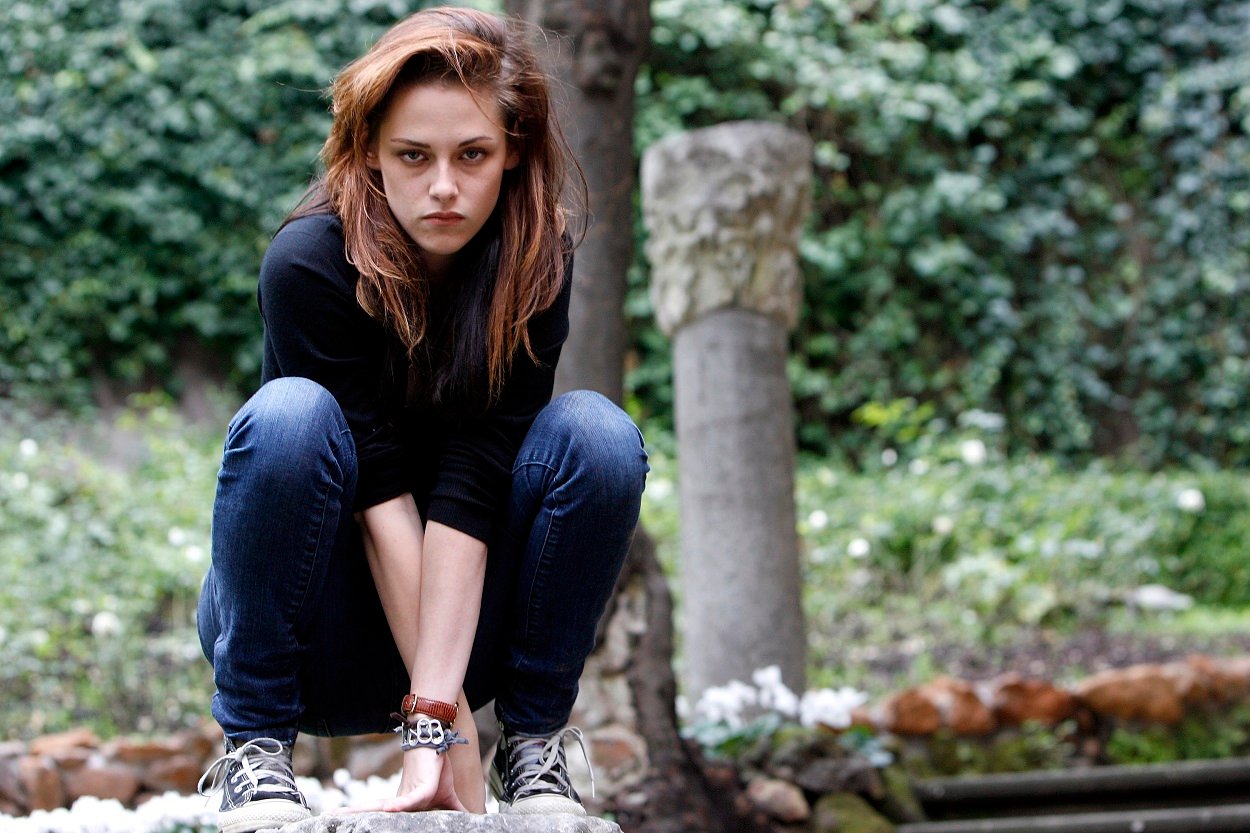 But portraying Bella wasn't always an easy feat. Stewart and her fellow Twilight castmates often had to deal with some less than ideal situations. One thing that was typically a struggle was the weather conditions that the movies were filmed in. Though the Twilight movies are supposed to be set in Seattle, the cast often filmed in Vancouver, and weather conditions could be pretty brutal.
Which scene in the 'Twilight' movies was particularly difficult to film?
One particular scene that was a struggle to film came in the second film, New Moon. Fans will recall the scene where Bella confronts Jacob after his transformation causes her to avoid him. Stewart and Taylor Lautner (who plays Jacob Black in the Twilight movies) were tasked with filming that scene while soaking wet, which was obviously less than ideal for their immune systems. In an interview with Collider, Lautner detailed the struggles of filming that scene.
"We're standing on that little hill right behind Jacob's house and it was thirty-five degrees and it was pouring rain on top of us and just not regular rain, rain tower rain which comes straight from the springs," Lautner shared. "And the scene was very long, it took four minutes to film the scene and we film that same scene all day long. So it was really, really rough. It was hard. And as soon as we'd call cut, we'd run over to a heater quick and wrap ourselves in blankets and we'd have like two minutes before we'd have to go do another take."
The 'Twilight' cast and crew were constantly getting sick on set
And the scene wasn't just hard on the cast. The crew struggled with some of the conditions as well. In fact, Stewart once revealed to Time Out that everyone was struggling to stay healthy on the set of the Twilight movies.
"Everyone on these movies is fighting a cold," the Happiest Season actor revealed. "Constantly."
Kristen Stewart revealed she was 'deathly ill' while filming 'New Moon'
Stewart also shared that she was so sick on New Moon that it actually changed the timbre of her voice. "New Moon, I was deathly ill." she revealed. "I think my defenses were down. Watching the movie, my voice is more sultry because I was just sick."
We're sure it wasn't pleasant for Stewart to film while she was so sick. However, being ill likely helped her portray a depressed Bella with a bit more ease.