'Twilight': Why Robert Pattinson Only Wanted Edward and Bella to Touch 3 Times in the Movie
Over the years, Robert Pattinson has earned a reputation of being pretty self-deprecating about Twilight and its subsequent sequels New Moon, Eclipse, Breaking Dawn – Part 1, and Breaking Dawn – Part 2. The actor is the first one to point out how bizarre the narrative is and how ridiculous it is that an immortal being would choose to be a high school student year after year. But just because Pattinson didn't always agree with his character's choices, doesn't mean he didn't put a tremendous amount of thought into his role.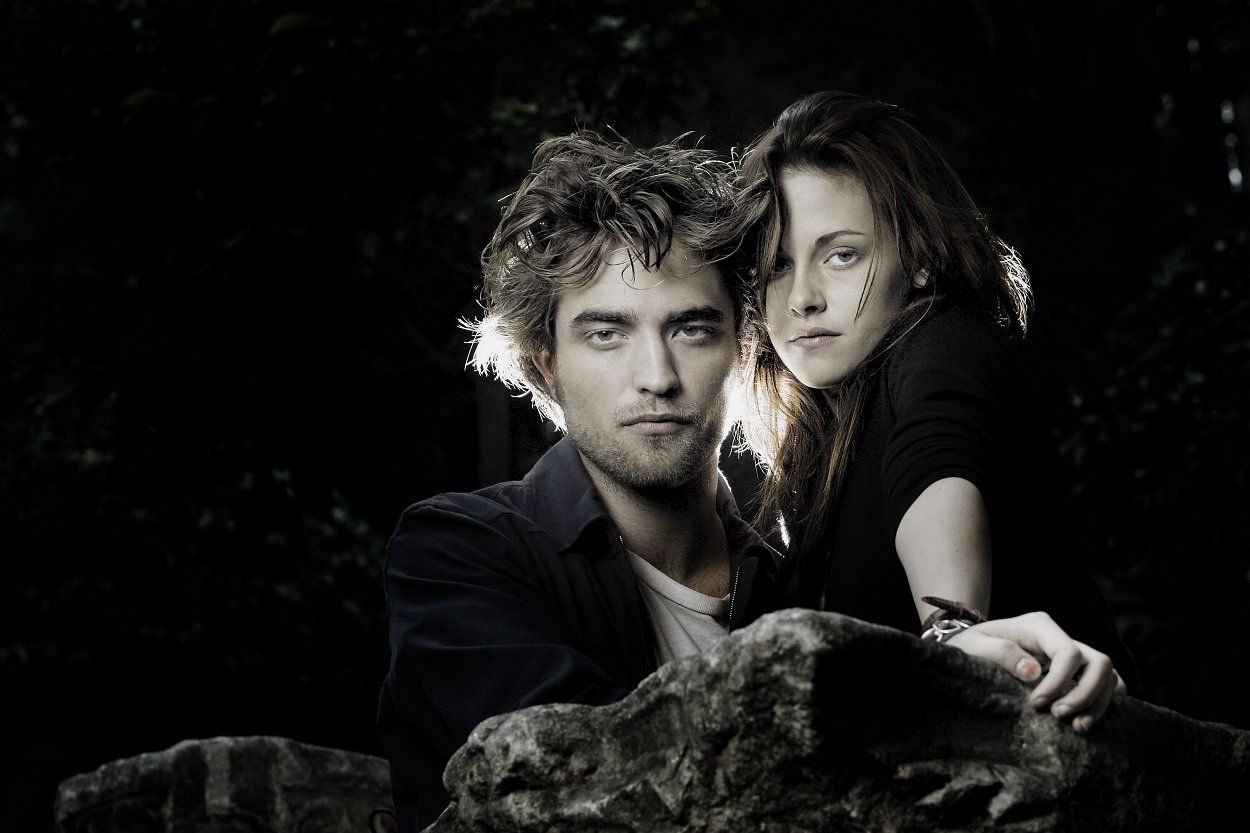 When Pattinson was first cast in Twilight as Edward Cullen, he had no idea just how huge the film would turn out to be. But, that didn't stop him from taking the role very seriously. Pattinson was determined to make the movie something more than just a dumb teen film and thus he took great care in analyzing Edward. One of the things Pattinson was particularly interested in was Edward's love connection with Bella.
Robert Pattinson did a ton of character work after he was cast in 'Twilight'
While Twilight fans were only privy to the inside of Bella's head for the first few books, Pattinson received a glimpse inside Edward's mind thanks to Stephenie Meyer, who authored the four books that the films were based on. Meyer gifted Pattinson with an advanced copy of "Midnight Sun" which is "Twilight" reimagined from Edward's perspective. Pattinson has shared that he based a great number of acting choices on "Midnight Sun", citing that he wanted to convey that Edward's love for Bella was constantly competing with his desire to kill her.
RELATED: 'Twilight': How Much Weight Did Taylor Lautner Gain To Keep the Role of Jacob Black?
The Twilight star also thought a lot about the intensity of Bella and Edward's physical connection. In an interview with NPR, the actor revealed that he wanted to heighten Edward and Bella's physical moments by making them few and far in between. By doing this, he hoped that it would up the intensity for the audience and really showcase just how acute Bella and Edward's attraction for each other was.
Why Pattinson only wanted Bella and Edward to touch three times
"I always kind of imagined that thing, especially in movies, because the intent – you know, the tiniest individual touch or just presence, you know – if you're in each other's presence just very, very briefly in these tiny little moments, they become so magnified in cinema," Pattinson revealed about how he wanted to approach the physical part of Twilight. The actor also added that he wanted the attraction between the characters to feel overwhelming to the point of painful.
"But I wanted to make it even less about them holding hands or anything. I mean, I wanted them to only touch, like, three times in the entire movie, and they'd just sort of – and then those three times are so sort of electrifying that it's painful to them. Like, it's not a kind of – it's not a particularly pleasurable thing, how much they're attracted to each other," the Twilight star shared. "It's just – it's almost traumatic, which is kind of probably how I felt about all my teenage relationships."
The 'Twilight' movies are currently streaming on Hulu
Pattinson definitely had an interesting approach to Edward's relationship with Bella in the Twilight movies. Certainly, we can agree that there was an underlying intensity in the first film that fans weren't necessarily expecting. If you'd like to see just how many times Edward and Bella actually made physical contact in Twilight, the film, and its four sequels, are currently streaming on Hulu.