Twitter Is Dragging Hannah Brown for the 'Water Bottle Graveyard' in Her Car–'Get a Hydro Flask Sis Like the Earth Is DYING'
Not too long ago, Hannah Brown was just a beauty queen from Alabama. Now, she's a beauty queen from Alabama and a household name. She has a lot more eyes on her these days. The former bachelorette has said in interviews over the past year that she's still getting accustomed to being "a star."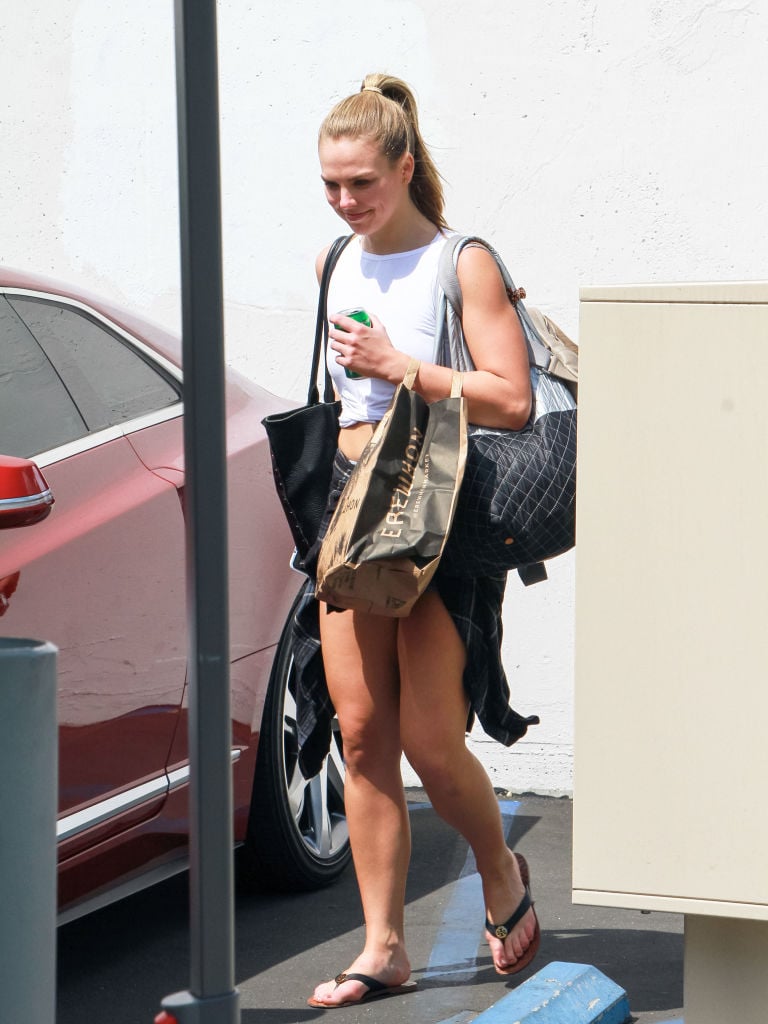 Hannah Brown's 'water bottle graveyard'
Last month, Brown tweeted what she probably felt was an innocent tweet: "my front seat is a water bottle graveyard." While she received some responses from fans who could relate ("I gotcha….we see eye to eye…"), she also received a lot of backlash for not using a reusable water bottle. Currently, Brown resides in Los Angeles, where not having a reusable water bottle is, to put lightly, looked down upon.
"Get a hydro flask sis like the earth is DYING," responded one fan.
"too cool for a reusable water bottle? or a recycling bin?" asked another.
"hannah it's 2020!!!! we do NOT use plastic water bottles!!!!" responded another Twitter user.
"I don't Stan. There are no excuses for plastic water bottles when it's easy and cheap to get a couple reusable ones," wrote another.
"You should look into a reusable water bottle! That's so much plastic waste we're trying to save the planet here, Hannah!" commented another.
There were a few Twitter users who felt the people behind the "angry recycling comments" were overreacting, but they were definitely in the minority.
"Lort. Who knew this funny tweet would lead people to try and dig you a graveyard. What the fudge yall? I hope all of those people commenting don't take any other type of transportation than their 2 feet #pollution #howdareyou," tweeted one fan.
"Thank. YOU! I'm sitting here reading all the 'OMG! Get a reusable bottle! Blah, blah, blah' and I'm like…how y'all know she ain't got one already? Also, I can relate to the graveyard…except mine's pop bottles. Yep, plastic bottles. lol," responded another.
Fans want to help Hannah Brown
There were even a few organizations and fans offering to buy Brown a reusable water bottle or two.
"We'd love to send you one of our reusable bottles AND pull a pound of trash from the ocean and coastline in your name! DM us your address," tweeted one organization.
"Please let me buy u a reusable water bottle," wrote one fan, who added: "My recommendations: @HydroFlask@YETICoolers@kleankanteen."
Brown didn't respond but, hopefully, by now, she's made the switch from single-use plastic to a reusable water bottle.
Read more: 'The Bachelor': Hannah Godwin Shuts Down Theory That Hannah Ann Sluss Is Moving to LA for Peter Weber