Twitter Is Roasting Adrienne Bailon Over Her Hand-Washing Comments on 'The Real' Amid Coronavirus Outbreak
As new cases of Coronavirus pop up everywhere from California and New York to China and Italy, people around the world are really freaking out.
Some have started to take serious precautions to protect themselves from the bug, including staying away from others with cold symptoms and practicing good hygiene.
Amid these measures, an old clip of Adrienne Bailon admitting that she doesn't always wash her hands has gone viral. Fans on social media say that they are grossed out and cite that kind of behavior as the reason for these kinds of outbreaks.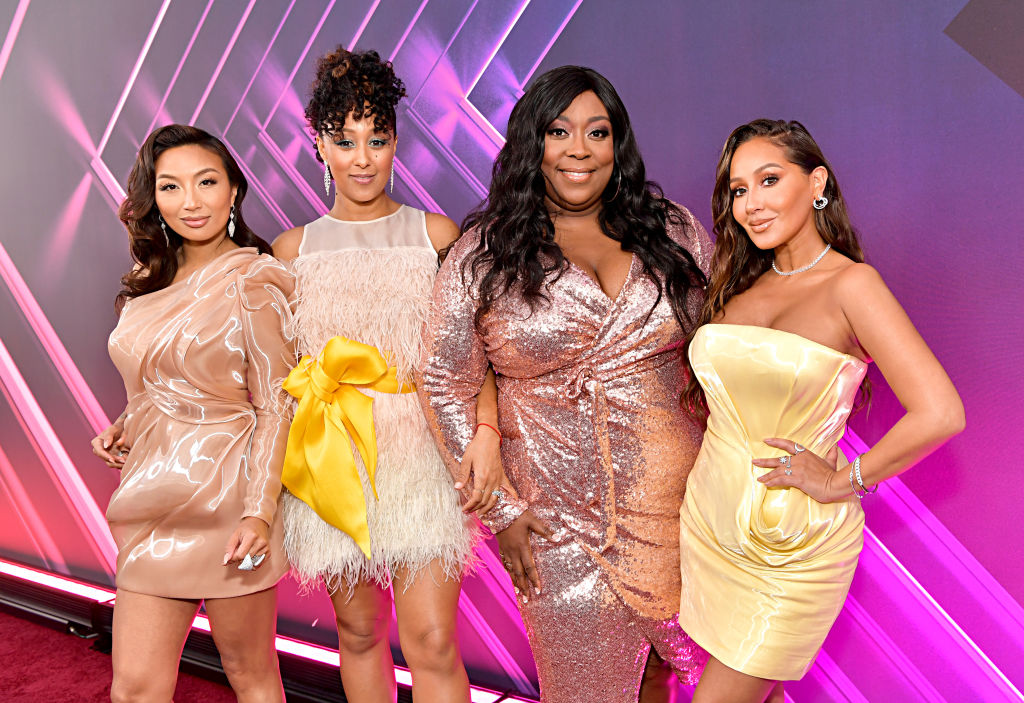 Watch Adrienne Bailon speak on why she doesn't always wash her hands
In a 2017 episode of The Real, Bailon revealed that she doesn't wash her hands after she uses the bathroom at home. This led to a debate among her and her co-stars. But Bailon pushed back and defended her decision.
"I'm at home! What did I touch? It's my house!" Bailon exclaimed.
"You touch your behind, girl," Tamera Mowry-Housley replied.
"No, the toilet paper touches my behind," Bailon shot back. "I don't touch my behind. Not this skin!"
Jeannie Mai said that since Bailon still touches things in the bathroom, she should always clean her hands after using it. But the former 3LW star was not trying to hear it. She apparently didn't see a problem with not washing her hands because she "never" gets sick.
"My whole household right now is sick. Guess who's not? Me! 'Cause I like germs," she continued.
Fans are roasting Adrienne Bailon over her comments
After a Twitter user dug up the video and posted it online on March 8, many people flocked to the comment section to share their thoughts. Most of them seemed shocked that Bailon would even offer up that kind of information, especially so boastfully.
"This is definitely one of those 'shoulda kept that to yourself' moments….. she really thought someone would agree," one person wrote, adding, "that audience gave no claps."
"What is with this trend of people admitting how dirty they are?" someone else wondered. "Not washing their legs, ignoring their feet in the shower, not washing their hands, etc. etc."
"She is f*cking NASTY…." read another tweet.
Others are totally speechless.
"I'm stuck on many parts of this video," one viewer wrote. "Does she not wipe..? how does she not touch her butt in the bathroom -…her whole house is sick? has she asked herself why…? Lol."
Adrienne Bailon stands by her comments
While discussing the Coronavirus outbreak on the March 9 episode of The Real, the hosts talked about some of the precautions people are taking to protect themselves. When the topic of hand-washing came up, Bailon restated her position.
"You know how I feel about that," she said, suggesting that nothing has changed when it comes to washing her hands at home.
As the virus continues to make headlines, the Center for Disease and Control Prevention (CDC) has released some steps people can take to protect themselves from the virus. And it recommends — wait for it — washing your hands frequently.