Twitter Reacts to Kelly Dodd Getting the Ax for Season 16 of 'RHOC' — Is Heather Dubrow the Reason Why?
Real Housewives of Orange County star Kelly Dodd has officially gotten the ax from Bravo. After five seasons, the controversial Bravolebrity is turning in her orange.
This news has gone over really well on Twitter, as many RHOC fans were more than ready to see her go. But others have made it clear that Kelly will be missed.
The cast shakeup also includes the return of Dodd's former foe Heather Dubrow and some fans think that Dodd may have had to go in order for "Fancy Pants" to return.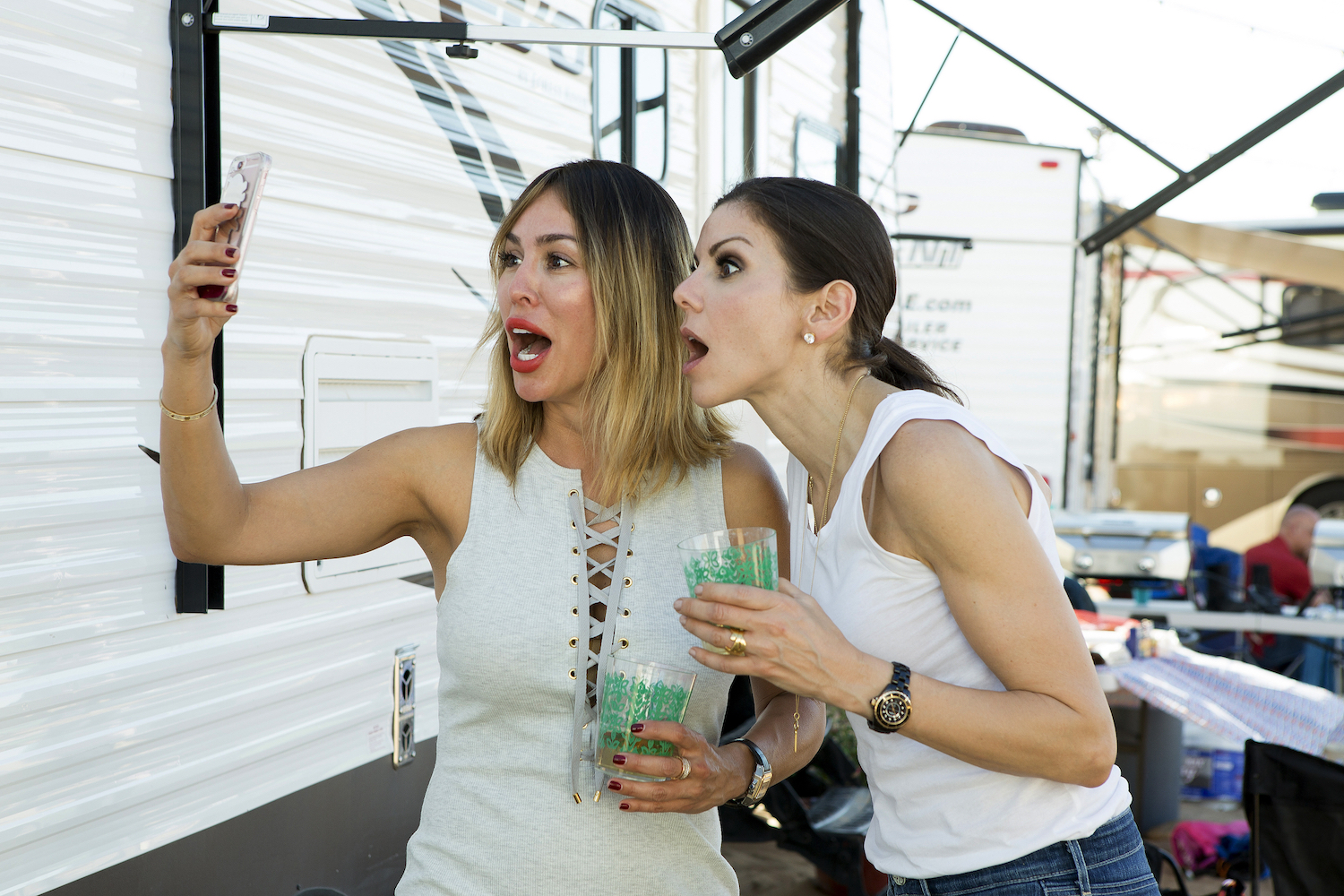 'RHOC' did not renew the contracts of three cast members
Ahead of season 16, Bravo has announced a major cast shakeup. In addition to choosing not to renew Kelly's contract, the network has also given Braunwyn Windham-Burke and Elizabeth Lyn Vargas their pink slips.
With those three ladies out, RHOC will be welcoming back Heather Dubrow after a four-year break. She left the Bravo series in 2017 after five seasons. According to E! News, Braunwyn's best friend Noelle Bergener — who made a guest appearance in season 15 — will also be joining the cast.
Kelly Dodd is ready to move on
After Bravo announced Kelly's departure from RHOC, she took to Twitter to thank her fans for standing by her for five seasons.
"The last five years have been an amazing experience. The next five years will be even better. I am so grateful for all the love and support and so excited about the future #RHOC," Kelly wrote.
The new Mrs. Rosenthal celebrated her exit from RHOC with her husband — Fox News correspondent Rick Rosenthal — and her former co-star Shannon Beador. Shannon and her boyfriend John Janssen gifted Kelly a large bottle of liquor, which they documented on her Instagram Story.
"Thank you! Thank you, Shannon Beador," Kelly said from behind the camera as Shannon handed the bottle to Rick. "Thank you, thank you for giving me my parting gift, my love. We're gonna drink this tonight. And Shannon, I love you so much."
Twitter theorizes that Dodd had to go for Dubrow to return
Kelly's politics were very different from most of her RHOC co-stars, which caused some controversy in recent years. She was never afraid to speak her mind, both on RHOC and on social media.
Some of her posts during the pandemic didn't go over well with many RHOC fans on Twitter and Instagram. So when the news broke that Kelly was on her way out, many fans celebrated.
RELATED: Kelly Dodd Net Worth 2019: Just How Much Is the 'Accomplished' 'RHOC' Star Really Worth
"I needed this, thank you Bravo Gods, Patron Saint of Housewives Andrew Cohen & honestly all the Bravo content creators / podcasters who refused to engage with RHOC while Kelly was a cast member / Bravo employee!" one happy fan wrote.
Another added, "You just know @HeatherDubrow agreed to return only on the condition that Kelly Dodd be fired and honestly I've never, ever been more grateful #RHOC."
Some fans wanted to see Heather Dubrow and Kelly Dodd go head-to-head
Many RHOC fans will remember that Heather's last season before her four-year break was Kelly's first. The ladies didn't get along, and it made for good television. Some fans would have liked to see them go head-to-head on RHOC again.
"I dunno, I kind of wanted to see Heather put at least 2 of those gals leaving in their place! I mean… Heather v Kelly!?!? Epic," one fan tweeted.
Will 'RHOC' fans be begging for Kelly Dodd's return?
Kelly also had a lot of support on social media, with many fans sad to see her go. One fan tweeted that they were "done with ALL housewives" now that Kelly is gone.
"It's called freedom of speech. Not freedom to believe only my way or the highway!" one supportive fan wrote.
Another predicted that fans will be begging for Kelly's return after a season without her. They wrote, "The fans 12 months from now: Bring Kelly back."
Others are happy for Kelly, but they will miss her "iconic moments." However, as one fan wrote, they know that Kelly will be "living your best Mrs. Leventhal life post-RHOC."
Bravo has not yet revealed when season 16 of Real Housewives of Orange County will premiere.