Twitter reacts to Chris Wood's return to 'Supergirl'
When Chris Wood joined the cast of The CW's Supergirl in Season 2, he quickly became a fan favorite. The actor portrayed the DC Comics character, Mon-El, a member of the Daxamite alien race. In the story, Daxamites and Kryptonians are natural enemies, but to the delight of viewers, Mon-El and Kara became romantically entangled.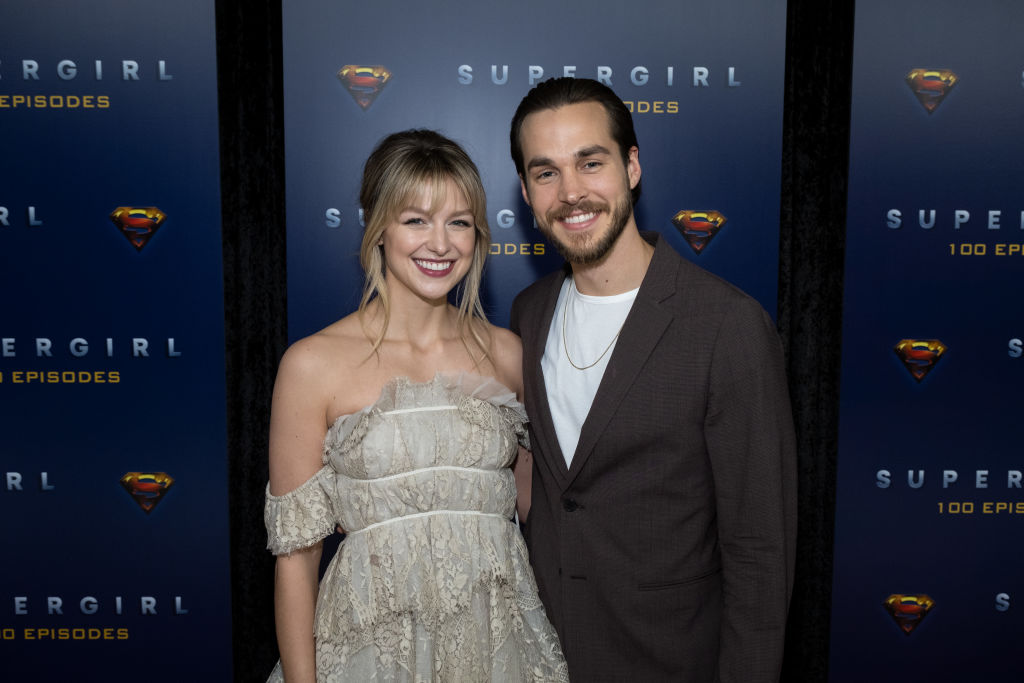 Chris Wood Exits 'Supergirl' after two seasons
Naturally, fans were disappointed when Wood departed the series after Season 3, splitting up Mon-El and Supergirl indefinitely. Despite the blow to #Karamel shippers, the show remained a hit with audiences, and Supergirl, now in Season 5, just celebrated its 100th episode.
To commemorate the milestone, several prior cast members returned for a special in-show reunion. In the episode, Wood reprised his role, and Twitter users were giddy with excitement.
Twitter fans gush over Wood's return to The CW
Fans of Wood got a double dose of the actor on The CW this month. Before appearing on Supergirl on Feb. 23, he guest-starred on Legacies on Feb. 6. He reprised his role of Kai from the Vampire Diaries universe.
As a bonus, on Twitter, Wood hosted a Kai-themed Q&A for followers and fans of the character. After his high-profile Legacies event, viewers were pumped to catch Wood on Supergirl.
After the eagerly-anticipated episode, some Mon-El fanatics tweeted that they were glad to see the character return to the show but were left wanting more.
"I was so focused on the quantity of the scenes of MonEl [sic] and Karamel other than the quality seeing the amazement of the two scenes we had! I just wanted so much MonEl [sic] that as a Chris wood fan I have to be greatful [sic] to see him in Legacies and Supergirl," one user tweeted.
Along with the excitement, some disappointment also surrounded Wood's return to Supergirl. While buffs were stoked about his special guest appearance, many were miffed over the creative material that the writers provided to Wood. Some users complained that the show's writers fell short of expectations.
"I really love Chris Wood and he deserved so much better than the Mon-El this show wrote," griped one fan on Twitter.
Wood wasn't the only cast member to return for the 100th episode of 'Supergirl'
A few other Supergirl alums joined Wood for the 100th episode. In the show, Kara aimed to salvage her rocky relationship with Lena Luthor by changing the past. She revisited several different turning points in her life in an effort to set off a positive domino effect.
Things quickly went awry for Kara, but the episode was a treat for fans. The plot was a useful means to gather past co-stars together for one epic reunion, and the reaction on Twitter to the episode's super casting has been overwhelmingly positive.
"Special guest star Chris Wood… Odette Annable… Sam Witwer… Jermony [sic] Jordan… Yes!!!" one fan exclaimed.
Odette Annable, who played Samantha Arias as well as her alter ego, the villain Reign, had not been seen since Season 3. Annable appeared alongside Wood, and their characters battled to the death in an alternative chain of past events.
Sam Witwer and Robert Baker showed up as Ben Lockwood (Agent Liberty), and Otis Graves, respectively. In an alternate storyline, the characters were still up to their violent and extremist ways.
Jeremy Jordan concluded a three-episode arc as Winn Schott, aka Computer Lad, aka Toyman. The actor had been absent from the series since Season 3, but he has expressed interest in returning to the show on a more permanent basis.