Twitter Says 'Ezra Miller is Over' After a Controversial Video Surfaces
Actor Ezra Miller is trending on Twitter again, but this time, it is not necessarily a good thing. The actor's upcoming The Flash movie has been eagerly anticipated by DC Extended Universe aficionados, but now something more controversial has people talking. Recently a video of Miller surfaced, and it has caused some fans to turn on the star. Here's the scoop on the video and what fans are saying on Twitter.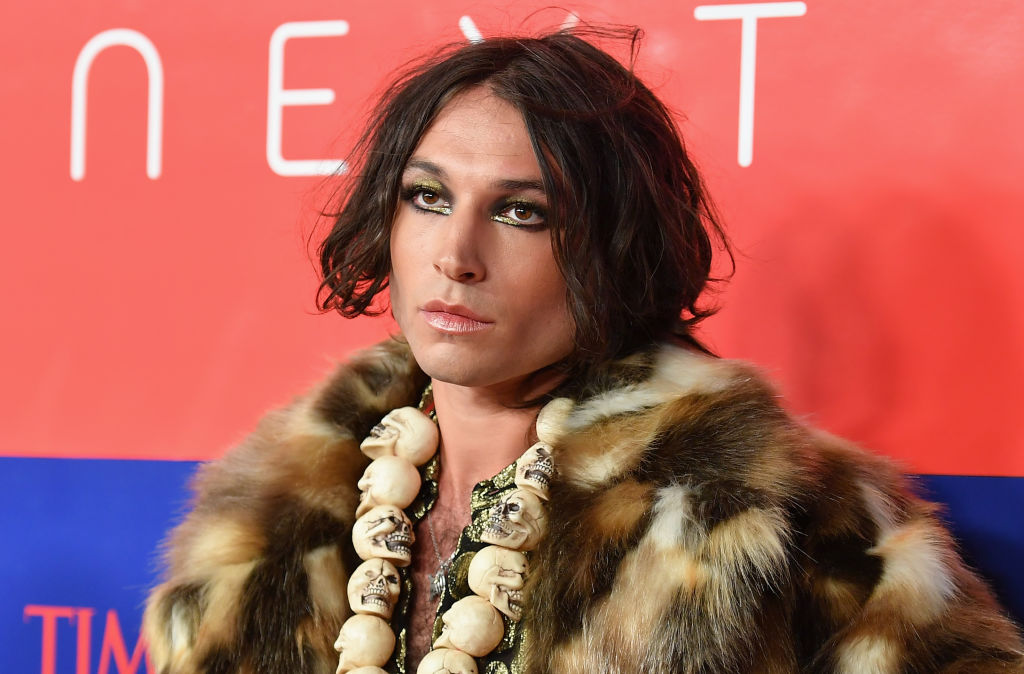 What happens in the Ezra Miller video?
Fans are criticizing Miller's actions in a video that began trending on Twitter on April 5. "A video emerged allegedly showing the actor choking a fan," reports The Independent. The news outlet goes on to provide specifics about the seemingly "play fight" encounter, which took place in Iceland between Miller and an unnamed woman.
"In response, [Miller] says 'Oh, you wanna fight? That's what you wanna do?' before grabbing her by the neck and pushing her into the back wall of an aisle truck parked behind her," The Independent details.
It is unclear what happened before or after the on-camera events, and Miller has yet to comment.
Twitter fans are on the warpath
Although Miller has not given a response thus far, Twitter fans have a lot to say about the video-recorded incident.
"Log onto Twitter in the middle of watching [The Perks of Being a Wallflower] and find out that Ezra Miller is problematic. Omfg. I can't have anything," lamented one fan.
Another fan tweeted in disbelief, "Ezra Miller did WHAT?"
Still, some fans took the opportunity to remind Twitter of COVID-19 best practices like in this tweet, "Ezra Miller do be ignoring the social distancing recommendations."
Can Miller rebound with fans?
It remains to be seen how the conversation surrounding the controversial video will develop and whether Miller will eventually implore public relations strategies in order to move forward. While some elements of the situation remain uncertain, what is clear is that Miller has been a fan-favorite up until now.
The actor has a history of supporting the LGBTQ community, boasts a rock-solid resume, and has several projects in development. Considering Miller's past accomplishments, recent rise in popularity, and upcoming production plans, will the DCEU star be able to work through this PR problem and gain the trust of fans once again?
Miller's solid history and future opportunities could paint a promising picture
Fans may remember Miller's recurring stint on Californication back in 2008. The actor played an eccentric character named Damien opposite David Duchovny and Evan Handler.
After Californication, Miller made the rounds with several guest-starring appearances on television, plus a few big-screen parts. The next recurring gig for the actor was as Tucker Bryant on Royal Pains. Following that role, Miller blasted off into the cinematic stratosphere with a string of independent and big-budget film projects.
Some of Miller's most memorable work includes roles in The Perks of Being a Wallflower, Trainwreck, and the Fantastic Beasts and Where to Find Them series. He has also garnered attention through his portrayal of Barry Allen, aka The Flash, in the DC Cinematic Universe. He starred as the speedster in Justice League and had cameos in Batman v Superman: Dawn of Justice and Suicide Squad.
Miller also has at least three projects in development including The Flash movie, which Warner Bros. plans to release in 2022. It is unclear whether the recent encounter caught on video will impact Miller's future with the DCEU.
Read more: 'The Flash': Candice Patton and Danielle Nicolet Had a TV Catfight Before Teaming Up on The CW