Twitter Slammed Actor Malik Yoba for 'Outing' Eddie Murphy, Teddy Pendergrass, and Others
Malik Yoba got the world talking in early September after he publicly announced his attraction to transgender women. And he had people chatting even more after he sat down for an interview with The Breakfast Club, where he expounded on his comments.
While the interview included many important moments, there's at least one thing that did not go over well with some people.
While speaking about the shaming associated with dating transgender women, the Empire actor cited celebrities who have been rumored to be trans-attracted. He named Eddie Murphy, Teddy Pendergrass, and Mister Cee — and people aren't happy that Yoba rehashed their alleged personal affairs.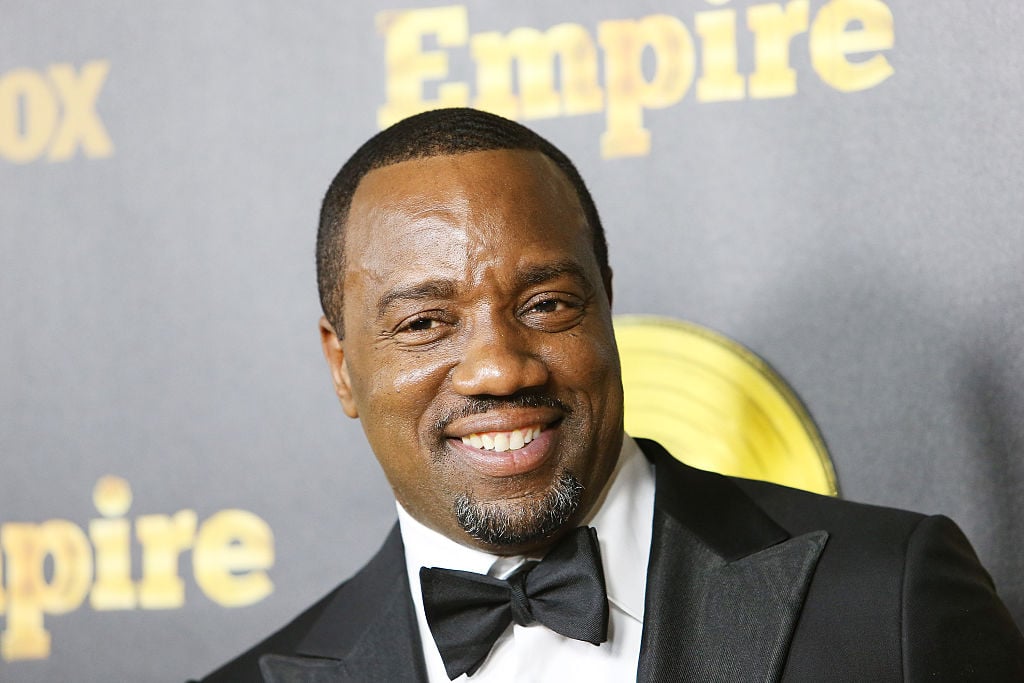 Revisiting Yoba's announcement
In case you missed it, Yoba made his announcement after catching wind of a video of men bullying a man who said he dated transgender women.
"I love ALL women AND count MYSELF among those that find themselves trans attracted and I too have felt the self-imposed shame that comes with that truth but it's time to speak up," Yoba captioned the video (via BET). "It is NOT about GENITALIA OR SEX but about attraction to the soul and humanity of an individual."
"ATTENTION BLACK AND ALL MEN!!! THIS IS NOT OK!!!!! This video is another heartbreaking example of the homophobia, transphobia hatred and hypocrisy WE as black folks, BLACK MEN in particular have to NAME, FACE and CALL OUT and do the work to heal!!!"
Yoba elaborated on his comments in a recent interview
On Sept. 11, the Cool Runnings actor interviewed with The Breakfast Club, where the hosts asked about his post and his apparent entry into the LGBTQ+ community.
"Is this considered coming out?" host Charlamagne tha God asked.
"It's stepping up," Yoga replied. "When people want to shame Mister Cee, or they want to shame Eddie Murphy, or they want to shame Teddy Pendergrass, or they want to shame folk because of their association with folks, I just felt like, 'Who else is gon' be willing to put a target on their back?'"
Yoga was referencing years-old incidents. In regards to Mister Lee, the radio host was exposed in 2013 for allegedly paying transgender prostitutes for oral sex. Eddie Murphy, on the other hand, was caught riding around with a transgender prostitute in 1997. (His representative claimed that the actor was just being a "good Samaritan" and giving the person a ride.) And at the height of Teddy Pendergrass' career in 1982, he got into a highly-publicized car accident with a transgender woman.
All of the men were subject to homophobic attacks. But the drama eventually died down — that is, until Yoba revived their stories.
The reactions to the remarks are angry
Listeners immediately took to social media to criticize Yoba for mentioning Murphy, Pendergrass, and Cee.
"It's definitely not Malik Yoba's place to call out Eddie Murphy [and] his relations with people," wrote one Twitter user.
"Why he throwing other people business out there?" one man wondered.
"Why [did] he tell Eddie Murphy tea like that?" asked another person. "I can't."
"Eddie Murphy somewhere minding his business then boom Malik Yoba like Eddie Murphy like transwomen too don't forget about him," someone else added.
As of writing, Yoba has not yet responded to the backlash. But it seems like he didn't mean to cause any harm. We'll see if he responds to the criticism in the future.