Twitter Thinks Beyoncé Is Secretly Planning a Live Stream Concert After Mysterious Message Pops Up Online
Beyoncé may be one of the most famous people in the world, but she likes to move in silence. She is known for being super low-key in both her personal and professional life, dropping music and other projects with little to no notice.
This makes it immensely hard to know what she's up to, but fans think they might have uncovered her next move, thanks to a certain message that recently emerged online.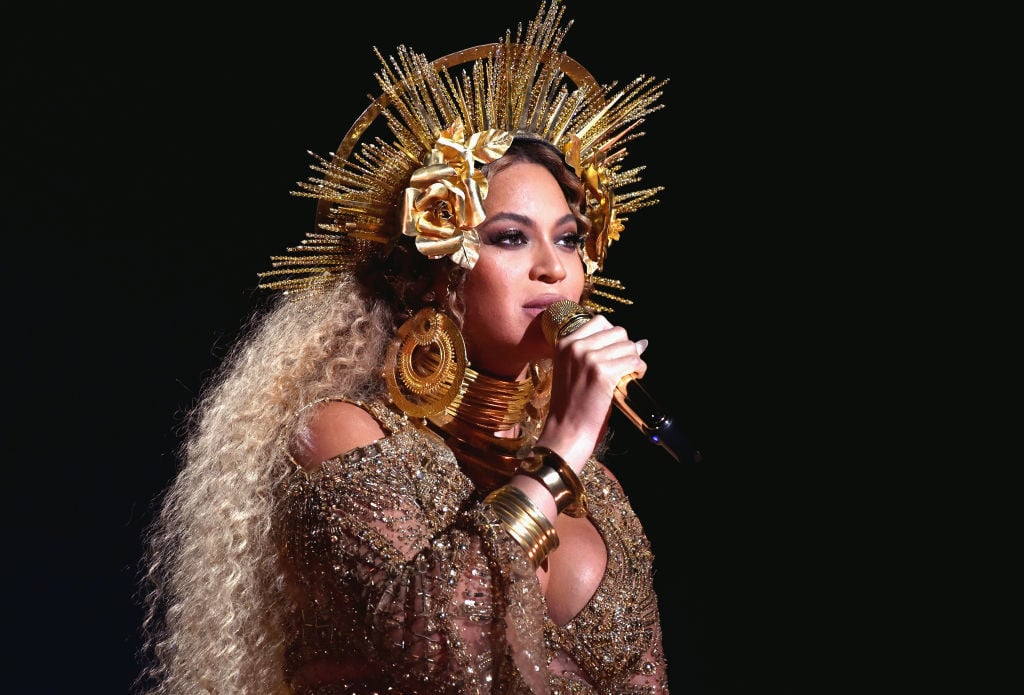 Fans think Beyoncé is about to throw a live stream concert
Beyoncé herself has not given any direct indication that she is secretly planning a live event. But rumors emerged during the week of May 31 when Bandsintown sent out a memo saying the singer would be live-streaming a show at 3 p.m. on June 6. (Bandsintown is a platform where music lovers can sign up to receive notifications about events that match their interests and/or locations.)
After seeing the message, fans took to websites such as Twitter and gushed over the possibility of a live show by the Lemonade singer. As the rumors continue to spread, Beyoncé has been keeping quiet.
Beyoncé is engaging in a live stream, but it's not what fans think
The live stream that Bandsintown mentioned is actually an event honoring the graduating class of 2020. And it's not exclusive to Beyoncé. Variety reports the event will also include the Obamas, BTS, and about 70 other celebrities and influencers.
Beyoncé will deliver a commencement address along with other stars such as Lady Gaga and Condoleezza Rice. The event will also feature performances by Megan Thee Stallion, Chloe x Halle, Maluma, and Katy Perry. Other celebrities — including Tracee Ellis Ross, Kelly Rowland, Yara Shahidi, Janelle Monáe, Shonda Rhimes, and Misty Copeland — will also take the stage in various ways to honor the class of 2020.
The special was initially supposed to air on June 6 but was pushed back 24 hours in observance of a memorial for George Floyd — a black man who died on May 25 after a Minnesota police officer kneeled on his neck for several minutes.
Beyoncé publicly mourned Floyd on Instagram, calling for justice and urging fans to take action by signing a petition posted on her profile.
RELATED: 6 Movies About Racism to Watch If You Want to Be a Better Ally
What else is Beyoncé up to?
Next, Beyoncé is reportedly slated to release another Ivy Park x Adidas collaboration, but details are limited.
It is also suspected that she is on the verge of releasing the follow-up to her critically-acclaimed album Lemonade (2016), given that she usually releases albums in two-to-four-year intervals. But Beyoncé has not said anything regarding a new project.
As the world awaits her next one, she has offered something to tide them over in the remix to Megan Thee Stallion's "Savage," which features her rapping and tackling new topics. She also put out a joint album with JAY-Z in 2018 called EVERYTHING IS LOVE and contributed to The Gift, the soundtrack album for 2019's The Lion King.
Read more: Megan Thee Stallion Shows Off Gift From Beyoncé In Honor of the 'Savage Remix' Going No. 1 and Megan Thee Stallion Details Text Conversations with Beyoncé and JAY-Z