Twitter Thinks Margot Robbie Is the Reason Will Smith Isn't in the 'Suicide Squad' Sequel
The internet is abuzz with rumors about Will Smith and his wife, Jada Pinkett Smith. Also in the mix of celebrity names? Margot Robbie, Smith's Suicide Squad co-star. Why do some think she might have played a part in him not signing on for the upcoming sequel? Here's what we've learned.
Margot Robbie and Will Smith starred in 'Suicide Squad' and 'Focus'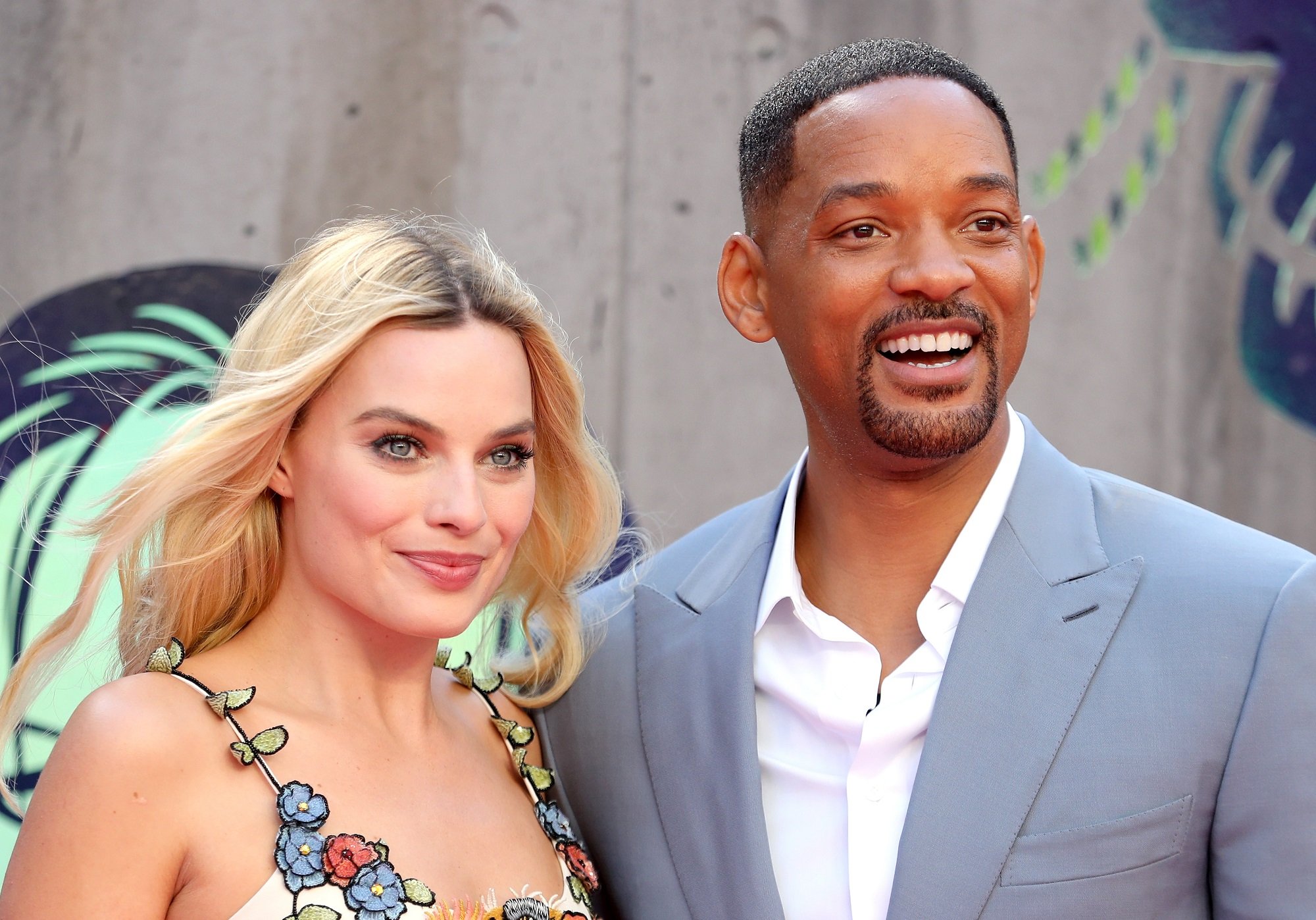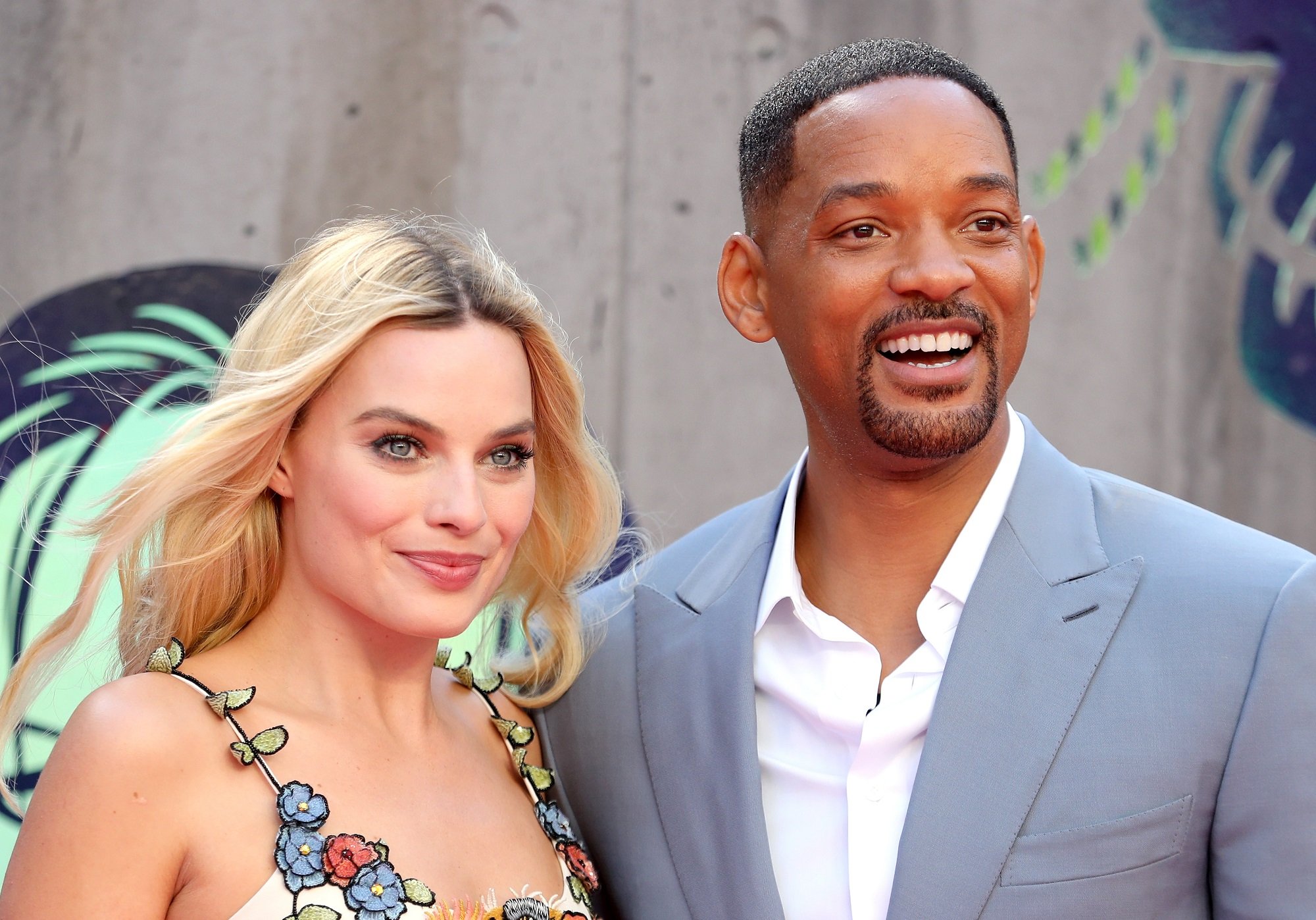 Robbie and Smith have worked together on two films. First was Focus, in which Smith stars as con artist Nicky Spurgeon, who forms a partnership (both romantic and professional), with Robbie's Jess Barrett. The crime dramedy was filmed in 2013 and released in 2015.
They followed this up with Suicide Squad. Robbie originated her role as Dr. Harleen Quinzel / Harley Quinn in the film, while Smith portrayed the assassin Floyd Lawton / Deadshot. Alongside an ensemble cast, the movie filmed in 2015 and was released the next year.
She reprises her role in 'The Suicide Squad,' but he doesn't
Some of the cast of Suicide Squad was brought back for the James Gunn-directed sequel, titled The Suicide Squad. Along with Robbie, Viola Davis (Amanda Waller), Joel Kinnaman (Rick Flag), and Jai Courtney (Captain Boomerang) reprise their roles. But Smith is not among them.
Ahead of shooting in early 2019, Variety reported that Smith, who the studio very much wanted to join the production, had to pull out due to scheduling conflicts. Idris Elba was implied to be taking over the role, but he was then cast in a different part, in hopes that Smith could return if a future installment is made.
Will and Jada Pinkett Smith talk relationships
In a new episode of her Facebook show Red Table Talk, Pinkett Smith spoke about their separated years ago. She said she and Smith "were going through a very difficult time." She was in a relationship with August Alsina for a time, but then Pinkett Smith and Smith ended their separation.
While Smith doesn't say that he was ever with anyone else, he may have alluded to it. While saying he wants to put the past behind them, Smith joked he had to "get [her] back, first." "I think you've gotten me back," laughed Pinkett Smith, adding, "I think we're good on that." Smith laughed, too. Watch the full clip, above.
Were Smith and Robbie ever involved?
According to these comments and when they worked together, Smith and Robbie could have had a fling before he and Pinkett Smith officially separated, perhaps on either film set. Robbie told Vogue she and future husband Tom Ackerley "were friends for so long," after meeting in 2013, so she was likely single at the time.
This may be what led one Twitter user to write, "I think Will Smith probably didn't come back as Deadshot for the Suicide Squad sequel because he got into an… entanglement with Margot back in 2014-2015 and she's married now. The scheduling conflicts excuse always felt off to me, lol."
She may have hinted at their relationship once
They have a point. The only live-action movie Smith filmed in 2019 was Bad Boys for Life, which ended production before The Suicide Squad's began. And then there's the matter of this clip of Margot Robbie on The Tonight Show Starring Jimmy Fallon that has reignited rumors of their alleged tryst.
During the game "Loaded Questions," Robbie said, "I cannot reveal this question," adding, "the answer to it is Will Smith." Instead of saying what it was, she had to take a shot. She wouldn't even tell if it was about Suicide Squad, saying there are "layers of complexity there."