Twitter Users Are Slamming 'Insecure' Actress Amanda Seales, Including One of Her Co-Stars — Here's Why
Another day, another celebrity entangled in drama. This time, it's Amanda Seales, a comedian who is best known for her 2019 stand-up, I Be Knowin', as well as her role as Tiffany on the HBO series, Insecure. 
Seales is also known for sounding off about things she doesn't agree with and highlighting issues that some wouldn't dare mention. But her latest rant is not sitting well with some social media users, including one of her Insecure co-stars.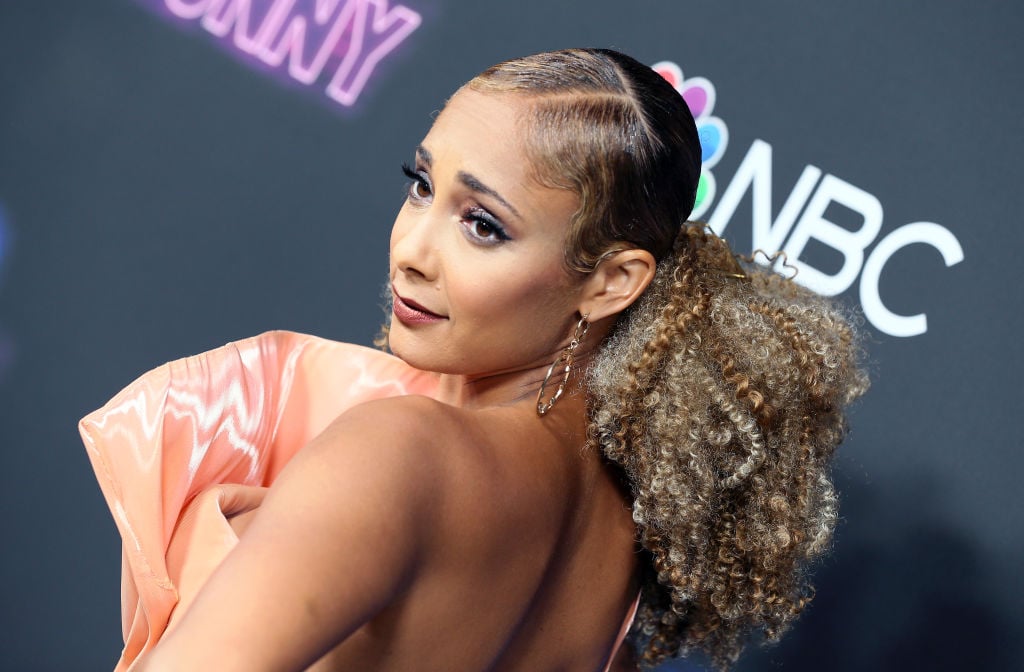 Seales recently vented about being kicked out of an Emmy party
On Sept. 29, Seales took to Instagram to inform her followers that she had been kicked out of an Emmys party meant to celebrate Black Hollywood. In a video posted on her Instagram Story, she claimed that "a white woman named Kiara" had contacted security and had her escorted out of the event for no apparent reason.
"For the record, I am being denied entrance to the Black people's Emmy party," she said while standing outside of the party. "And it's a white woman telling me I can't go in. I just want to put this on record that I am literally being told, 'You cannot get entrance into a party that Jesse Williams invited me to.' That is the only Black event for the Emmy weekend because a white woman is telling me I can't get in. But I'm fine."
Seales later elaborated on the drama on her podcast
While speaking on her podcast Small Doses later in the week, Seales offered more details about the night she got kicked out of the party.
In the episode, "Side Effects of Professionalism Part 1," she revealed that a woman named Vanessa Anderson had actually been behind the drama. Anderson is apparently her Insecure co-star Issa Rae's publicist, and she puts on the event each year.
"We are not friends," Seales said of her relationship with Anderson.
"She has never been nice to me ever," she continued. "She's always had a curtness, and she's always seemed to be bothered simply by my demeanor, my way of communicating with her, etcetera. At a certain point, it became, 'Well this is not someone I need to speak to because I don't work for her, she doesn't work for me. There's no reason for us to interact for all intents and purposes.' So we don't."
But they would have to interact at events. Seales went on to recall how she reached out to Anderson while having trouble getting into the 2018 Black Emmy party but was allegedly shut down.
"Amanda, nobody has time for this right now," she recalled Anderson as saying. "I do not have time for this!"
Later, Seales said, she reached out to Rae about the incident, but the Insecure creator apparently told her that she didn't feel that she had the right to intervene.
Twitter reacts to the drama
People were mostly confused as to why Seales would repeatedly try to attend an event where she is clearly not wanted.
"If someone puts together an event & doesn't want you there, it truly doesn't matter who invites you, you shouldn't go. Why would you want to play into this? They won," one person wrote.
Another added, "The entitlement is hilarious. Why does she keep insisting on going to this woman's events when she knows the woman doesn't care for her?"
"The fact that she went back the second year is mind boggling," a third person tweeted. "If Vanessa don't like you and Orchestrated the party then what you expect. She must've thought she was Rihanna or somebody."
Seales' Insecure co-star Sarunas J. Jackson also chimed in, writing in a since-deleted tweet, "You can't be a disrespectful-a** human being and expect people to want to hang out with you. It's quite simple. Sit it out."
But others defended Seales and pointed out larger issues
"When ya'll done cracking jokes on Amanda Seales, we should have a real conversation about women blocking other women. It's a lot of fake feminists in Hollywood. The way Issa's publicist humiliated Amanda speaks volumes about her character," read one tweet.
"Am I the only one who thinks Amanda Seales wasn't completely in the wrong? Someone else invited her to the party. And she was standing at a table with her cast mates not causing any problems," said another.
As of writing, Seales has not commented any further on the drama. But maybe that's for the best.