'Two and a Half Men': Angus T. Jones Made More Money Than Most Child Actors
Two and a Half Men was one of the most successful sitcoms on television. While the show received criticism for appealing to the lowest common denominator and for its misogyny and objectification of women, it received incredibly high ratings and ran for over a decade.
The stars of the show were already celebrities, but the sitcom brought them even more success and fame.
By the end of its run the show had changed a lot and lost viewers, though. Two lead actors left, and TV audiences wanted something new. But in its heyday, Two and a Half Men was massive — and even Angus T. Jones, who started the show at just 10 years old, felt its success.
Angus T. Jones and 'Two and a Half Men'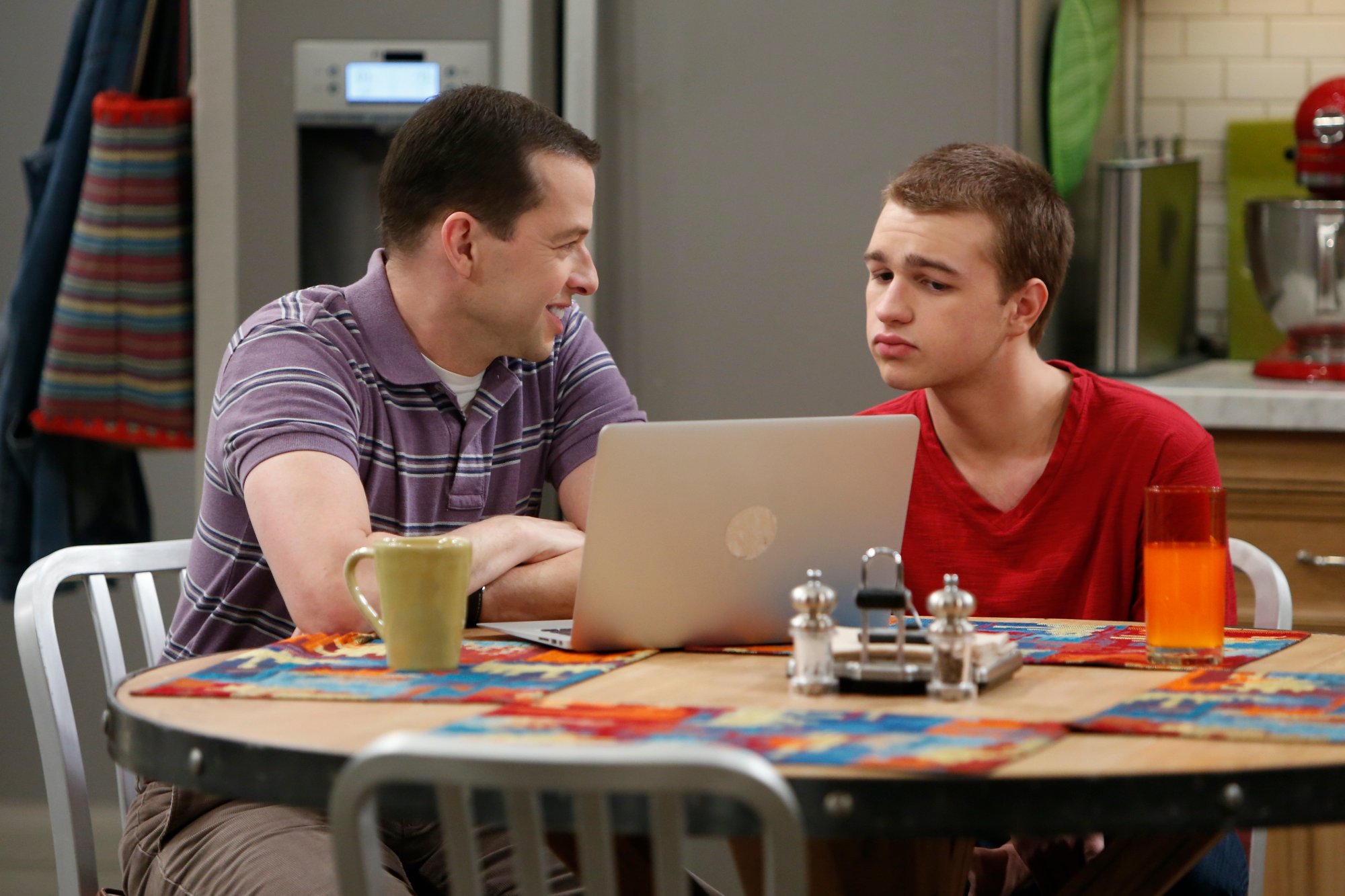 Angus T. Jones started acting very early. He was only five years old when he was cast in the 1999 Matthew Warchus film Simpatico. He kept acting in many major films, until at 10 years old he was the only kid to audition for the role of Jake Harper on Two and a Half Men. He was cast, and this would become his defining acting role.
In the show, Jake Harper was the son of divorced dad Alan Harper, played by Jon Cryer. Two and a Half Men's premise was that after his divorce, the dorky and unlucky Alan Harper moved in with his Casanova brother Charlie Harper, and brought along his bratty son Jake.
Jake was portrayed as an annoying slacker without much of a future, with a poor relationship to his parents.
Angus T. Jones' financial success
Jake Harper grew up over the course of the show, and so did Angus T. Jones. And he was incredibly well-compensated for being on the show. While Two and a Half Men was airing, Angus T. Jones received $300,000 for each episode he was in, according to Screen Rant — $300,000 per episode is the biggest amount of money earned by a child star on TV, and almost two times as much as the next runner-up, Miranda Cosgrove, who made $180,000 for each episode of iCarly.
And with how long Jones was on Two and a Half Men, he certainly would have enough money to pay for his college education — many times over.
Leaving 'Two and a Half Men'
Despite the massive amount of money Angus T. Jones was earning, he soured to Two and a Half Men. As the character of Jake Harper aged, his plotlines became more mature and involved Harper turning into a stoner and regularly sleeping with women older than him.
Jones expressed that this made him uncomfortable, as he was under 18 for many of these episodes. In 2012, Jones was also attending a Christian high school and getting involved with ForeRunner Chronicles, an independent Seventh-Day Adventist church run by Christopher Hudson.
This group is known for promoting homophobia and baseless conspiracy theories, according to The Hollywood Reporter. Nonetheless, it influenced Jones to harshly criticize Two and a Half Men on the grounds of his newfound faith in a video that preceded him quitting the show in 2013.
So what did Jones do after leaving the show? Jones started attending University of Colorado Boulder, and later joined a media production company called Tonite. He did show up for a cameo in the show's finale, but since 2016 he has not been acting.
Perhaps, as Charlie Sheen suggested, the show was cursed and had harmed them both. Whatever the case is, Jones is probably grateful for the wealth and financial security that Two and a Half Men gave him — even if he does see it as "filth."