Two of Kailyn Lowry's Baby Daddies Have Allegedly Checked Out of Filming for 'Teen Mom 2'
It looks like Teen Mom 2 will need to go on without a couple of its favorite guest stars. Jo Rivera, who is the father of Kailyn Lowry's first son, Isaac, has reportedly refused to film for Teen Mom 2. His desire to walk away from the show allegedly stems from a custody issue. Javi Marroquin, the father of Lowry's son, Lincoln has also reportedly stepped away from filming. While Marroquin and Lowry have a strained relationship, his baby mama drama allegedly has nothing to do with his refusal to film for the reality TV series.
Jo isn't interested in being affiliated with the show any longer
Jo Rivera's relationship with Lowry has always been rocky. It's actually tricky to figure out if the pair are on good terms or not most of the time. While Rivera's wife, Vee Torres, tends to act as a mediator between the former couple, it looks like she won't be doing the same for the production crew.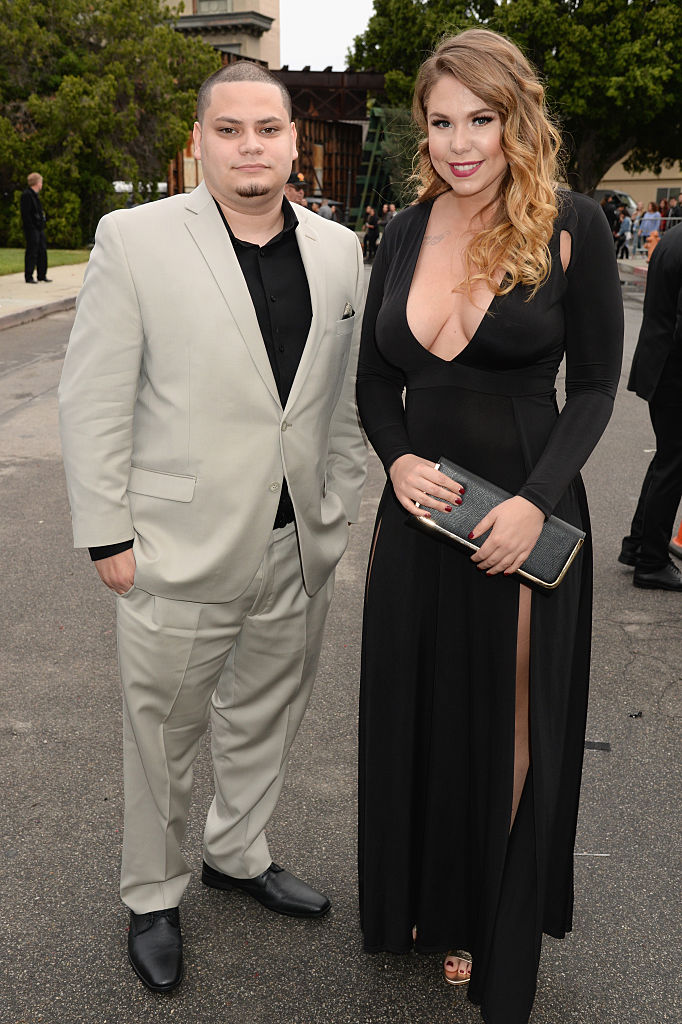 Rivera and Lowry are currently embroiled in a disagreement over summer custody of their son, Isaac. Lowry hinted at the fact that she might be going to jail soon, and it allegedly stems from a violation of the custody schedule she has with Rivera. Now, the father of two has refused to film the show.
This isn't the first time Rivera has quit, either. Last season he refused to film for much of the show's run after a fight broke out on the stage at a reunion special. According to The Ashley Reality Roundup, Rivera didn't care for the direction the show had taken.  He returned during the latter end of the season.
Why is Javi stepping away from the camera?
Marroquin's decision to step away from the camera has nothing to do with his relationship with Lowry. Instead, the newly engaged father of two has opened a new business. According to The Ashley Reality Roundup, Marroquin doesn't want his cross fit gym associated with the show.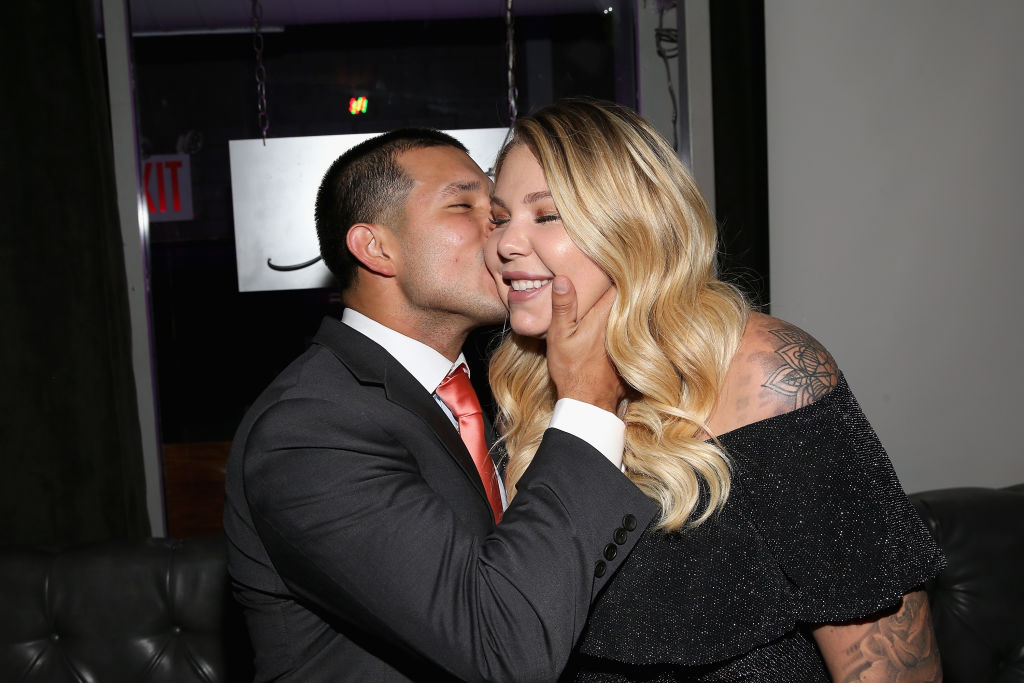 Marroquin's decision is an interesting one, considering the fact that Lowry has long accused her ex of dating then marrying her for the fame associated with the show. Marroquin's new love might have something to do with the decision, too. Lowry has been outspoken about her feelings on Lauren Corneau ever since the pair got serious. Marroquin and Corneau share one son.
Is Chris Lopez planning to appear on the show?
The father of Lowry's third son, Lux, has been camera shy during the entirety of his on-again-off-again relationship with Lowry. While Lowry has openly discussed the tumultuous relationship between herself and Chris Lopez, he's stayed pretty quiet.
The last fans heard form Lowry, she and Lopez weren't even on speaking terms. Anything he needed to know about his son was passed through his mother. Recently, however, Lopez was spotted on vacation with Lowry in Hawaii. He also sent out a rather risqué tweet about Lowry. Both incidents have led fans to assume the pair are back on. Whether he'll appear on Teen Mom 2, however, remains unknown.