Ty Pennington Has Big Things Going for Him These Days: See What He's up to Now
Since 2012, we haven't heard much from Ty Pennington — whose warmth and contagious enthusiasm as the host of TLC's Trading Spaces and ABC's Extreme Makeover: Home Edition inspired homeowners to knock out some walls. Pennington, who got his start modeling, is also an actor. He played a cute caricature of himself in the children's animated series Wow! Wow! Wubbzy! and a sketchy surfer in an episode of Wild Card. He also worked in movies on the set of Leaving Las Vegas in 1995 and as Wilbur Wright in The Adventures of Ociee Nash in 2003. So what's Ty Pennington up to now since Extreme Makeover: Home Edition ended? Quite a bit, actually! Keep reading to learn more.
'Extreme Makeover: Home Edition' made Ty Pennington famous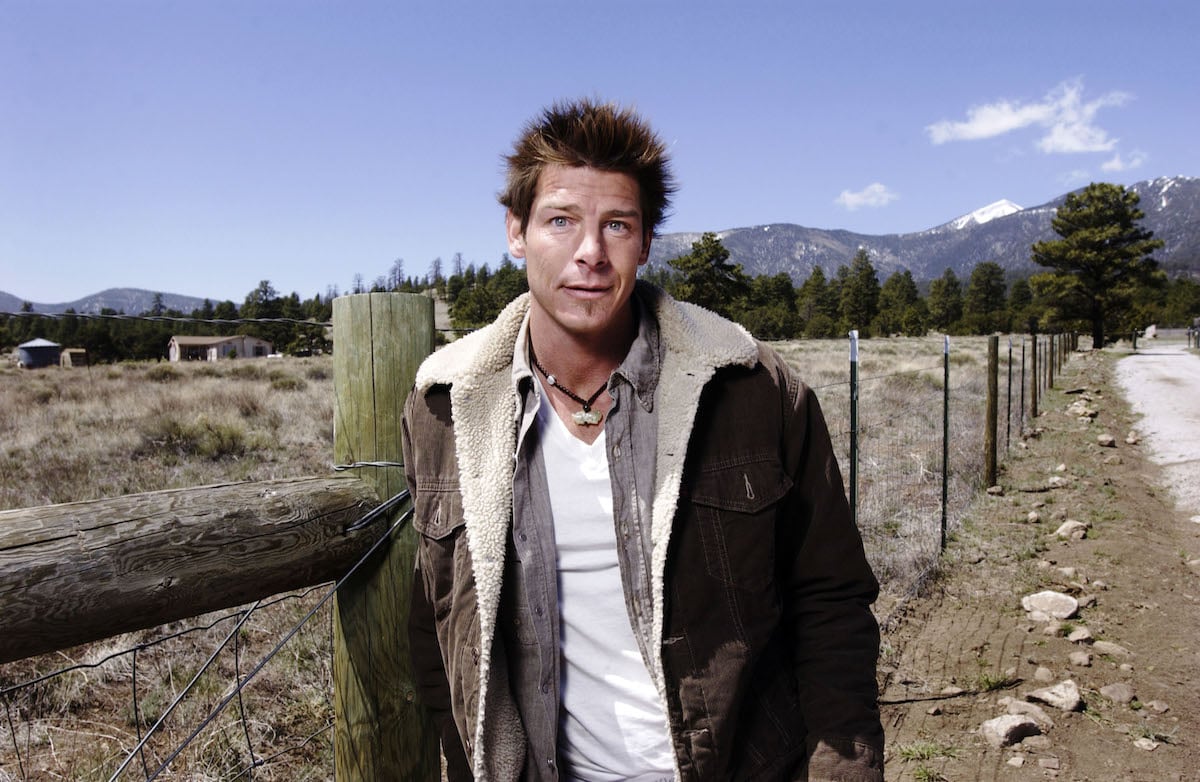 Extreme Makeover: Home Edition quickly had devoted fans yelling, "Move that bus!" after it aired in 2003. According to the Gazette Review, the show was originally slated to be a limited special with only 13 episodes. Pennington with his team of designers would swoop in and renovate homes for deserving families with a variety of needs and circumstances. The results were jaw-dropping design wonders, sometimes built from the ground up in a staggering seven days. They featured stunning interiors and state-of-the-art systems based on the families' needs and were fully furnished and landscaped. 
By the time the show wrapped up in 2012, Pennington and his team had constructed more than 200 homes over 200 episodes. Pennington's IMDb pages list the 12 awards and 26 nominations the show earned during its run, including two People's Choice and two Primetime Emmy awards. It was so popular in the UK, that Pennington was even given a UKTV spin-off called Ty Pennington's Great British Adventure that ran for two years.
When HGTV decided to reboot the series in 2020, Pennington was replaced as host by Jesse Tyler Ferguson of Modern Family fame. "Not gonna lie, my ego took a huge punch to the gut. It stung. And it left me SO confused. I began doubting my talent, my experience, and my overall belief in myself," he admitted to Us Weekly, "But the job was never about me!"
Pennington, who until recently, never had a show on HGTV, makes guest appearances on the reboot. Pop Culture reported that he wished his successor well. "Just being a part of that show for anybody, it's just going to be the best thing to ever happen to him. It's just an awesome thing. I shouldn't hog all the good vibes," he said.
What has Ty Pennington up to now?
In the following years, Pennington pursued a variety of projects and philanthropic endeavors, none of which got much attention. In January 2012, he joined the cast of ABC's new daytime show Revolution, aimed at helping families with housing and design as well as other aspects of their lives, like health and fitness. It was canceled the following July due to poor ratings. After partnering with Sears to start his own line of furniture, Celebily reports that he hosted a short-lived cooking competition show in 2014 called On the Menu.
In 2015, he was at it again with another makeover show, this time on the Food Network as co-host of American Diner Revival. It was more successful, lasting until 2016. In 2017, he hosted a series called Studio E for real estate developer Peter Rotelle. In 2018 he joined the cast of Small Business Revolution: Main Street, helping to revitalize small towns. He has also worked as the Goodwill Ambassador for the Abode Shelter Foundation that builds sustainable housing for people all over the world.
More recently, Pennington was involved in the reboot of Trading Spaces in 2018 and 2019. He's currently bringing his wealth of experience to HGTV's Battle on the Beach and Rock the Block, but he's really excited about getting his very own HGTV show, Ty Breaker. In this series, Pennington helps families decide whether to stay in their current home or choose another to renovate. The eight-episode series premiered on Jan. 11, 2021.
Clearly, Pennington's career is still going strong. Celebrity Net Worth and Net Worth Status both say he's worth $12 million.  
Ty Pennington announced his engagement
On July 28, 2021, Pennington surprised everyone by announcing his engagement to Kellee Merrell. Pennington sure is good at keeping his personal life under wraps. Even this year, sites like Glamour Fame still linked him romantically to Andrea Bock. Pennington told People that he and Bock, who reportedly got together in 1996, went their separate ways in 2009. 
"I have admired Kellee from afar for years. She's a beautiful person inside and out," Pennington said. "Luckily our paths finally crossed at the right time. It's one of those things where you just feel happy being around a person. I never thought I would get married, but she changed that. Glad I waited for the one."
Pennington and Merrell met in Toronto while he was filming there in 2010. At 33, the Vancouver native is 23 years younger than Pennington, and a professional social media manager by trade. People's write-up on her revealed that, ironically, she doesn't appear to be active on social media. Either she's a very private person or she knows something about it that the rest of us over-sharers don't. As they look forward to spending their lives together, the couple is renovating their 19th century home. Let's hope they give us a tour when it's finished!
RELATED: How to Get an HGTV Star Designer to Make Over Your Home