Tyga Hit on Zendaya and Fans Are Not Here for It
It's seemingly been a while since Tyga was last in a relationship. He has not publicly dated anyone since his romance with Kylie Jenner ended in 2017, but it appears the "Taste" rapper might finally be ready for something new. He recently appeared to shoot his shot at Zendaya, but the attempt backfired, with many fans criticizing him and telling him to move on.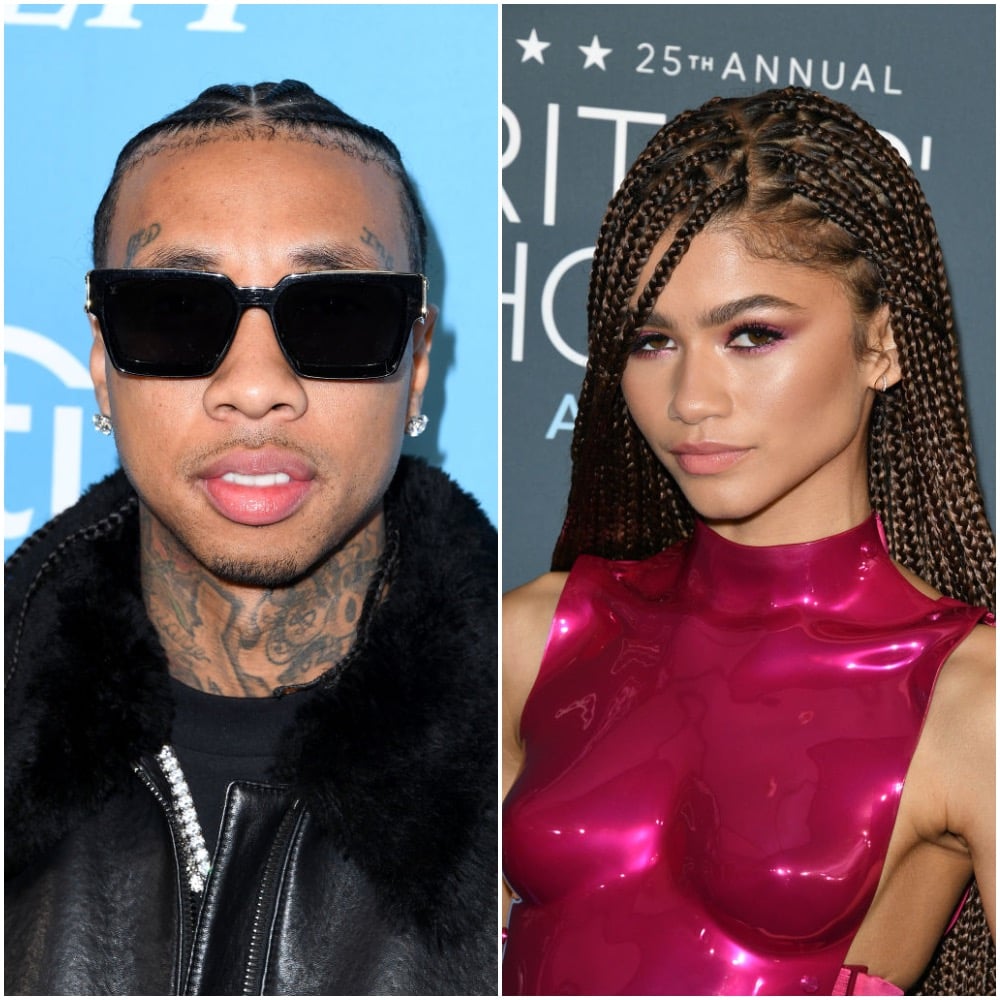 Tyga's comments on Zendaya
The comments came on June 18 when Tyga took to Instagram to promote his new song, "Vacation." He posted a preview for the music video along with the caption, "Tag someone you wanna take on vacation! @zendaya?"
Zendaya did not publicly respond to the message, but it drew thousands of reactions from fans.
Fan reactions to Tyga seemingly hitting on Zendaya
There were a few people on social media who expressed their support for the potential romance. One person tweeted, "Tyga and Zendaya would be Lit!" while another said, "Random but I'm here for it."
But overall, the reactions to his message seemed overwhelming negative.
Many social media users said Tyga didn't have a chance and even urged the Euphoria star to block him. Others were critical of the age difference between Tyga, 30, and Zendaya, 23, with one person saying, "He always did love the children." (Tyga was 25 when he was first linked to a then 17-year-old Jenner, who he'd known since she was 14. He was also accused of sending a 14-year-old girl inappropriate text messages back in 2016, though his representatives told TMZ he had only contacted her for business reasons.)
As their comments continued to pour in, Tyga allegedly changed the caption and edited out Zendaya's name.
Zendaya is allegedly off the market anyways
Zendaya has been linked to her Euphoria co-star Jacob Elordi ever since August 2019 when they were seen vacationing in Greece.
The two have not confirmed anything and have instead played coy on the rumors, with Elordi telling GQ in December 2019, "She's like my sister. Zendaya is an amazing creative, you know? She's super dope to work with. She's an incredible artist and a very caring person to all of us. But we're all really close. There is not one weak link in that show."
However, an E! News source confirmed the alleged romance in February after they were seen kissing.
"Jacob and Zendaya have been seeing each other for months now," the source shared. "They started as close friends but it became romantic after their show ended."
"They have been inseparable since last summer and have been making time for each other in between projects," the insider continued. "Jacob has met Zendaya's family and everyone adores him. They have a lot of fun together and have a lot in common."
Oh well. Better luck next time, Tyga.
Read more: An Update on Kylie Jenner and Travis Scott's Relationship Status After They Were Seen on a Dinner Date