Tyga Pays More Than Rob Kardashian for Blac Chyna's Kid's School Even Though His Net Worth Is Lower
Tyga and Rob Kardashian have something in common -- Blac Chyna. After she talked about her expenses as a mother, the dads of her two kids weighed in with what they pay.
Blac Chyna is deeply entrenched in the Kardashian-Jenner clan, whether she likes it or not. Although she and the famous family have been feuding for years, Blac Chyna is connected to them forever through one of her kids — her daughter, Dream. The only child of Kris Jenner's only son, Dream is a Kardashian — at least in name.
Dream's half-brother King is also somewhat connected to the reality show crew. He's the son of Chyna and rapper Tyga. After King was born, Tyga dated Kylie Jenner. She and King were photographed together often. As Tyga and Rob Kardashian are now forever connected by their kids, they're comparing notes online. 
Blac Chyna's exes discuss their kids' school payments online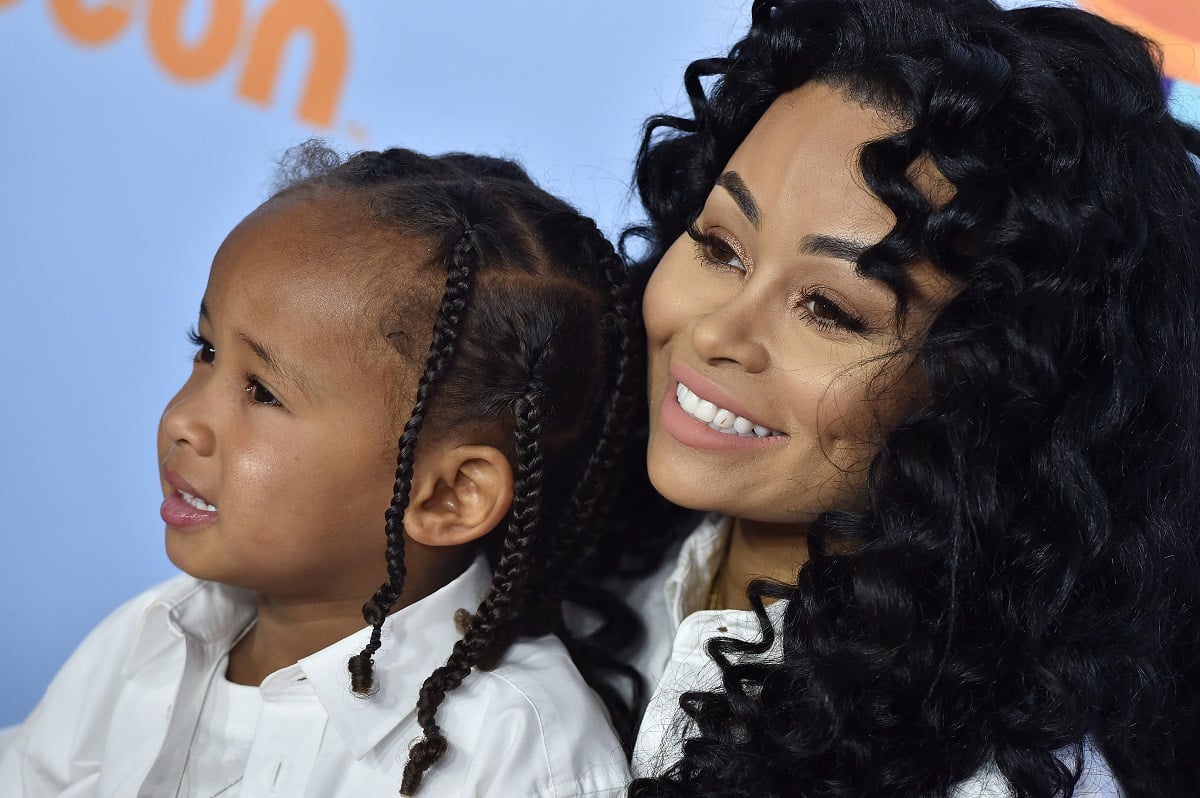 Chyna recently sparked controversy with a tweet about falling on hard financial times. According to the Comments By Celebs Instagram account, the tweet read: "Yesterday I had to give up 3 of my cars …my reasons… morals, beliefs, being a single mother, no support I'm a MAMA." Fans read this as Chyna complaining about not receiving child support from her well-off baby daddies. 
But Tyga wasn't about to let people think he doesn't support his kids. He replied, claiming he has his son King six days a week and pays $40,000 a year for King's school. Rob Kardashian chimed in, too. He claimed to have Dream in his care five days a week, and pay $37,000 a year for school, thus not paying any child support. 
This led to Tyga replying to Rob Kardashian. "how you pay 3k less. Let me kno the plug," he commented. It's unclear if Rob Kardashian took the conversation private or if he just never shared his secret for discounted school tuition. 
Tyga's net worth is lower than Rob Kardashian's
Rob Kardashian may pay less for Dream's school than Tyga, but he has a higher net worth. Although Rob Kardashian is known as the Kardashian-Jenner with the lowest net worth, he's still wealthy. Rob Kardashian's net worth is around $10 million, according to Celebrity Net Worth. That's right in line with Blac Chyna's, which is also $10 million, according to Celebrity Net Worth. 
Celebrity Net Worth lists Tyga's fortune at only half that, around $5 million. Even though Tyga is worth less than Rob Kardashian, he somehow pays slightly more in school tuition. Is Rob Kardashian paying less because Dream goes to a different school? Or did the school knock $3,000 off the tuition because of Rob Kardashian's famous name?
Blac Chyna's net worth may have decreased
Although Blac Chyna's net worth is supposedly $10 million, her recent tweet suggests she may be going through tough times. The celebrity lamented having to get rid of multiple cars. She admitted to finances being one of the reasons for offloading the vehicles. 
Chyna is also in the middle of a lawsuit against Kris Jenner and the Kardashian clan. She claims they used their influence to convince E! to cancel her Keeping Up with the Kardashians spinoff, Rob & Chyna. If she wins, she could get millions. But that may take years. Chyna's lawsuit has already been in the works for at least three years. 
Although Blac Chyna claims to be having money trouble, she and her kids likely aren't going broke any time soon. And they have their rich and famous dads to help out when they need them.