Why Tyler Cameron Won't Be on 'Bachelor in Paradise'
Will Tyler Cameron be on 'Bachelor in Paradise' in 2020? Why the reality says the summer spinoff is not in the cards right now.
Bachelor Nation fans have missed Tyler Cameron since he left Hannah Brown's season of The Bachelorette in 2019. Cameron's charm quickly turned him into a fan-favorite. And even now, viewers continue to follow and support the reality star. But will the 27-year-old ever return to the franchise? Recently, Cameron shared he won't be washing up on the beaches of Bachelor in Paradise anytime soon.
Tyler Cameron explains why 'Bachelor in Paradise' isn't in the cards for him right now
In an interview with the Chicks in the Office podcast released on April 29, Cameron gushed over Mariana Jasel from The Bachelor: Listen to Your Heart. The model wanted the singer to get another shot on a Bachelor spinoff. Then The Bachelorette and Bachelor in Paradise star Dylan Barbour teased Cameron about appearing on the summer series. 
Apparently, Barbour is rooting for Cameron to appear on the next season of Bachelor in Paradise. He also joked about Cameron's persona being ruined after another go at the franchise. "If Tyler went on Paradise, you'd absolutely just get ruined," Barbour said. "They would make you look so bad, oh my God."
Then Ria from Chicks in the Office added: "I feel like it would just be like all downhill. You had such a great rise that they'd be like, 'Alright we need to have him fall. What else are we supposed to have him do? Just keep rising?'"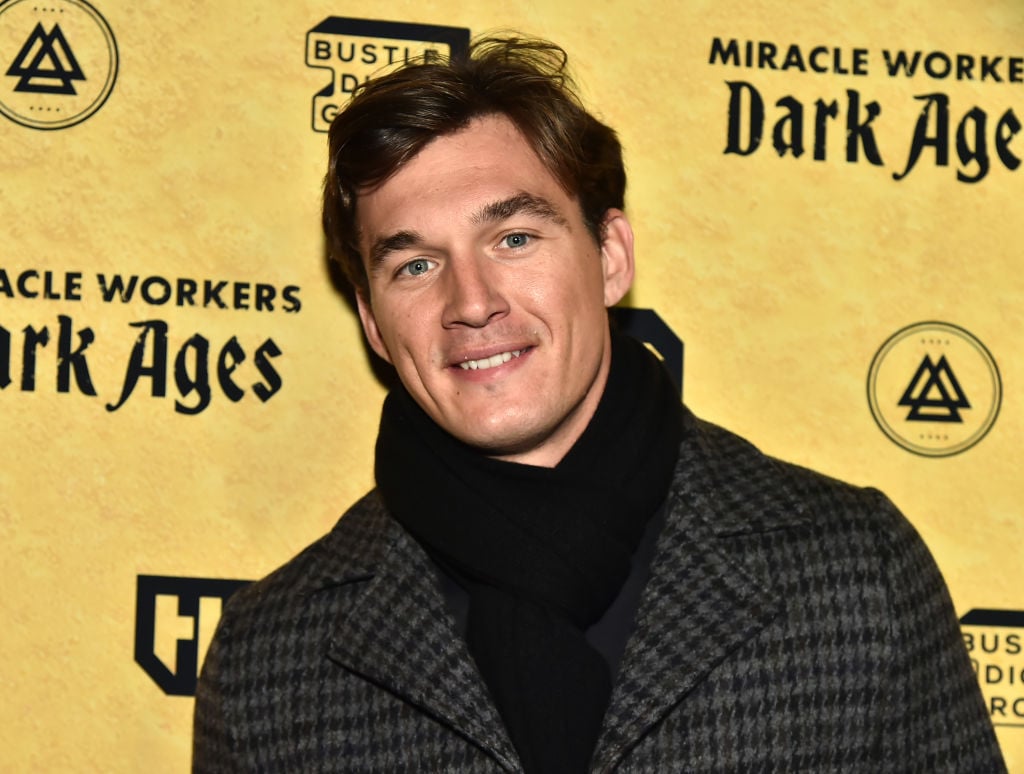 Cameron also offered another reason why he wouldn't do Bachelor in Paradise. "More importantly everybody, I'm a one-woman kind of guy," he said.
Meanwhile, when speaking with Sarah Spain on the That's What She Said podcast, Cameron seriously answered whether he would return for Bachelor in Paradise. 
"I don't think so," he said. "I don't know if that's in the cards for me."
Nevertheless, the reality star didn't exactly say no to the summer spinoff in the future. "We'll see what happens," Cameron said. "I'll never say never to anything. But as of right now, there are other things I want to try to do first and go after."
Will 'Bachelor in Paradise' air in 2020?
Whether or not Cameron chooses to join the Bachelor in Paradise cast in the future, he could potentially meet a certain Listen to Your Heart contestant on the summer spinoff. In an interview with Us Weekly, Chris Harrison confirmed individuals from the music-driven series are welcome to go on other shows within the franchise. 
"I mean, that's the good thing about The Bachelor. There are no rules. It's not like we'd be breaking any regulations," Harrison said. "If somebody is single and we feel [they] would be great for the franchise, why not?"
But even so, the future of Bachelor in Paradise Season 7 remains uncertain due to the coronavirus (COVID-19) pandemic. When speaking with Variety on April 29, ABC executive Rob Mills explained the crew is prioritizing The Bachelorette and The Bachelor over the summer series when it's safe enough for the crew to begin production.
"We're certainly discussing it and how it could work and if it could work," Mills said. "But we want to make sure that the next season of The Bachelor stays on track because that's something that everybody looks forward to at the beginning of the year."
He continued: "The goal is to make sure we absolutely have Bachelorette and Bachelor. And then, if there's a way to do Bachelor in Paradise, we would love to do it."
For the time being, fans will have to wait and see whether Bachelor in Paradise will air this year. But if the spinoff is moved to 2021, there's a chance Cameron will change his mind, and maybe viewers will get to see the model next season. Never say never, right?
Read more: Where Was 'The Bachelor: Listen to Your Heart' Filmed? Fans Already Miss the Original Mansion