Tyler Cameron Says Dating in 'The Bachelor' World Is 'Intimidating'
Why Tyler Cameron says dating in 'The Bachelor' world is 'intimidating' and 'daunting' and how the pressure affected his relationship with Hannah Brown.
Ever since Tyler Cameron appeared on Hannah Brown's season of The Bachelorette, Bachelor Nation fans have been obsessed with the 27-year-old's dating life. Following his run on the ABC reality series, Cameron was linked to model Gigi Hadid. Then more recently, viewers have been wondering whether he got back together with Brown. Now Cameron has opened up about dating within The Bachelor world and the pressures that come with it. 
Why Tyler Cameron thinks dating within 'The Bachelor' franchise is intimidating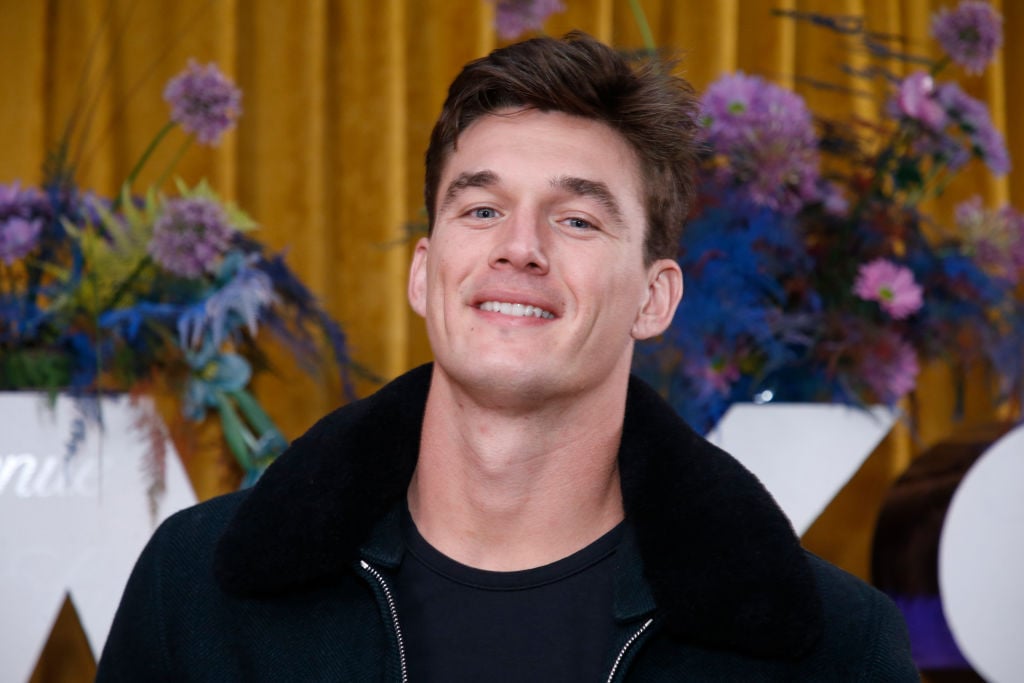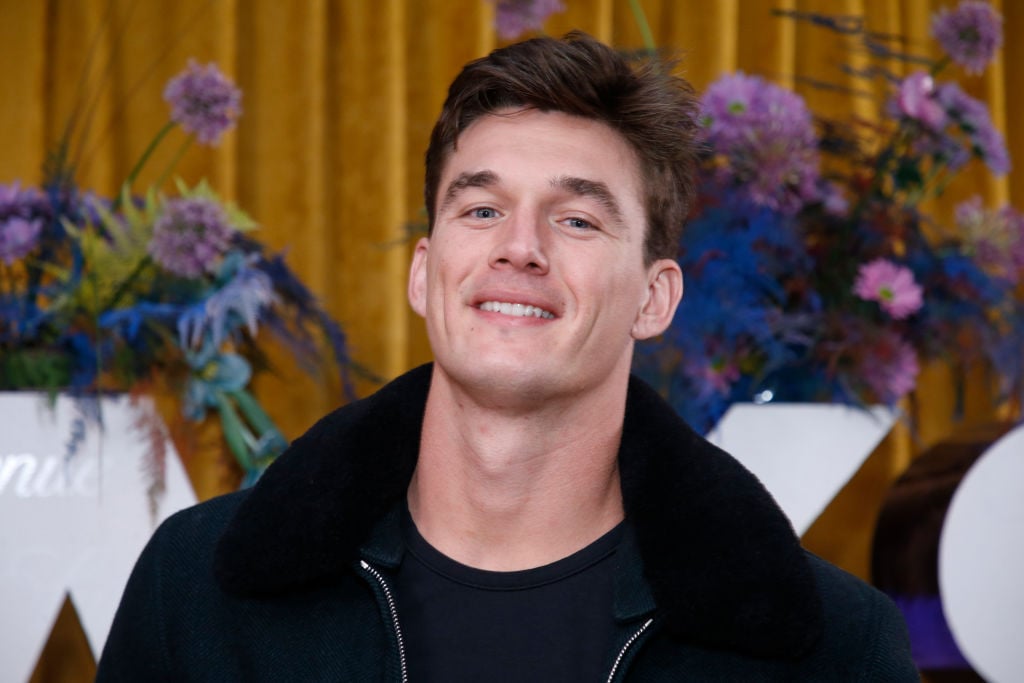 Given their shared experiences, it's really no surprise members within Bachelor Nation end up dating one another. Then on the That's What She Said podcast with Sarah Spain, Cameron was asked how everyone meets. He explained everyone typically gets to know each other organically, rather than sliding into each other's DMs. But even so, the reality star pointed out dating within The Bachelor family is intimidating because of the pressure from fans.
"Dating in The Bachelor world is an intimidating, daunting task," Cameron said. "Everyone watched that show for romance and love — Bachelor in Paradise, Bachelor, Bachelorette. And if you're to date someone on there, everyone's just so invested and it just puts pressure on everything you do with that person."
Tyler Cameron on the dating rumors with Hannah Brown
Still speaking with the That's What She Said podcast, Cameron noted the pressure to date someone within The Bachelor franchise makes it difficult to see whether he actually likes someone in a romantic setting. Then Spain suggested they would have to "hide away for a while" to see if the relationship would work. When Cameron agreed, the host hinted this is what happened with Brown. 
At the start of the coronavirus (COVID-19) outbreak, Brown went down to Cameron's house in Florida, which sparked a flood of dating rumors. Then Brown appeared in TikTok videos alongside Cameron and a few friends. They called themselves the Quarantine Crew. 
In a few of their videos, both Brown and Cameron played up the dating narrative, fueling rumors even further. Nevertheless, Cameron admitted he still felt the pressure from everyone on the outside. 
"We can play into it a little bit — and we did," Cameron said. "We had fun with it, but it definitely creates so much pressure." 
He continued: "Everyone writes their narrative before you can even write your own. It just makes things difficult. So that's why it'll be very difficult to date in that world."
Tyler Cameron says he's just friends with Hannah Brown
In early April, Brown left the Quarantine Crew for her home in Alabama. Cameron shared the Dancing With the Stars champion wanted to be with her family and it was her last chance to go back for a while. 
But viewers are still zoning in on every social media interaction, sleuthing out reasons why The Bachelorette alums should date. Some fans also sent money to Cameron through Venmo to buy Brown an engagement ring. 
Meanwhile, both Cameron and Brown insist they are just friends. During an Instagram Live session, Cameron said, "No, I'm not dating nobody." Then in a recent video captured by a Bachelor fan account, the model spoke up about his current relationship status with Brown once again. He said:
It's been nice to be able to communicate and be friends again. We are able to talk, and you know, we're just starting off as friends and that's what it is right now. We're not in a place where we should be worried about dating or anything like that right now … It's good to be back on good terms. She's a great person and I'm grateful to be able to call her a friend.
Read more: Where Was 'The Bachelor: Listen to Your Heart' Filmed? Fans Already Miss the Original Mansion