Tyler Cameron Reacts to Fans Shipping Him With Kim Kardashian West After That 'SNL' Sketch
The Bachelorette didn't end with Tyler Cameron falling in love. But some fans are hoping Saturday Night Live will. Cameron got to work with Kim Kardashian West, and fans are hoping there is a love connection. Now Cameron is reacting to people who are shipping them.
Tyler Cameron and Kim Kardashian West were in a 'SNL' sketch
Cameron was a contestant on Hannah Brown's season of The Bachelorette. He was the runner-up and moved on to dating Gigi Hadid after the season.
Kardashian West hosted Saturday Night Live on Oct. 9. One of the sketches was "The Dream Guy," where she was basically the bachelorette named "Rochelle" doing a ceremony.
The suitors were full of celebrities, including Cameron, Chris Rock, Chace Crawford, Jesse Williams, Blake Griffin, John Cena, and Zeke (Kyle Mooney). Cameron was the second person to get his name called. "Tyler, thank you for showing me your perfectly hot body," Kardashian West said. "That was very vulnerable of you."
In the end, Zeke was sent home. Fans are now shipping Kardashian West with Cameron, but is there really any hope?
Tyler Cameron reacts to fans shipping him with Kim Kardashian West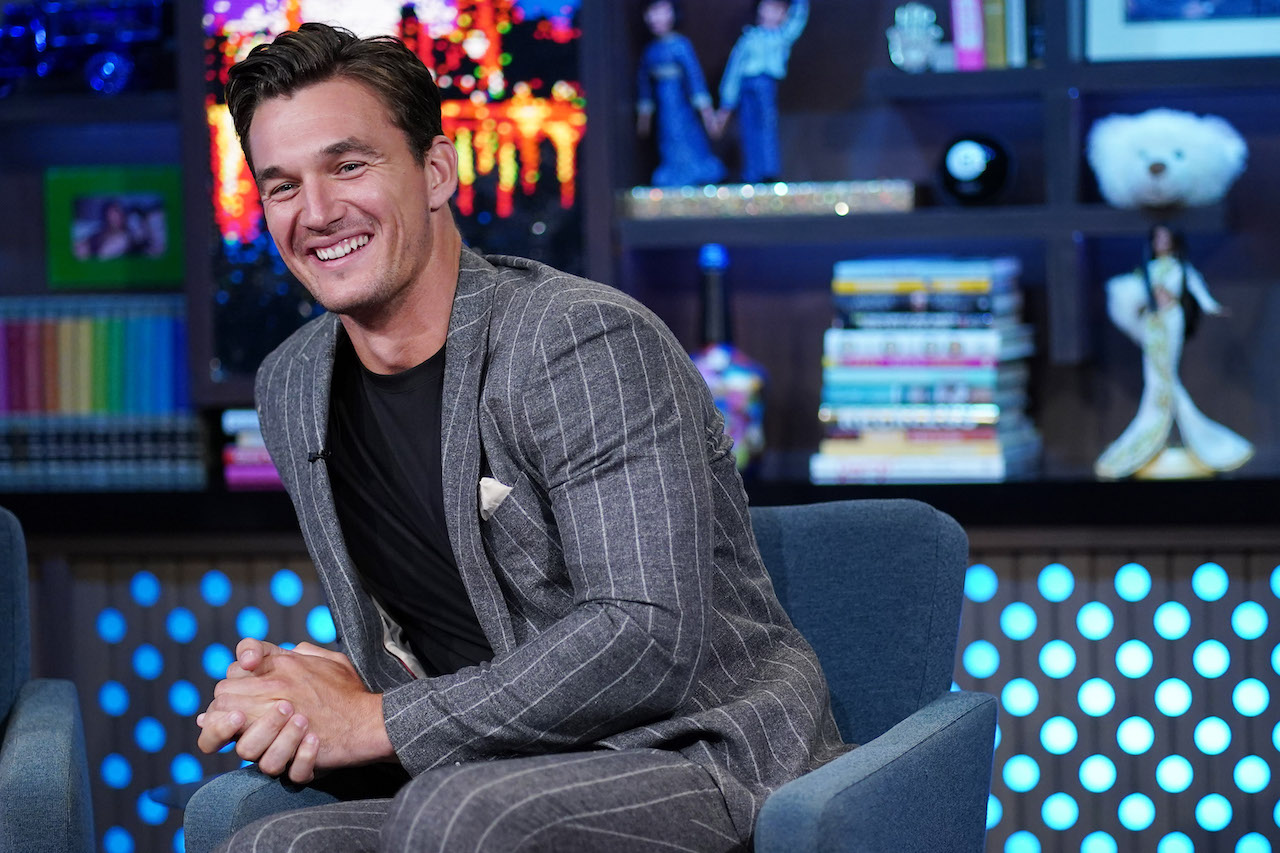 Cameron has experience dating reality stars. Some fans think that would make him perfect for Kardashian West. But what does he think?
"You know, I think, I think Kim's doing all right without me," Cameron told Page Six. He also answered if he would try to pursue anything with her.
"No, no," he answered. "I'm not worried about dating anybody right now." Cameron wasn't shy to compliment her on her performance on the show. He claimed she was "hilarious all night" and "easy to work with." 
Kardashian West and Kanye West are divorcing. She referenced this in her monologue. "I mean, I married the best rapper of all time," she said. "Not only that, he's the richest Black man in America, a talented, legit genius, who gave me four incredible kids. So when I divorced him, you have to know it came down to just one thing: his personality. I know it sounds mean, but people keep telling me that comedy comes from truth. And if there's one thing that I always strive to be, it's genuine."
Who has Tyler Cameron dated?
Cameron dated Gigi Hadid shortly after The Bachelorette. He more recently dated model Camila Kendra but they broke up in August, according to Us Weekly. They dated for eight months.
"Things were going well until they weren't," a source claimed. "Friends were surprised things ended so quickly."
He previously claimed he was in love with her on Watch What Happens Live With Andy Cohen. Cameron recently released his memoir, You Deserve Better. In it, he talks about his relationships with Hadid and Brown.