Tyler Florence Adds 1 Ingredient to Get 'Licking the Bowl Clean' Oatmeal
It's already been established chefs cook oatmeal differently. Some go the simple route by just adding water and a dash of salt (Barefoot Contessa Ina Garten). Others toss in brown sugar, half-and-half, or fancy toppings reminiscent of creme brulee (Pioneer Woman Ree Drummond). When it comes to the classic breakfast dish Food Network star Tyler Florence has a few of his own tricks.
Tyler Florence puts apple juice in his oatmeal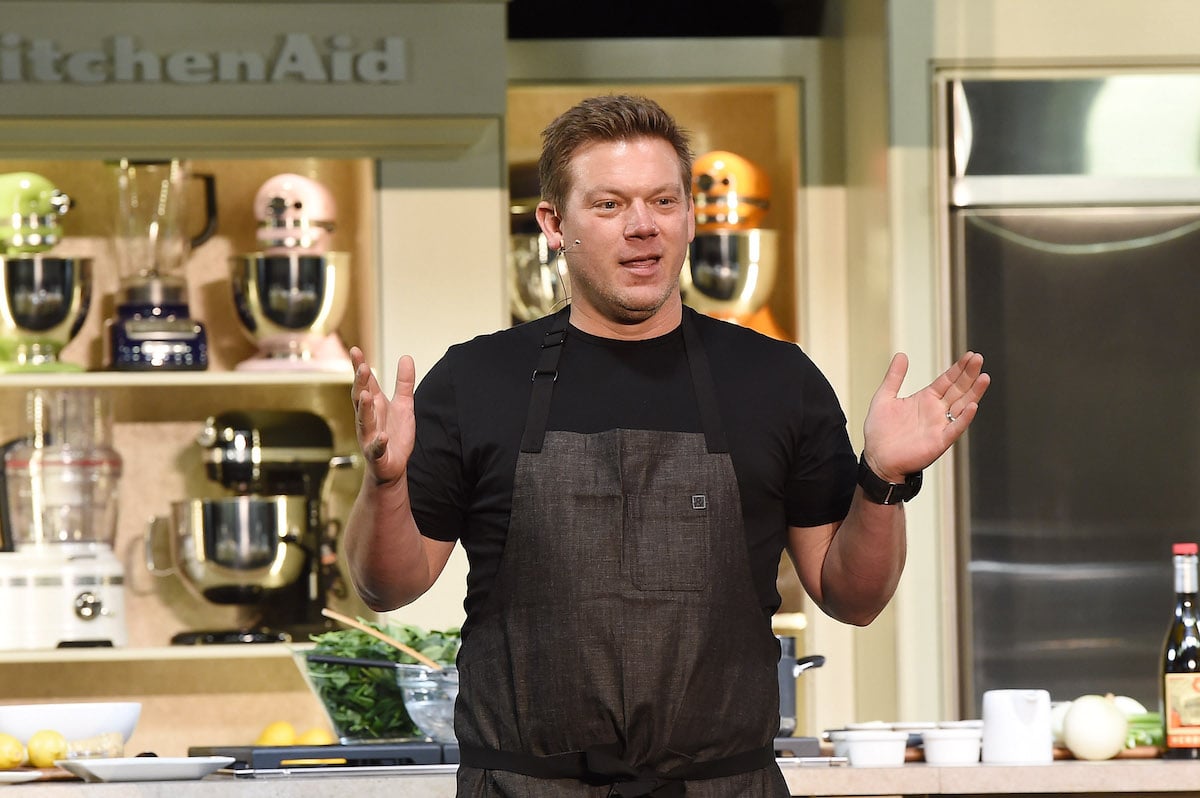 RELATED: Ina Garten's Granola Bars Are the Perfect Make-Ahead Breakfast
Forget using milk or water to whip up a bowl of oatmeal. Florence takes it in another direction. He uses apple juice, according to Oprah.com. 
Think of it as an easy way to infuse the oats with a lot of apple flavor in a hurry. But how much apple juice does Florence suggest using? He uses a 2:1 ratio. Two cups of apple juice — he opts for the unsweetened variety — to every one cup of quick-cooking oats.
'The Great Food Truck Race' host adds applesauce for a 'creamy effect'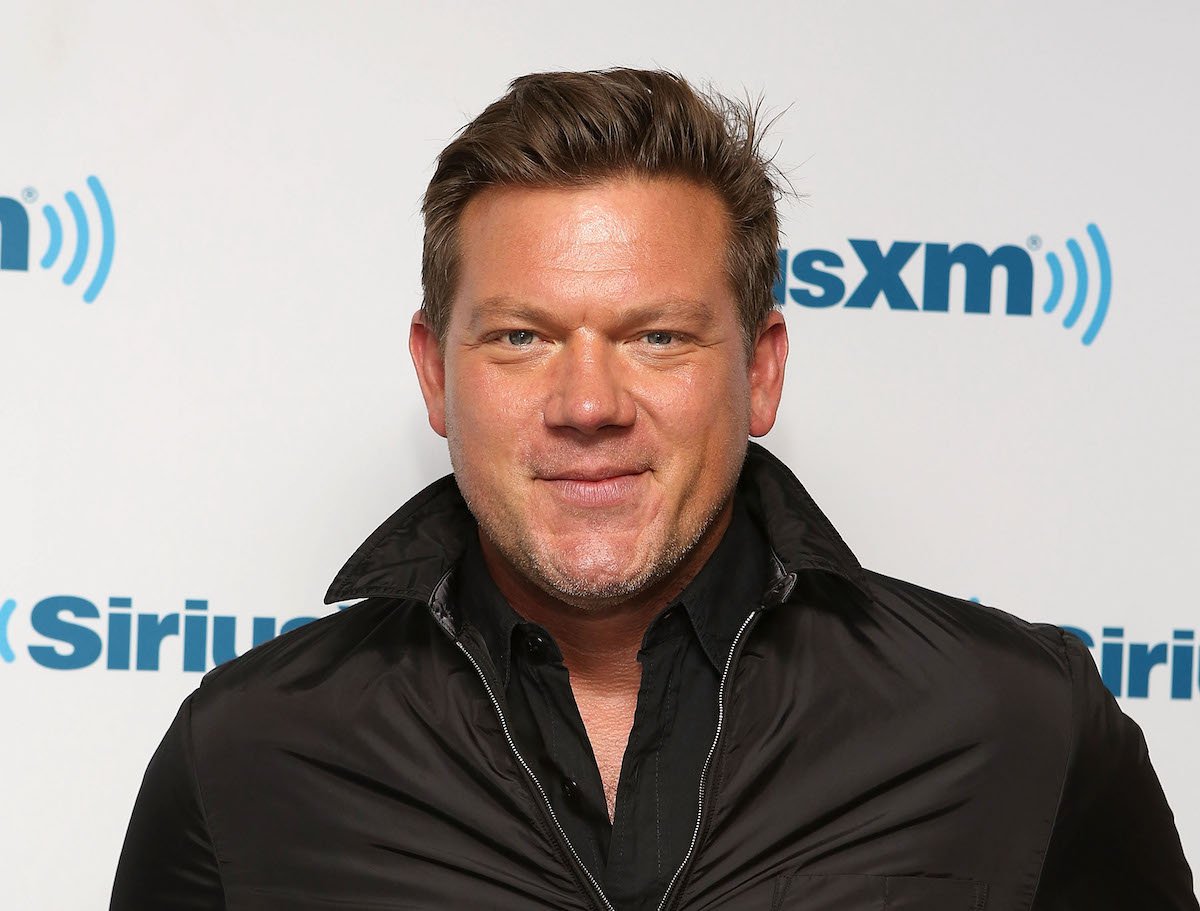 RELATED: Ina Garten: A Disastrous Brunch Put the Barefoot Contessa off Party Hosting for a Year
Florence made meals for a mother and her three daughters as part of an Oprah.com feature in March 2009. Titled Cooking Healthy for Less the cookbook author shared some cooking tips and recipes, one of them being a recipe for oatmeal. 
The chef, who was hosting Tyler Florence's Real Kitchen at the time, shared that he likes to amp up the flavor of oatmeal even more by adding applesauce.
"We made a really delicious oatmeal cooked in apple juice, and then we topped it off with toasted coconut" and "fresh blueberries," he said.
The final touch was a dollop of applesauce. 
"We put a little spoon of applesauce right on top so you get that creamy effect," Florence explained. 
The oatmeal turned out to be a hit with the kids. "The girls were licking the bowl clean," he said. 
The Food Network star's Perfect Oatmeal is ready in under 10 minutes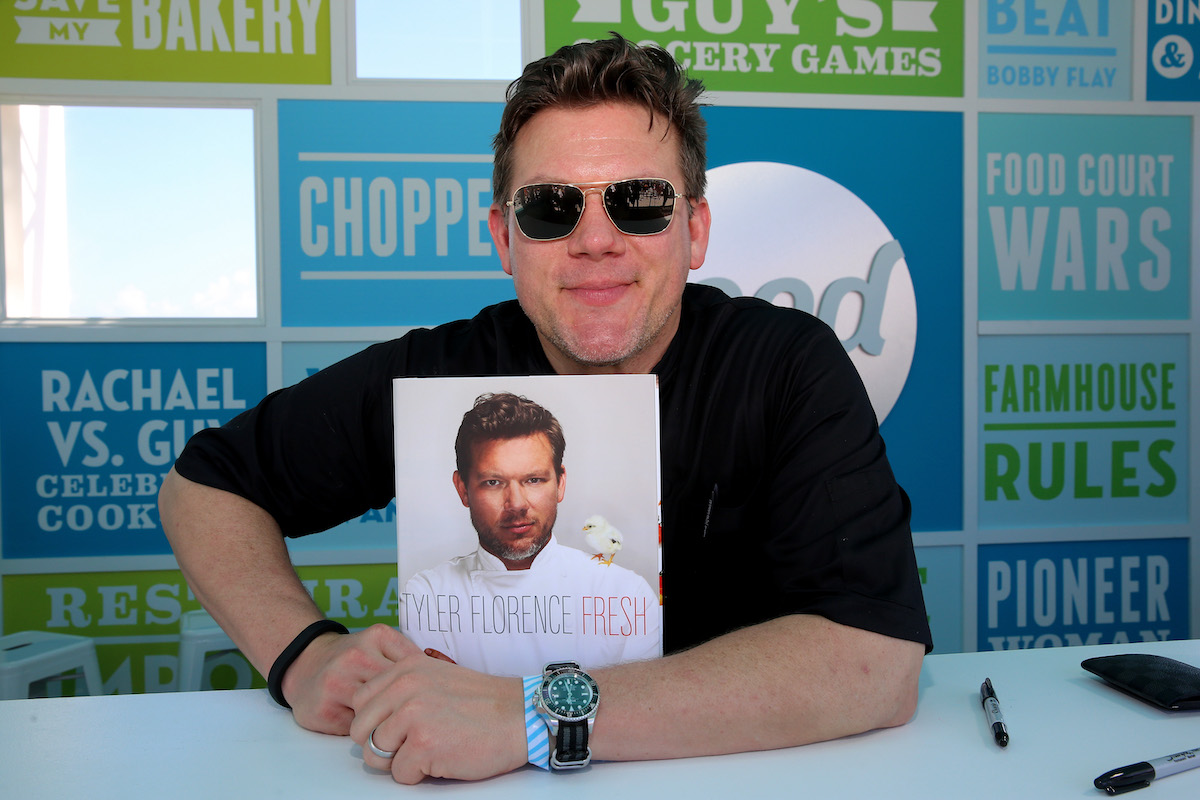 RELATED: Ina Garten's Challah French Toast Is an Easy Barefoot Contessa Breakfast
Florence shared his recipe for The Perfect Oatmeal with the site as part of a seven-day meal plan. Like most oatmeal recipes it errs on the simple side. 
It starts with Florence cooking the oatmeal in apple juice. Remember it's the liquid he uses instead of the more traditional water or milk. After about seven minutes the oats should be cooked. After dividing up the applesauce into bowls he adds applesauce, cinnamon, and butter. Finally, fruit and toasted coconut flakes go on top.
Is it the perfect bowl of oatmeal? Judging by the recipe name Florence seems to think so. His oatmeal is packed with lots of apple flavor thanks to the apple juice and applesauce. And as The Great Food Truck Race host said, the applesauce also adds some creaminess to the dish. Lastly, the fruit and coconut toppings offer more sweetness.