Tyler Florence's Shrimp Scampi Is an Easy Weeknight Dinner
Almost every Food Network chef has their own shrimp scampi recipe including Tyler Florence. The restauranteur and TV host's own Shrimp Scampi with Linguine is very popular on the Food Network's website and it's simple and easy to make. 
Tyler Florence's Shrimp Scampi with Linguini is ready in 40 minutes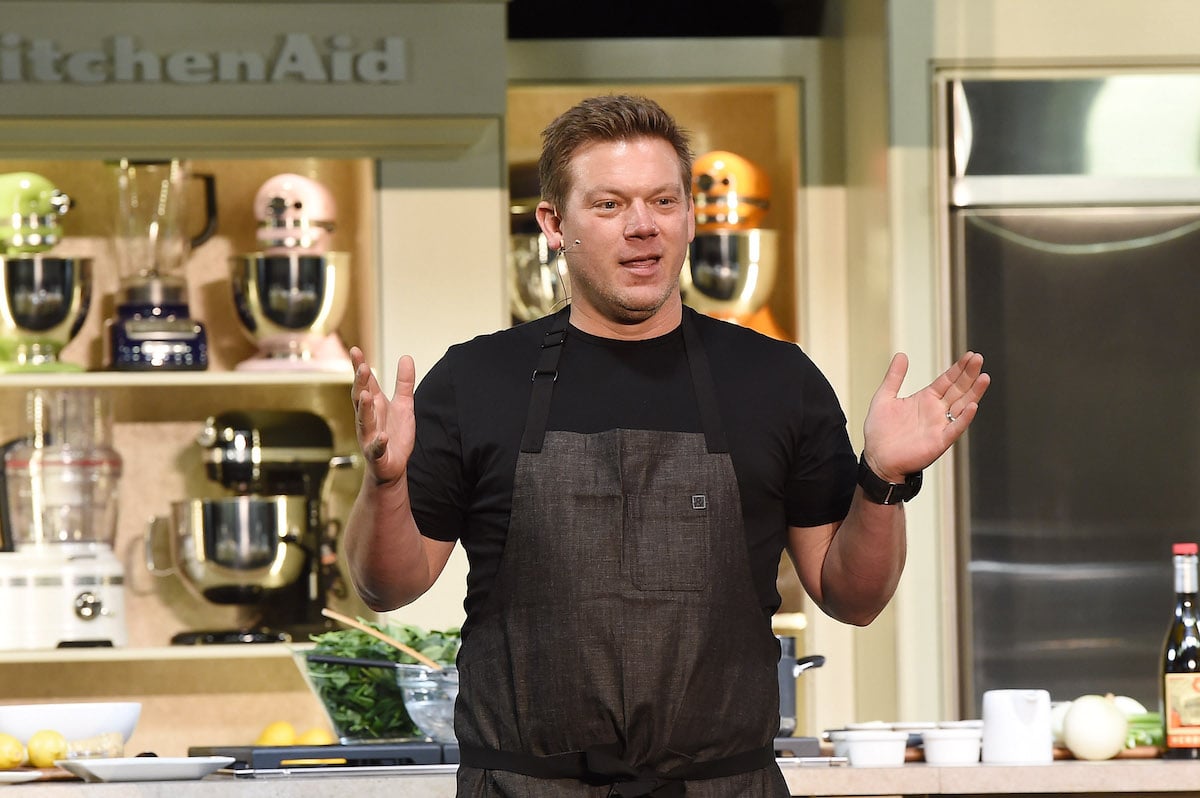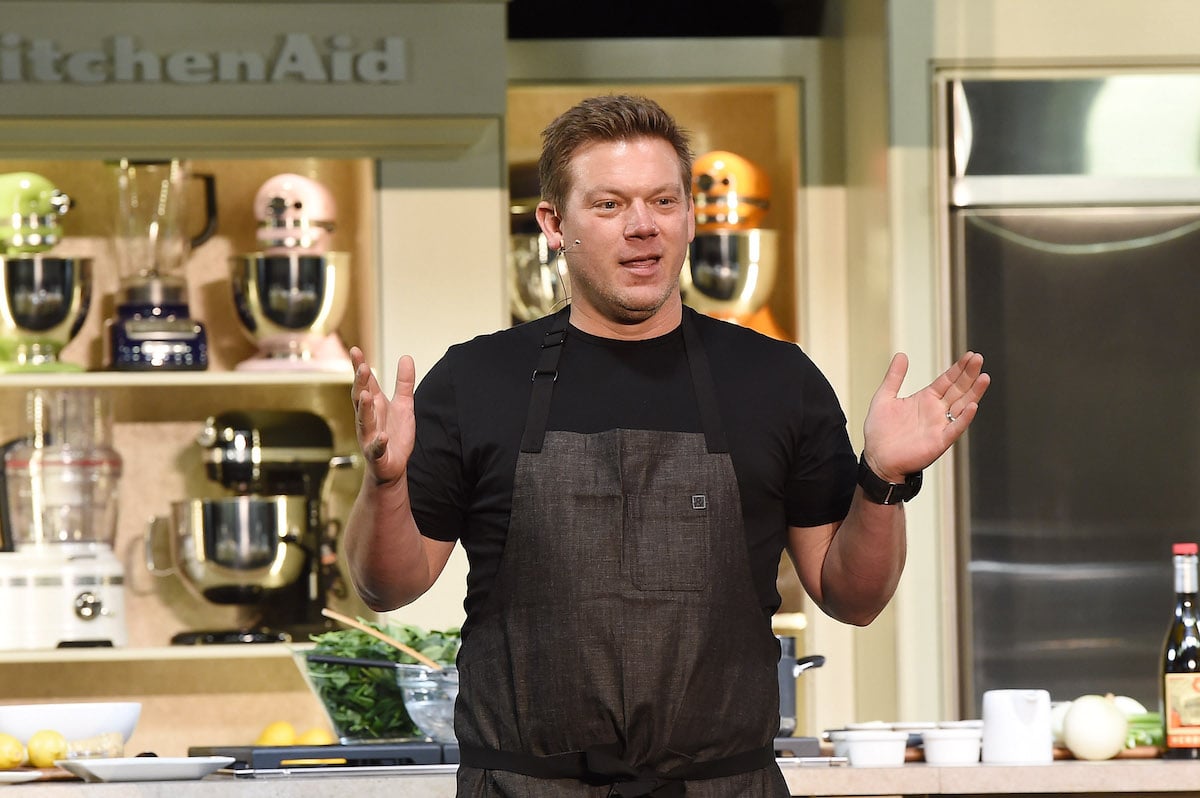 Florence's own take on the classic Italian dish takes less than an hour to make. According to his recipe instructions on Food Network's website, 15 minutes is dedicated to prep while another 25 is budgeted for cooking time. That means Florence's shrimp scampi can be on the table in as little as 40 minutes. 
Pro tip: Get a pot of water heating on the stove before proceeding with the rest of the recipe. That way the water will be boiling, or close to it, by the time the shrimp and the rest of the ingredients have been prepped. 
The pasta dish is 1 of the Food Network star's most popular recipes
Florence doesn't reinvent the dish here which is likely at least part of the reason why it's so popular. His simple version has all the hallmarks of a classic shrimp scampi. There's al dente linguine, butter, garlic, and perfectly cooked shrimp.
At the time of publication, Florence's Shrimp Scampi With Linguine is one of his most popular recipes on Food Network's website. It ranks in the top 10 for the cookbook author, claiming the no. 7 spot behind his Chicken Marsala recipe and ahead of Dad's Meatloaf with Tomato Relish. The ingredients are straightforward and easy to find. Combine that with Florence's simple instructions and it's a formula for a successful recipe. 
Florence, who originally made the dish on a "Shrimp Ahoy!" episode of his Food 911 cooking show, begins the dish by boiling the linguine. While it cooks he sautées garlic, olive oil, and a handful of other ingredients in a pan. Then he seasons the shrimp with salt and pepper before tossing it in the pan. 
Once the shrimp is cooked Florence sets about adding more flavor to the dish. What better way to do that than with butter? The Great Food Truck Race host melts butter in the same pan before tossing everything together and sprinkling it with fresh herbs. 
Florence's Shrimp Scampi is a 5-star Food Network recipe
Not only is Florence's shrimp scampi one of his most popular recipes on Food Network's website but it also has five stars. Still not sure just how popular it is? The recipe's been reviewed nearly 850 times at the time of publication. 
Some reviewers felt the recipe needed more sauce but most gushed about Florence's recipe, describing it as "elegant and simple" and "flavorful yet simple and light." 
"WOW! This recipe is so simple and so delicious," one person said. "20 minutes and you're eating delicious homemade food!" Another called it "better than our favorite Italian restaurant in town." Other reviews featured descriptors such as "restaurant quality" and "minimal ingredients but MAXIMUM flavor." 
Already made the shrimp scampi? Try some of Florence's favorite foods.