Tyler Florence's 'Super Simple' Hack for the Creamiest Mashed Potatoes
Mashed potatoes are a quintessential Thanksgiving side dish and Tyler Florence's mashed potato hack means they'll be extra creamy and velvety come turkey day. The celebrity chef uses a few simple ingredients to achieve mashed potato perfection.
Cream and butter are must-haves in Tyler Florence's mashed potatoes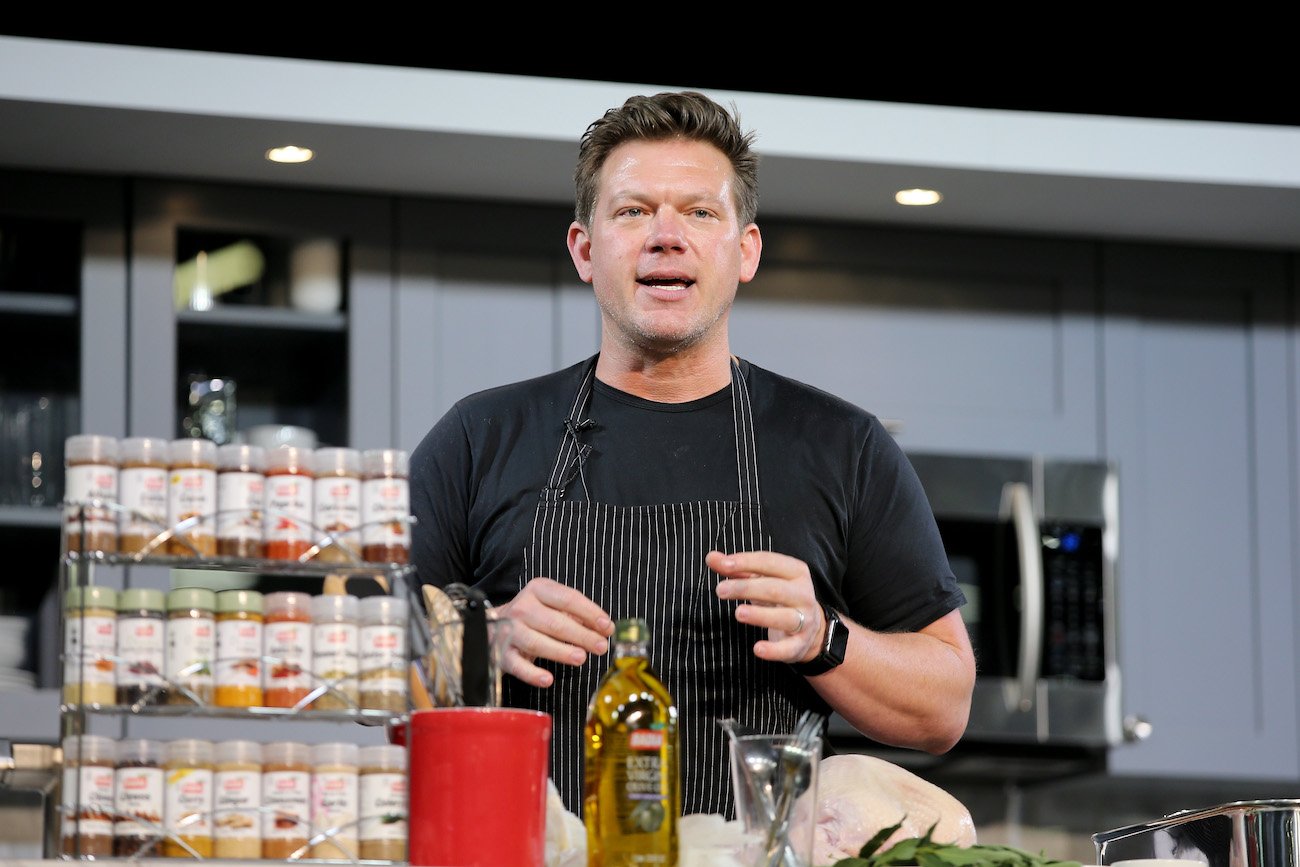 The name says it all. Florence's Velvety Mashed Potatoes are just that. So how does the cookbook author do it? According to his recipe instructions on Food Network's website, the key to what he calls his "super simple" hack is the addition of two ingredients, butter and cream. 
As Florence prepared the potatoes he explained the butter and cream can't just be added to the mashed potatoes straight from the fridge.
"It's very important to not put cold cream and cold butter into mashed potatoes," he said. "It acts with the starch of the potatoes and cools the potatoes down really quickly and actually turns them into wallpaper paste. So you want to make sure everything is nice and hot when it gets folded in."
So to avoid wallpaper paste potatoes, Florence heats up the butter and cream in a pan on the stove. He cuts the butter in chunks because it melts faster and always adds more than he needs. "It's better to have it hot and ready to go than to not have it all," he explained.
The Food Network chef only uses Yukon Gold potatoes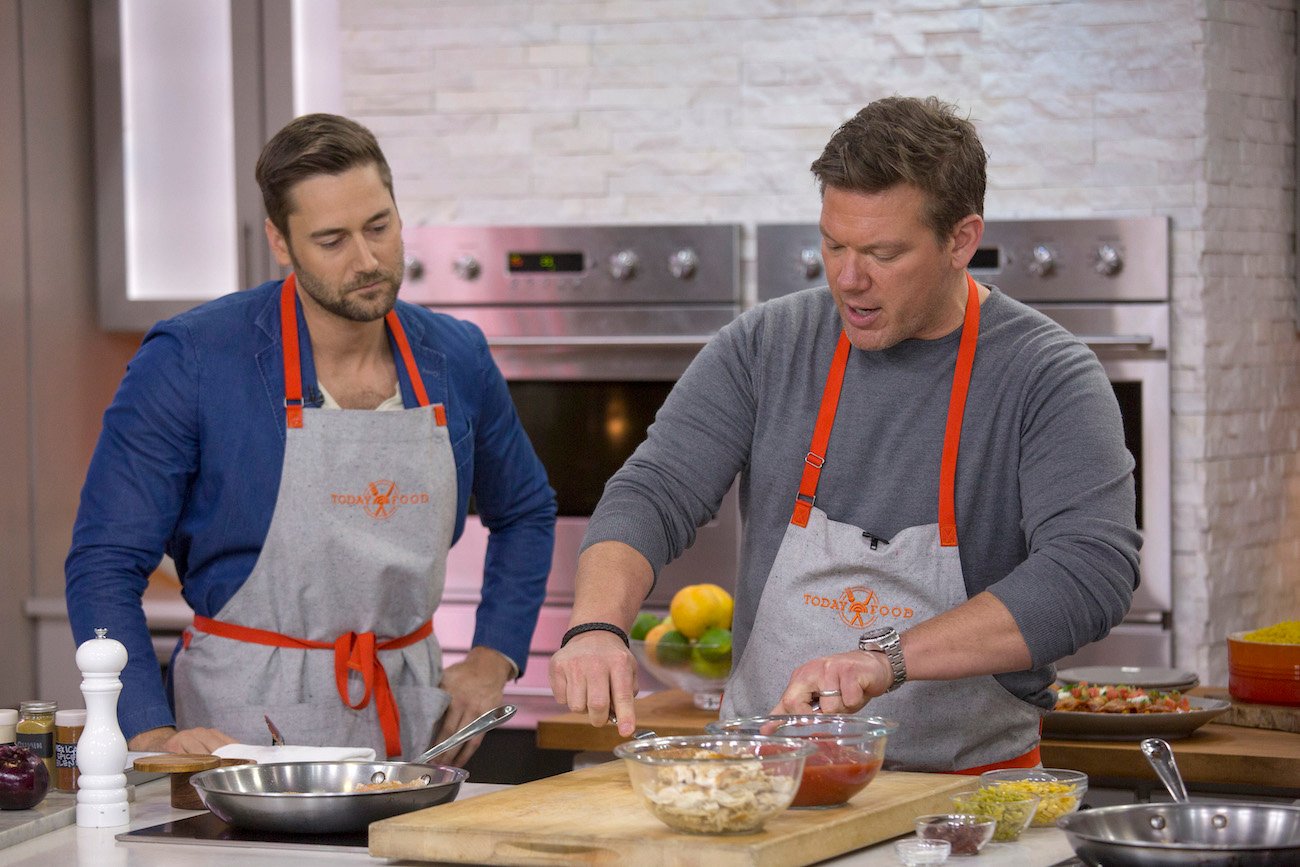 Another one of Florence's mashed potato musts? Using Yukon Gold potatoes. The Food Network star won't use any other variety when it comes to making mashed potatoes.
"When I'm making mashed potatoes there's only one potato that I use and that's a Yukon Gold potato," The Tyler's Ultimate author said before explaining why. "This is the king of all potatoes for a couple different reasons," he said, highlighting their buttery flesh and sweet flavor.
Not only that but they're also not as waxy or starchy as other potatoes. As Florence said, Yukon Gold potatoes make "really fluffy, very delicious mashed potatoes."
Florence has other tips for making perfect mashed potatoes
Mixing warm butter and cream with Yukon Gold potatoes isn't the only way Florence achieves creamy mashed potatoes. Similar to Ina Garten's mashed potato method, he has a few other ways to get perfect mashed potatoes.
Florence advises people to use cold water when boiling the potatoes so they cook evenly. Another important element is that the size of the potatoes. They have to be the same size so they cook evenly.
Then there's the act of mashing the potatoes. Florence doesn't use just any old potato masher. He prefers to use a ricer for "completely lump-free, beautiful mashed potatoes." Finally, his last tip is to slowly add the butter and cream to the potatoes. Poured them in too quickly and all of the sudden the mashed potatoes will have become potato soup.
Follow Florence's mashed potato hack, as well as his tips, and be left with what he calls "really beautiful, fluffy mashed potatoes" that are "absolutely perfect."
RELATED: Tyler Florence Adds 1 Ingredient to Get 'Licking the Bowl Clean' Oatmeal