Tyler Hoechlin's Gut Instinct Told Him Zack Snyder's Superman Wasn't Right for Him During 'Man of Steel' Audition
Tyler Hoechlin has received a lot of praise for his portrayal as the Man of Steel. The new Superman, who started off wanting to be a baseball player instead of an actor, has succeeded many fans' expectations. And now some of Hoechlin's most outspoken skeptics are fully onboard with Hoechlin's Superman for the long run.
But as some may or may not know, Hoechlin first auditioned for Zack Snyder's Superman for Snyder's Man of Steel. But the actor's instincts were telling him there was something off about Snyder's Superman when it came to Hoechlin's interpretation.
Tyler Hoechlin originally didn't want to play Superman full time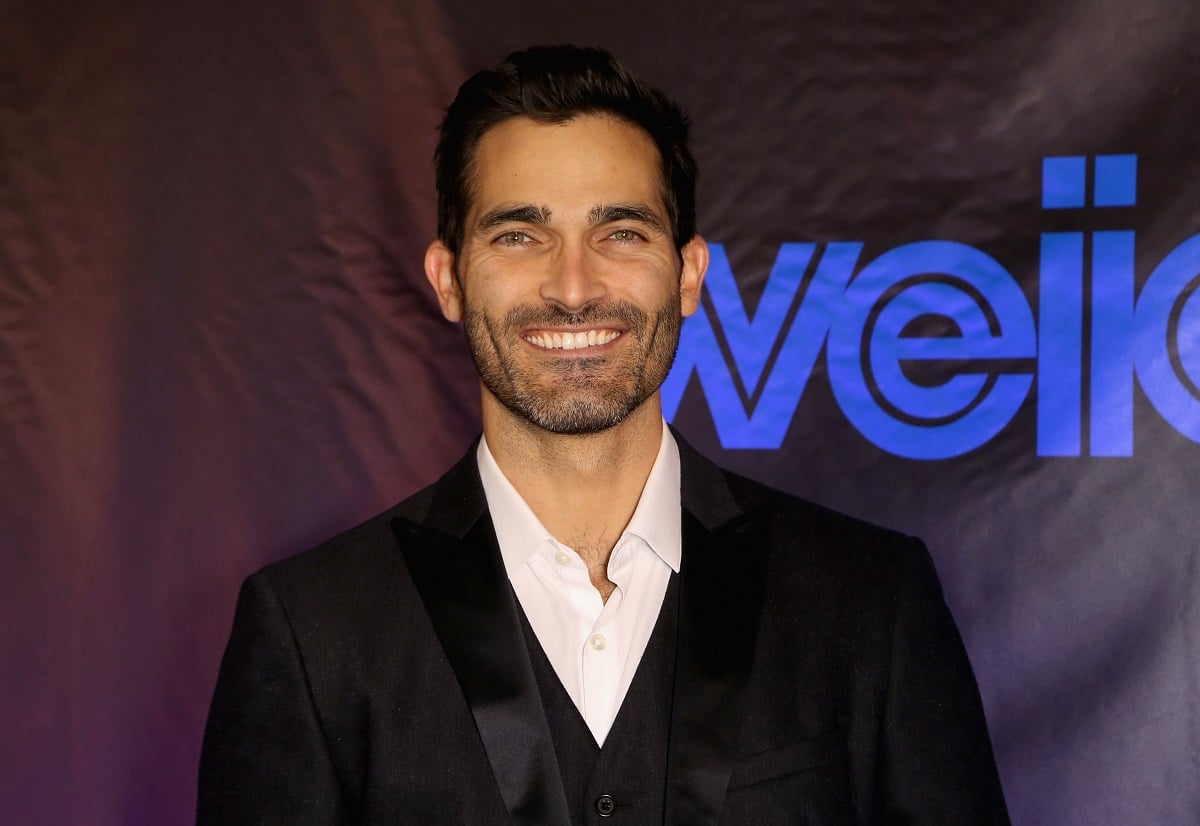 When Hoechlin first put on Superman's costume, he didn't think it was going to be a full-time performance. But he was fine with that. Having first been cast as Superman in the Supergirl TV series, Hoechlin thought the schedule gave him enough flexibility to expand his acting opportunities.
"Honestly, I was at a point in my life and my career where I didn't want to commit to something that was a full-time thing on a show," Hoechlin said to Den of Geek. "I had just left Teen Wolf and was enjoying the opportunity to try different things and move around a little bit. So it felt perfect."
At the time, Superman was just a role for Hoechlin to check off the list. But over time, he began to appreciate the character more.
"I liked what Supergirl was representing at the time and what it continues to represent," Hoechlin said of the show. "I really loved that the show was just shamelessly optimistic and hopeful."
Tyler Hoechlin auditioned for Zack Snyder's 'Man of Steel'
Way before Superman & Lois was even a thing, Hoechlin auditioned for Zack Snyder's Man of Steel. While he was auditioning, however, his gut instincts were telling him his take on Superman was at odds with Snyder's. Still, Hoechlin ignored his instincts and gave the audition his all.
"I remember that audition more than almost any other and not because of the audition, not because of who the character was or anything like that," Hoechlin said according to Den of Geek. "I remember getting those sides, and because of who the character was, I went into looking at those scenes with an idea of what it was either supposed to be or should feel like. And I remember looking at the pages and going, 'my gut instinct is telling me something completely different than what I think they're looking for.'"
The part eventually went to Cavill, but Hoechlin has no regrets for how things turned out.
"I'd so much rather go in and not get a job for doing it the way that I felt instinctually I really wanted to play it than to go in and get that job," Hoechlin said. "Because if you go into an audition and you're just doing what you think they want to see and you get that job, well, that's great. But now you're going to spend, what, the next five months on set every single day going, 'Well, what do they want to see today? What do they want to see tomorrow?'"
Tyler Hoechlin on replacing Henry Cavill as Superman
The praise Hoechlin has gotten for Superman has been extremely positive. On the other hand, Henry Cavill has received his fair share of praise himself as Krypton's last son. So much so that fans still clamor for his return even after he's hung up the cape. The difference between Hoechlin and Cavill's Superman, however, all centers around the stories they're in.
Hoechin's Superman & Lois TV series is a smaller show on the CW, but its impact has been massive. There seem to be more viewers that like the show than dislike it, commending the series' lighter approach to Superman, but with emotional and layered storytelling. On the other hand, Cavill's Superman has been featured in Snyder's divisive DCEU that has faced a fair amount of controversy.
Cavill has since moved on from the character to focus on his new series, The Witcher. Meanwhile, Hoechlin seems to have picked up where Cavill left off and has won the hearts of many. In fact, a portion of Hoechlin's fanbase believes his Superman is worthy of the big screen.
When fans told Hoechlin their desire to see him in a Superman film, the Fifty Shades Darker actor was honored.
"That's very flattering, very flattering," he said according to Comicbook.com. "I appreciate the support."
Hoechlin wasn't sure about joining the movie's DCEU and replacing Cavill, but he didn't rule it out.
"Who knows? You never know. You never know what's gonna happen in this crazy world," Hoechlin said.
RELATED: Is Tyler Hoechlin The Smallest Actor to Ever Play Superman?