Tyler Perry Addresses Criticism for Wearing Dresses as Madea Character
Tyler Perry began his career as an actor and writer in the early '90s when he started putting on plays in Atlanta. But his rise to fame truly came when he created and took on the role of Madea, a gun-toting, no-nonsense-having grandma with a soft spot for her family.
Madea was introduced to national audiences in 2005's The Diary of a Mad Black Woman and has since appeared in more than a dozen films. Although she is a fan favorite, critics have long taken aim at Perry over the role, arguing that he fuels the idea that Black men need to wear dresses to be successful.
Perry spoke out about this criticism in a recent interview, which we've summarized below.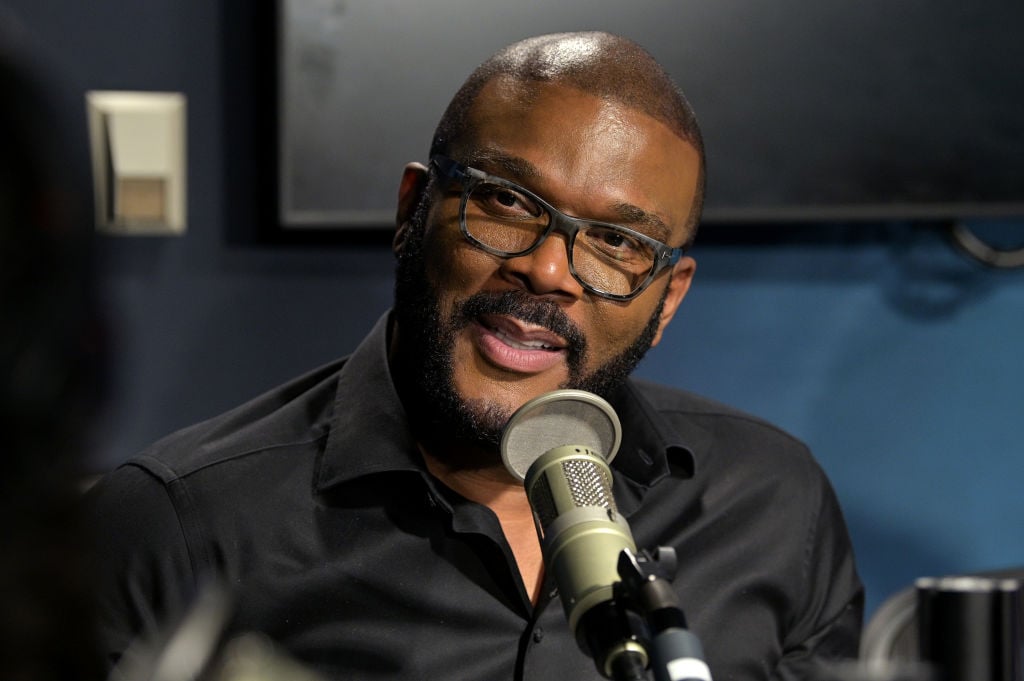 Tyler Perry weighs in on the criticism he's received for his Madea role
Perry opened up in a March 20 appearance on T.I.'s ExpediTIously podcast. Kicking off the conversation, T.I. asked Perry to weigh in on claims made by Dave Chappelle and other industry figures that Black men often have to don a dress to achieve success.
"Chappelle is one of the most brilliant people I have ever seen in my life. Not just in comedy but the man is smart. A heavy, brilliant thinker. So, if that's the case in Hollywood, then that's the case. But that's not my case," Perry said around the 20:00 mark before pointing out that it was totally his decision to wear a dress.
"Nobody owned that dress but me," he continued. "A $2 billion franchise, nobody told me to put it on, nobody makes me put it on. It was all on stage. Black man owned the whole show, it was my choice."
"So when I got to Hollywood and wanted to do 'Diary of A Mad Black Woman', it was my choice. And 19 movies since then, it's been my choice," Perry added.
More of Tyler Perry's interview with T.I.
Perry went on to tell T.I. that it's not a really big deal; it's just a costume to him.
"I'm not a man that enjoys wearing a dress. For me, as an actor, it's a costume. If somebody goes to Walmart to work, they put on their uniform. For me, that's putting on a uniform, going out making people laugh, lifting them up, encouraging them … Some people might not like the way the message got there, but for me, it's important that the message landed and helped somebody."
When T.I. asked Perry to consider the possibility of an agenda to emasculate black men, Perry doubled down on his position.
"I'm acting," he declared.
But for what it's worth, Perry announced in October 2018 that he planned on retiring Madea, citing his growing age. So critics won't be seeing her much anyways.
Tyler Perry has faced a lot of criticism in recent months
Aside from the aforementioned backlash, Perry has found himself in the center of many controversies in recent months.
He faced criticism in January after revealing that he's the sole writer of many of his shows — and again the same month following the release of his Netflix film A Fall from Grace, which has a number of editing mistakes.
But Perry has taken the negativity in stride and has continued to do his own thing. Read more about him here.