Tyler Perry Claps Back to Negative Tweets About 'Sistas'
Tyler Perry is nothing short of a mogul. The multi-hyphenate creative had become a billionaire by bringing a myriad of stories to the stage, small screen, and big screen. Boasting his own production studio, Perry is able to do all of his productions in-house. Shows like Sistas and films starring his most famous character, Madea, have become staples in his repertoire. He has also been praised for highlighting Black stories.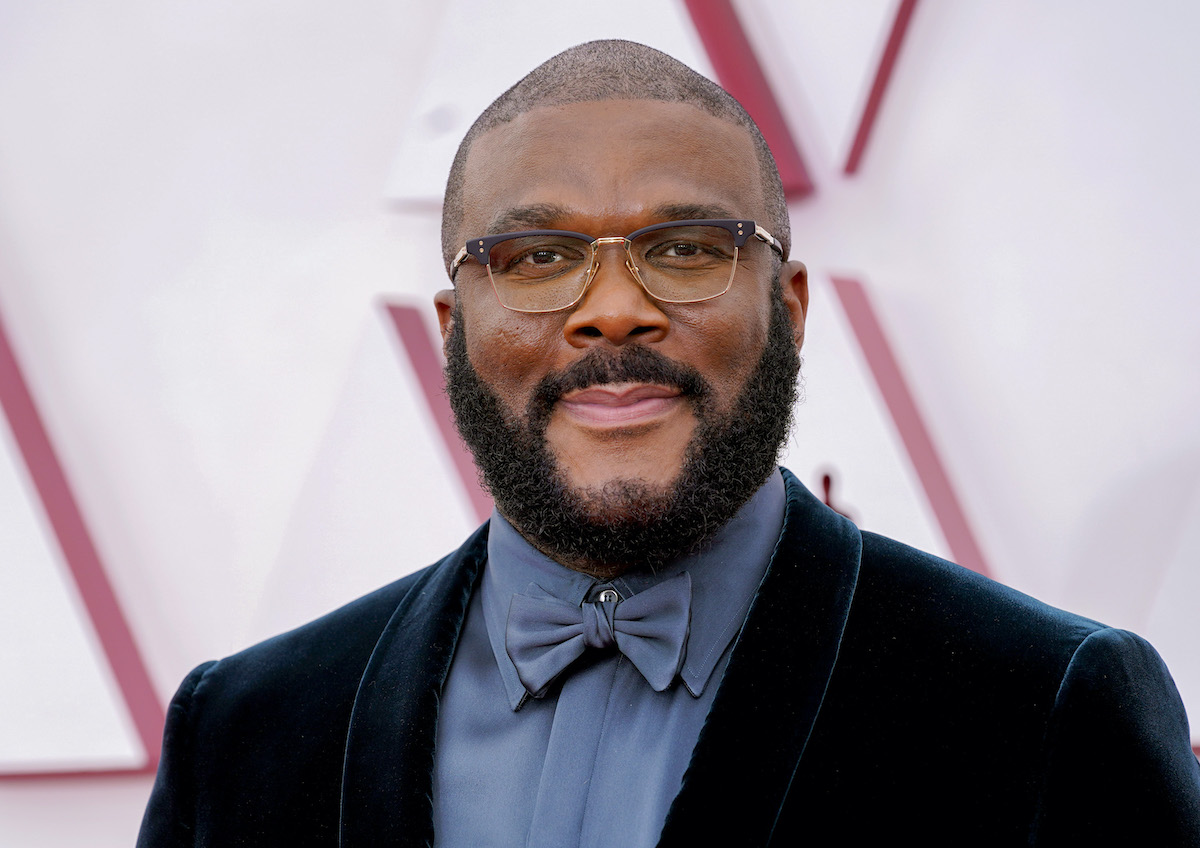 But with great success comes great criticism and Perry is certainly not lacking critiques. The production powerhouse has been accused of telling stories with stereotypical characters that play into harmful tropes. Furthermore, fans have poked holes in the plots of his films. His film Acrimony, in particular, has been highlighted as one with a confusing climax. 
Tyler Perry has faced criticism for his moves and TV shows
Of course, Perry is more than just an actor and a producer. He is a writer also. The billionaire serves as the sole writer on Sistas and The Oval in addition to writing and directing them. Critics have taken issue with that as well, sharing that Perry could create more robust stories if he chose to employ other writers for his shows. 
Recently, Perry has been getting called out on Twitter because of some of the hairstyles displayed on his TV shows. Fans and critics alike have demanded to know why there seems to be so many awry wigs and weaves in his productions. Now, the A Fall From Grace director is setting the record straight once and for all. 
The 'Sistas' creator claps back to criticisms about hair 
"I want all of y'all to stop talking about hair to me, please," Perry stated in an interview with TV Line. "I swear to you, these are the things I can do: I can run a company, I can build a house, I can go on stage. I do all of this stuff. I know what I do. I don't know how to do hair. I don't know nothing about it." 
Continuing on, Perry shared that he employs people to ensure that the hairstyles on his show are appropriate. "I hire people to do hair," he stated. "Pay them $65 an hour. You heard that right. $65 an hour. They work 10 to 12 hours a day to make sure the hair is right. That's their job, so I'm paying them to do their job and they're doing that. They're doing a great job. Sometimes, things slip because I move a little fast, but they get it done. Stop asking me about some d— hair. Go talk to somebody that's got a hot curler. Like I'm walking around with a d— hot curler."
Perry's net worth proves that the critiques aren't stopping his success 
It's certainly interesting that Perry referenced how fast he moves as he has been criticized for the pacing of his productions as well. Acrimony, for example, was shot at warp speed and completed filming in only eight days. Some critics argue that had Perry taken more time to make the film, he would have noticed some of its gaping plotholes.
While Perry may receive a lot of criticism and we'll likely never know how Melinda got back on the boat, clearly the mogul's way of doing things works for him. Perry has entertained millions with his work and it doesn't look like some bad wigs are going to stop the billionaire from getting his bag.