Tyler Perry Gives Update on 'Sister Act 3' Starring Whoopi Goldberg
Tyler Perry is typically the writer, director, producer, and sometimes star of his projects. But nowadays, Perry is lending his name to help others, including 'Sister Act 3' starring Whoopi Goldberg.
Tyler Perry is part of the highly anticipated final Sister Act film. The movie will star Whoopi Goldberg, though many details regarding the plot have yet been released. But Perry promises the movie is worth the wait and Goldberg is leading the way on the set.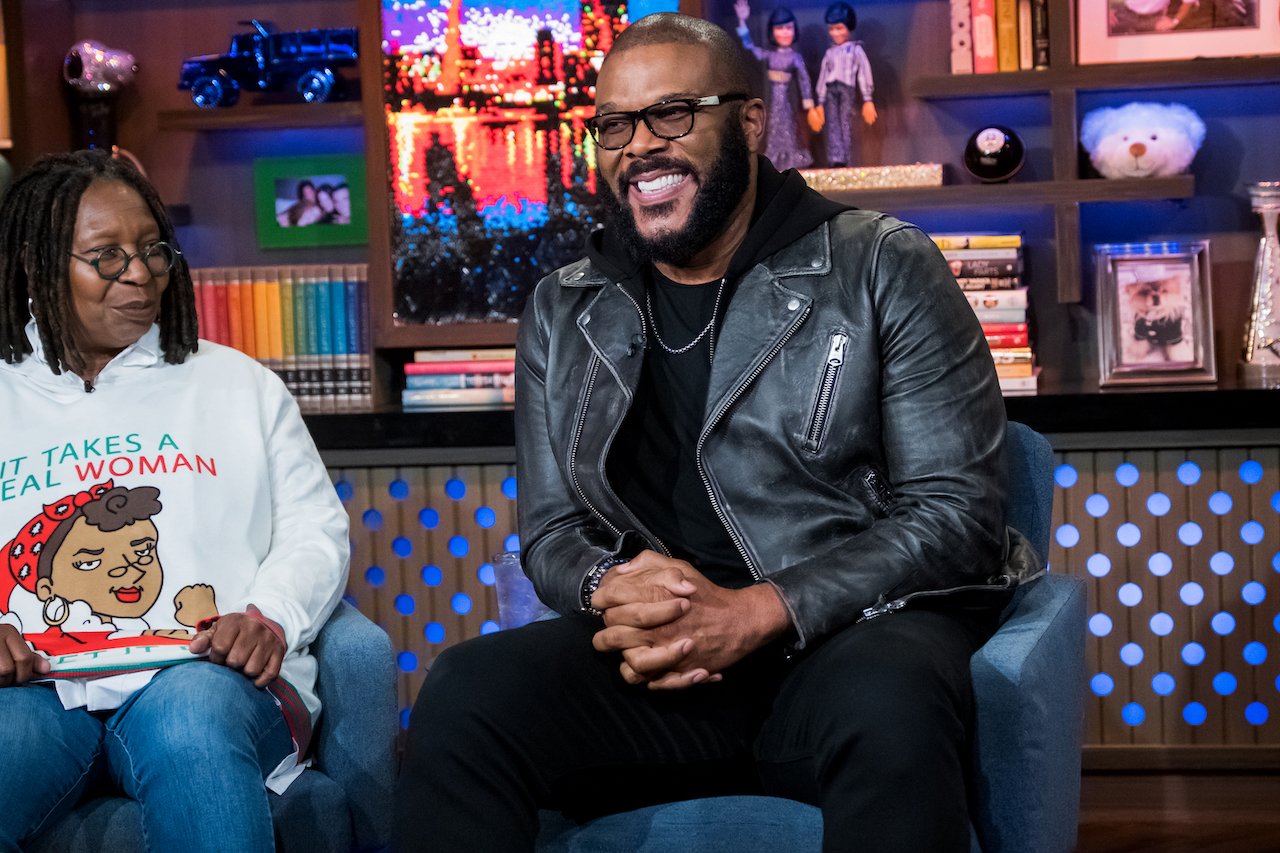 Tyler Perry says Whoopi Goldberg is heavily involved in 'Sister Act 3'
Perry couldn't be more excited about the highly anticipated third film of the successful franchise. But despite his involvement, he says Goldberg is the true boss.
"It's more Whoopi than anything. I wanted it to be the experience that I had watching both of them," Perry said of the first two films in an interview with Entertainment Tonight. "I want everybody who watches it to feel that way coming out of the theater, to feel that sense of good in life. And as far as Whoopi goes too, because I just want to make sure that she was honoring Dolores and honoring the ladies and the nuns, and what they had done before, so, I'm pretty excited about the script. It's going to be really, really phenomenal."
Perry insists his contribution is minimal but he's confident it will be well received by fans. "The script is being written, and I am the producer on it–not directing," he added. "We brought on an incredible director [Tim Federle] and Whoopi's really excited. I think that this is just what the country needs. We need that feel-good moment in the movies where you go, 'Oh my God, I left there singing.' That's my hope."
'Sister Act 3' is a Disney+ project
Disney announced that the third installment of Sister Act was in development in 2020. The original film was released in 1992, with a sequel released a year later. Before official confirmation of the third film, Goldberg hinted that it was in the works. "For a long time they kept saying no-one wanted to see it, and then quite recently it turns out that that may not be true," Goldberg told James Corden at the time.
She continued: "People might want to see it. So we're working diligently to figure out how to get the gang together," she added. "Listen — bad singing, great singing. OK singing and then nuns. What's better than that?"
Prior to the third film being announced, Goldberg was set to reprise her role in the London broadway version of the show. The show went on hiatus due to the coronavirus (COVID-19) pandemic.
Whoopi Goldberg and Tyler Perry worked together before
This isn't the first time Perry and Goldberg are working together. She starred in Perry's dramatic 2010 film adaptation of For Colored Girls. The film is based on the 1976 award-winning book of poetry by Ntozake Shange. It was also adapted for the stage. His film was not well received by critics, or by fans of the poetry. 
Goldberg also starred alongside Tika Sumpter and Tiffany Haddish in Perry's 2018 comedy film  Nobody's Fool. The film made a little over $33 million at the box office.