Is Tyler Perry Done Writing and Directing All of His Movies and Shows?
Media mogul Tyler Perry has one of the greatest rags to riches stories that we've ever heard. Once homeless, Perry began making his mark in local theater circuits bringing his storylines and his infamous character, Madea, to life. Since then Perry has written and directed dozens of movies, plays, and TV shows.
Since he's the writer, producer, and director on most, if not all of his projects, he's had the tall task of coming up with everything down to the most intricate detail in his scripts. However, Perry has been greatly criticized for the quality of his work.
Now it appears that he might be done doing everything by himself.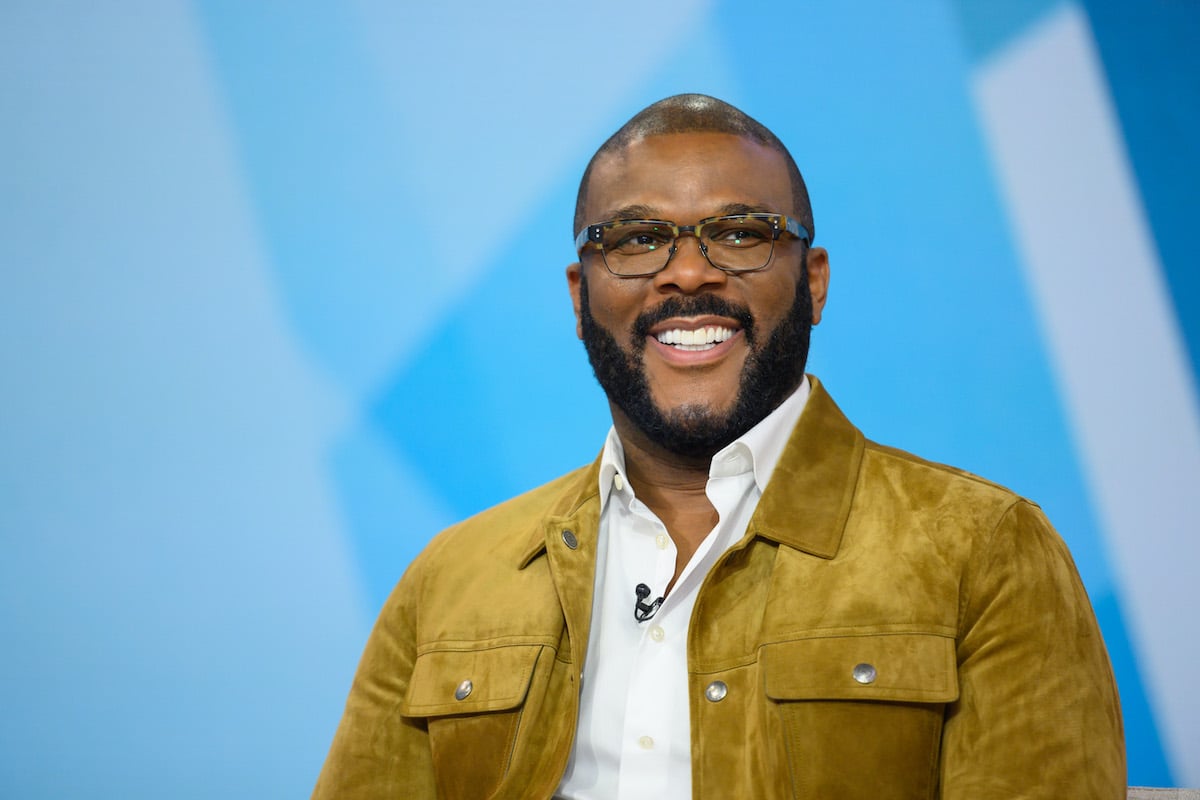 Tyler Perry has been criticized for being the only writer of his shows
From House of Payne to Acrimony, Perry has written nearly every film and TV show he's put out in the last 15 years. He's also directed the majority of his projects. Earlier this year, he boasted about his work ethic.
"So I don't know if you know this, but all shows on television have a writer's room," he shared on Instagram. "And, most of the time, there are ten people or 12 or whatever that write on these television shows. Well, I have no writer's room. Nobody writes any of my work. I write it all. Why am I telling you this? I wrote all of these scripts by myself in 2019. Work ethic!"
While some fans love Perry's work, others have lambasted the quality. "He's consistently writing stories where Black women are punished for their sexuality and ambition and told it's their fault," one person shared. Another added, "Cute flex. But what this really confirms is that he's unequivocally responsible for what many perceive as poorly written, problematic, and colorist narratives centering Black women. Hate to see it!"
Tyler Perry is massively successful
As the first Black person to own his own studio and with such massive success, Perry has remained unbothered when it comes to the criticism about him.
"When I hear that kind of stuff, I'm thinking, 'Are y'all looking at the ratings? Do you understand that the audience is in love with this?'" he said to Variety. "Because if you're complaining about my writing, you're not the audience. My audience loves the way that it's done and the way the stories are told. And from the beginning, it's always been about being true to them."
Still, it looks like the newly minted billionaire is about to change things up.
Tyler Perry might be done writing and directing all of his movies and shows
Though Perry has had writers in the past, he's spoken about some issues he's had with unions and rewrites. Now, amid criticism as he continues to expand, it looks like Perry is paving the way for new voices and visions.
"Tyler has solidified his place in the industry; his brand is amazing, and we'll continue to grow that," Michelle Sneed, Tyler Perry Studios' president of production and development told Variety. "Then on the other side, we're working on promoting, providing a platform, and advocating for this new talent, both in front of and behind the camera."