Tyler Perry Is Being Dragged After Revealing He's the Sole Writer of All of His Shows
Tyler Perry is a true go-getter. He battled through persistent poverty and a rough childhood to become one of the most successful stars in history. After finding success with his Madea movies, Perry transitioned into television. He created and continues to write for a host of shows on networks such as OWN and BET — all by himself.
Yep, Perry revealed on Jan. 6 that he doesn't have a writer's room. And while that may seem immensely impressive, some people are extremely alarmed. After Perry made the revelation, critics flocked to social media and dragged the mogul, saying that if he sought input from others, his work would be a lot better.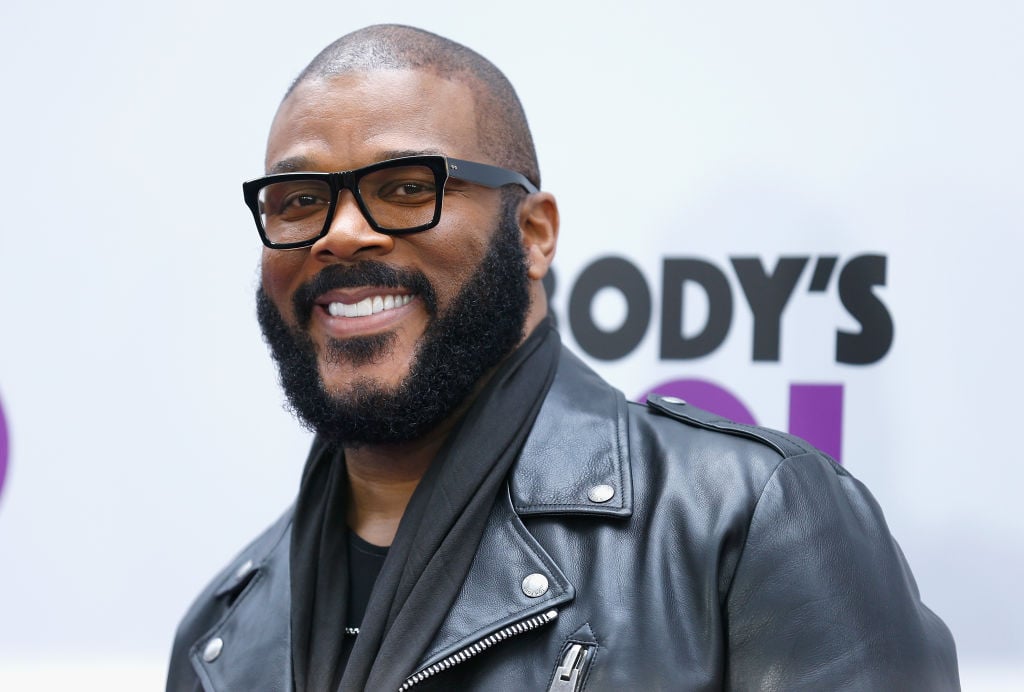 Tyler Perry opened up on social media
On Jan. 6, Perry shared a video to his Instagram and Twitter page in which he showed off scripts for many of his shows, including House of Payne, The Haves and the Have Nots, The Oval, and Sistas.
In the clip, Perry explained that he's the sole writer for all of his projects.
"So I don't know if you know this, but all shows on television have a writer's room. And, most of the time, there are ten people or 12 or whatever that write on these television shows. Well, I have no writer's room. Nobody writes any of my work. I write it all. Why am I telling you this? I wrote all of these scripts by myself in 2019. Work ethic!"
There's no denying that his work ethic deserves some celebration. But this one is really throwing people off.
Social media reacts to Tyler Perry's post
Many people hit the comment section and sounded off on Perry, whose work has been criticized in the past for being flat and perpetuating harmful stereotypes.
"Cute flex. But what this really confirms is that he's unequivocally responsible for what many perceive as poorly written, problematic, and colorist narratives centering Black women. Hate to see it!" one person wrote.
"He's consistently writing stories where Black women are punished for their sexuality and ambition and told it's their fault," another wrote. "His work was popular with church folk cos he sells cautionary tales."
"It just sucks that Tyler Perry is so stuck in his ways because he really has more power to create reaaaalll change for BET and arguably black cinema but he INSISTS on writing everything himself and I'm just so confused why zero execs have put an end to this," said another.
Others brought up reasons Perry might not hire other writers.
"friendly reminder that this man once fired writers bc they sought out union representation," another person tweeted. "he's been know to not follow union rules. part of the reason he's the sole writer on his projects is bc he's not tryna pay other writers for their work. but, you know, 'Black Excellence.'"
In 2008, Deadline reported that Perry had allegedly fired four writers on House of Payne in retaliation for their union activity. He later reached a settlement over the matter, but the details were not revealed.
Perry told ABC News in 2016 that he no longer had a writer's room, explaining, "I want the voice to be authentic so that the audience is hearing from me and not other writers."
There were positive reactions to the post
At the same time, people reacted to the most in a more positive manner.
Comedian and Wild 'N Out star DC Young Fly said on Instagram that Perry had motivated him.
Singer Stephanie Mills left a series of celebratory emojis under Perry's Instagram post.
Others used the moment to defend the star against his critics.
"If Tyler Perry don't wanna hire no writers then he don't have too, that is HIS production company with HIS ideas for shows/movies, If he makes that decision he's not wrong about it," read a tweet.
But even some of those who are happy for Perry would still love to see him tap other writers and include new voices.
After noting how much of an inspiration Perry is, one man added on Twitter: "Now imagine how many Black writers you could have employed if you stepped back a bit. Imagine how much more nuanced and colorful these stories would be if you created space for other voices and perspectives."
"Your Work ethic is GREAT," commented another. "But there are definitely a lot of fantastic black writers who could use the opportunity and paycheck to work in a writers room with and for you.
Oof.
As of writing, Perry has not directly responded to the backlash.
We have to admit that it would be interesting to see how or if things would change in the event that Perry worked with writers. But he has the right not to. So, fans had better get used to it — whether they like it or not.