Tyler Perry Reveals He's Single and No Longer Dating His Longtime Partner Gelila Bekele
Tyler Perry is single and ready to mingle. The Madea star recently announced his split from the mother of his son and his longtime girlfriend Gelila Bekele.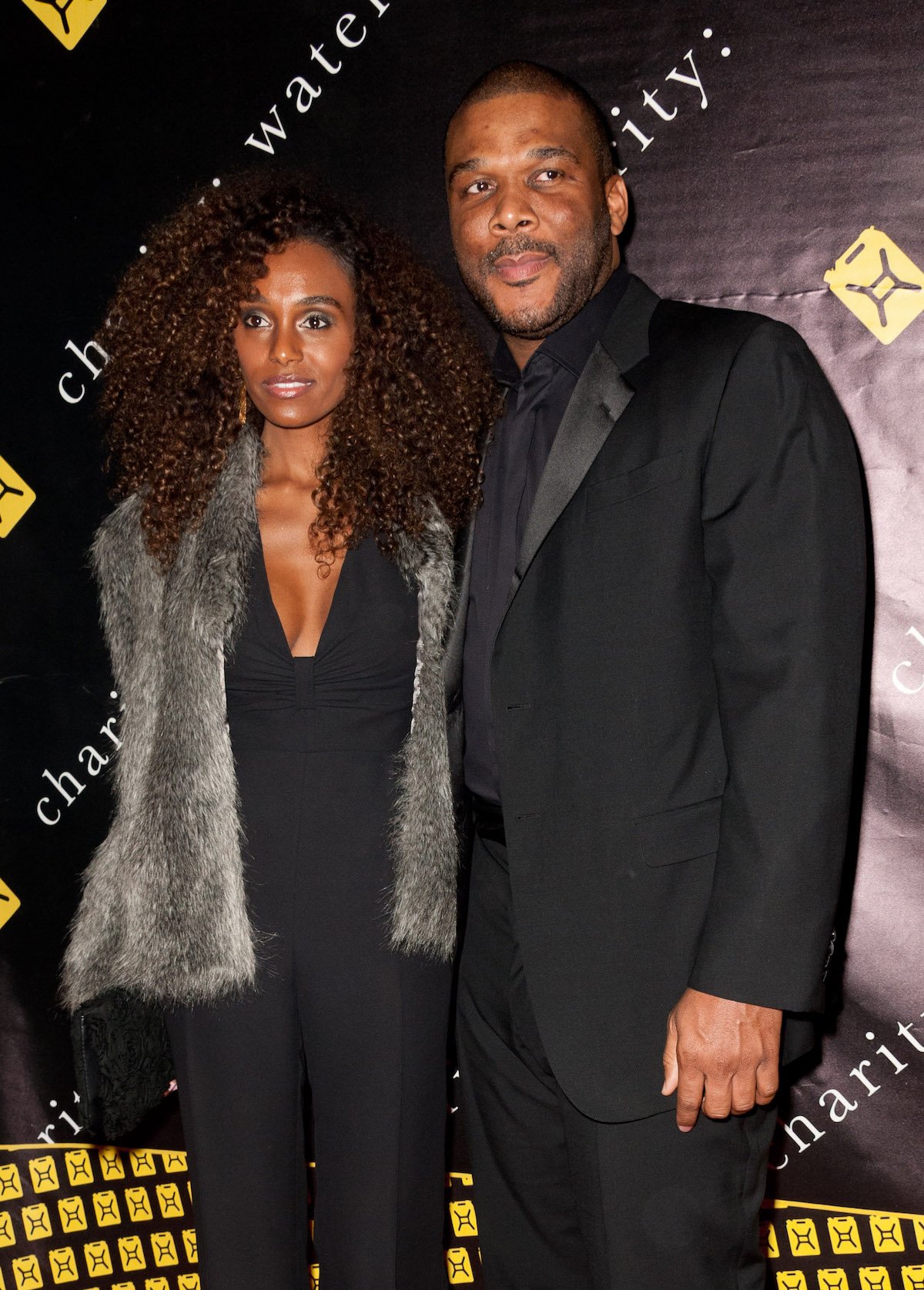 Tyler Perry and Gelila Bekele were in a 10-year relationship
Perry and Bekele met at a Prince concert in 2007. They began dating in 2009. Bekele is an activist and model and has done campaigns for Michael Kors, L'Oreal, Tory Burch, and Pantene.
The former couple became parents to a son, Aman, in 2014. They prefer to keep him off of social media to protect his privacy and allow for a normal childhood as possible.
Related: Is Tyler Perry Married?
Perry has walked alongside Bekele on red carpets. He's also gushed about her publicly from time to time. Telling People Magazine in 2017, "There's no other person on this planet that I would want to be involved with or have a child with because she's amazing."
He also revealed that Bekele is well taken care of financially and he doesn't mind sharing his wealth with her, telling T.I. on the rapper's podcast, "I have someone who's wonderful and she's getting her share of all of it."
Tyler Perry announces split from Gelila Bekele
Perry's announcement came in the form of an Instagram snapshot of him showing off his fit body post a home workout.
"This is what a midlife crisis looks like. I'm 51, single, and wondering what the next chapter in my life will look like," Perry expressed optimism for what comes next. "Whatever it looks like I'm going to walk with God, be the best father and man I can be, hold my head up high, and try to look my best doing it."
Related: Does Tyler Perry Have Children?
But Perry isn't letting a breakup keep him down and even shared a message of hope and inspiration for his 6 million Instagram followers. "In a world with so much sadness, please try and stay in the good! Merry Christmas and let's look forward to 2021 bringing us peace!"
A source tells People Magazine that Perry and Bekele "amicably split some time ago and remain close friends." Per the source, "Their focus is on being the best parents they can for their son," the insider adds.
Despite the breakup, Tyler Perry has a lot to look forward to
Perry at least has work to keep him busy in the midst of dealing with a heartbreak. Disney recently announced that the media mogul has been tapped to produce Sister Act 3 starring Whoopi Goldberg. This marks Perry's first project for the Disney+ streaming app.
Aside from his work with Disney, Perry also has deals with BET+ and Netflix. Fans can enjoy Perry's stage plays and films, as well as new content, including shows like Ruthless and Sistas.
He's also hosting several major events and productions as his new Tyler Perry Studios in Georgia. Bad Boys 3 and Coming to America 2 were both filmed on location at Perry's studio. He's also lent his studio for other productions, including the Love & Hip Hop reunion.