Tyler Perry Saved A Struggling Comedian From Quitting The Industry
Despite the criticism Tyler Perry has received for having characters and storylines that some view as stereotypical representations of the black community, Perry has always been praised for providing opportunities to African American actors and talent.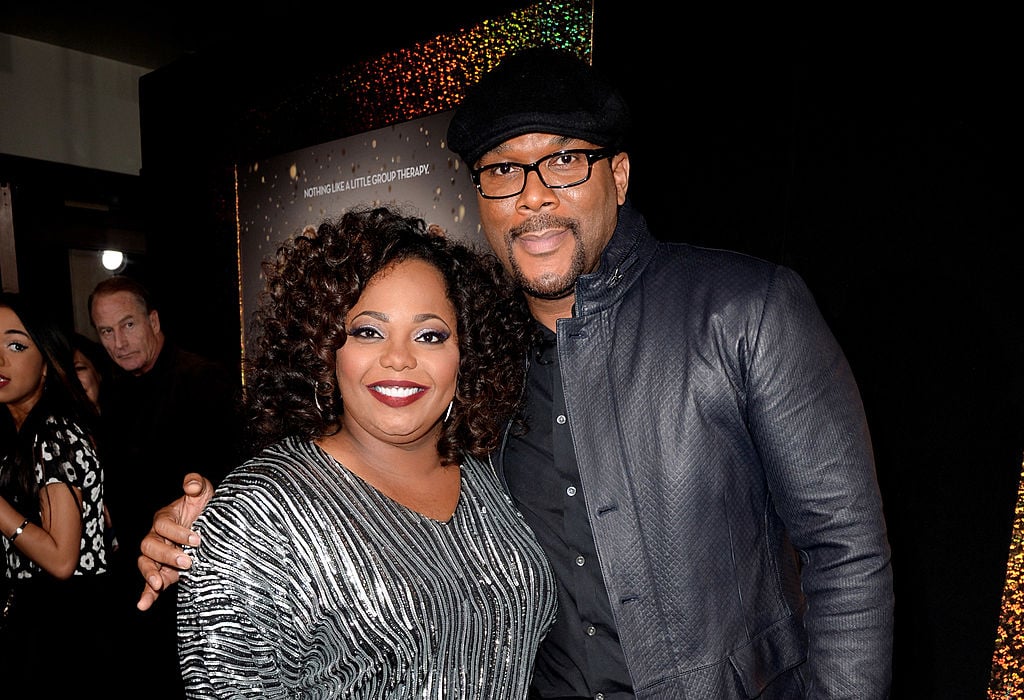 One of the careers that Perry played an instrumental role in is comedian Cocoa Brown. Brown was struggling in the industry and was seriously contemplating quitting until Perry gave her a chance. 
Who is Cocoa Brown?
Brown is a comedian, writer, and actress who had been in the business professionally since 2003. The Virginia native worked in education and received both her bachelors and masters degrees in the education field as she simultaneously chased her dream as an entertainer.
She became popular on the stand-up comedy circuit and landed a spot on televised competition shows like BET's Comic View, One Mic Stand and Showtime At The Apollo. Her first guest-starring role in a scripted series was in 2007 when she had a small part in ER. From there, Brown had other guest spots on shows including Breaking Bad and 2 Broke Girls.
It wasn't until 2011 that Brown landed the role she's most known for. She was cast in Tyler Perry's scripted comedy, For Better Or Worse, which was a spinoff of his 2007 film Why Did I Get Married?
Cocoa Brown explains how Tyler Perry saved her
Brown spoke with YouTube's Comedy Hype about her career journey and gave Perry the credit with providing her the biggest opportunity of her career thus far when she auditioned for For Better Or Worse. Brown was becoming frustrated with the industry and the instability it provided. After going back to school, she was on the brink of quitting altogether. 
"I was getting ready to quit, no lie," she said. "I had completed my master's degree in education and I had become a little frustrated and disheartened by the business and I began to apply for jobs…I had interviews in Georgia for teaching positions. Right when I was doing the interviews, I got a call that I wanted to be seen for For Better Or Worse and it just so happened that I had a gig on my books to do Uptown here [in the same city the audition was] and it all worked out."
The show was Brown's first recurring role. She played the character Jennifer, the comedic best friend of the main character who also works as a stylist in her friend's hair salon. Her character was well-received by viewers and critics. 
How did Tyler Perry's 'For Better Or Worse' do?
For Better Or Worse aired for six seasons in total. The show premiered on TBS but was transferred to OWN after Perry secured his deal with the network where it aired for an additional four seasons.
While on TBS, the show premiered to over 3.3 million viewers and quickly became the number one comedy series of the month on the cable network. It remained in the number one spot during the second season on TBS.
The show had the same success on OWN, despite the network demographic differences. For Better Or Worse centered on the marriages and friendships of three young African American couples, and TBS's demographic was much younger than OWN's. The series ended in 2011.
Brown starred in all 162 episodes of the series and became more of a focal point and central to the storyline beginning in season 5. Her role on the show set the tone for more steady work she would go on to secure. Brown also worked with Perry on his 2014 film, Single Mom's Club.