Tyler Perry's 'The Oval' Star Taja V. Simpson Tells Us About Her New Movie 'Lola 2' and Her Upcoming Project
Tyler Perry's 'The Oval' stars actor Taja V. Simpson. She spoke to Showbiz Cheat Sheet about her movie, 'Lola 2.' She also discussed her latest project, The Working Actors Academy.
Taja V. Simpson is best known for her role as Priscilla on Tyler Perry's The Oval. Simpson spoke to Showbiz Cheat Sheet about her new movie, Lola 2, and her upcoming project. Here's what she had to say.
Taja V. Simpson stars in 'Lola 2'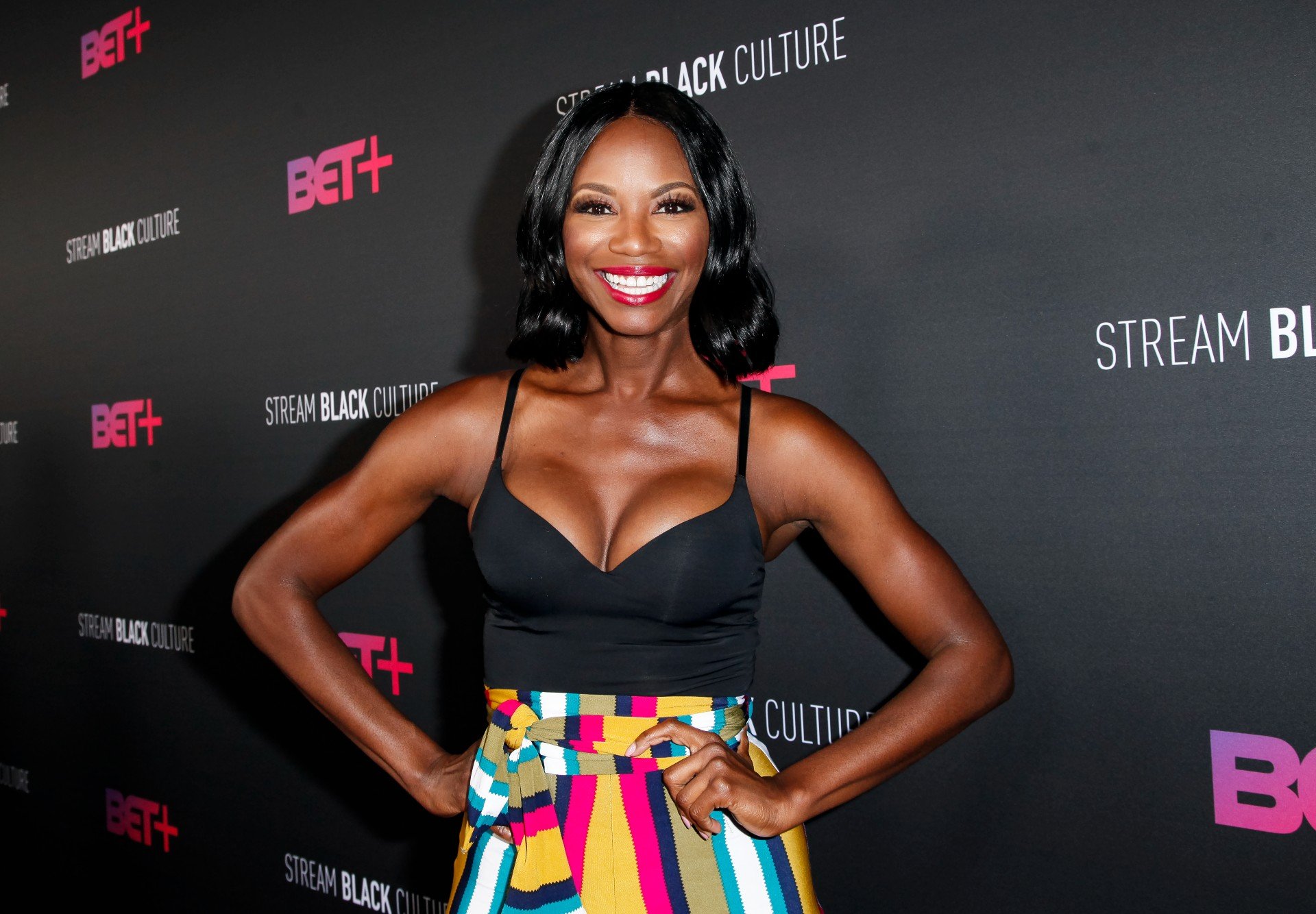 Simpson stars in Lola 2, which is a continuation of the 2020 film Lola. The movie, which is expected to be released in March 2022 on Tubi, is about a woman who takes up boxing after a sexual assault. In Lola 2, the audience sees Lola's life after starting a romantic relationship and having a baby. The character struggles with deciding whether to leave her profession to focus on her family or continue her boxing career.
Simpson says Lola 2 is about a woman who is trying to find herself after being assaulted. "She had to learn and grow from that, and she got into self-defense," Simpson tells Showbiz Cheat Sheet. "She ends up becoming a boxer, and that's what gives her confidence and strength. And she finds her own self-love."
Simpson adds that Lola 2 is about the underdog who overcomes difficult times. She says when she read the script for the movie, she knew this was a story she wanted to tell.
How Taja V. Simpson prepared for the role of Lola
Preparing to play Lola was both physically and emotionally challenging. Simpson says the first thing she had to do was learn to box. "As an actor, if I'm going to put my hands on something, I want to give it my absolute all and give it my best," she says. "I trained for months for that role so I can know how to move like a boxer and know the terminology of a boxer."
Although Simpson has an athletic background, she says it had nothing to do with boxing. She had to learn all the basics of boxing before taking on the role. "It was like almost having two left feet," joked Simpson. She says learning how to box was like learning "an entirely new skill set." She says she initially felt like her brain and body weren't coordinated. Unfortunately, she sustained an injury during the process.
"It was excruciating, to be honest," admits Simpson. "I did not realize what boxers go through. I have a newfound respect for them because the maintenance of your body is just as important as the training of your body. I also admire the mental fortitude it takes to overcome fatigue and overcome failure."
Taja V. Simpson wanted to 'breathe life' into Lola
Simpson says she was excited to tell Lola's story. She knew this character would resonate with a lot of people, and she wanted to do her best to tell the story as best as she could. This required her to prepare not only physically but also mentally for the role. Simpson says Lola goes through many emotional ups and downs. Lola navigates a new relationship while also working through the experience of being physically assaulted.
"The emotional rollercoaster Lola had to go through was, as an actor, inspiring," says Simpson. "I feel like as women, we go through a lot in general, especially as Black women, so it made me want to step into those shoes and breathe life into that character in a way that that would resonate with the audience. I want them to cheer for Lola along the way, not just in the ring, but in her life."
What's next for Taja V. Simpson
Simpson founded The Working Actors Academy. The goal of the program is to provide advice and guidance to up-and-coming actors. Simpson says she was inspired to start the academy after she kept getting questions about how to become an actor. What started as phone calls and informational emails to those who were interested in becoming actors turned into a book she co-wrote with Sabrina M. Revelle called Cracking the Acting Code.
Shortly after the release of her book, Simpson was cast in Tyler Perry's The Oval. Consequently, she received even more questions about breaking into acting. She says this ultimately led her to start The Working Actors Academy, which includes online classes and live online sessions. "I'm giving them the skill set, and the tools actors need to be successful," says Simpson.
Simpson recently released another book. Her book, Women Who Shine, was published in August.
RELATED: 'RHOA': Cynthia Bailey Tells Us About Married Life and How She Balances It All
Stay tuned for more from our interview with Taja V. Simpson.
Follow Sheiresa Ngo on Twitter.