Tyler Perry Working on Reopening His Film Studio Amid Coronavirus With Safety Measures, Including On-Site Doctor
Like the rest of the world on lockdown amid coronavirus, Hollywood is no different. Production of shows has halted midway through the season while premieres have been pushed back or sent to streaming services. Entertainers have found creative ways to promote their upcoming projects, taking to social media for live chats with co-stars and virtual interviews with daytime talk shows.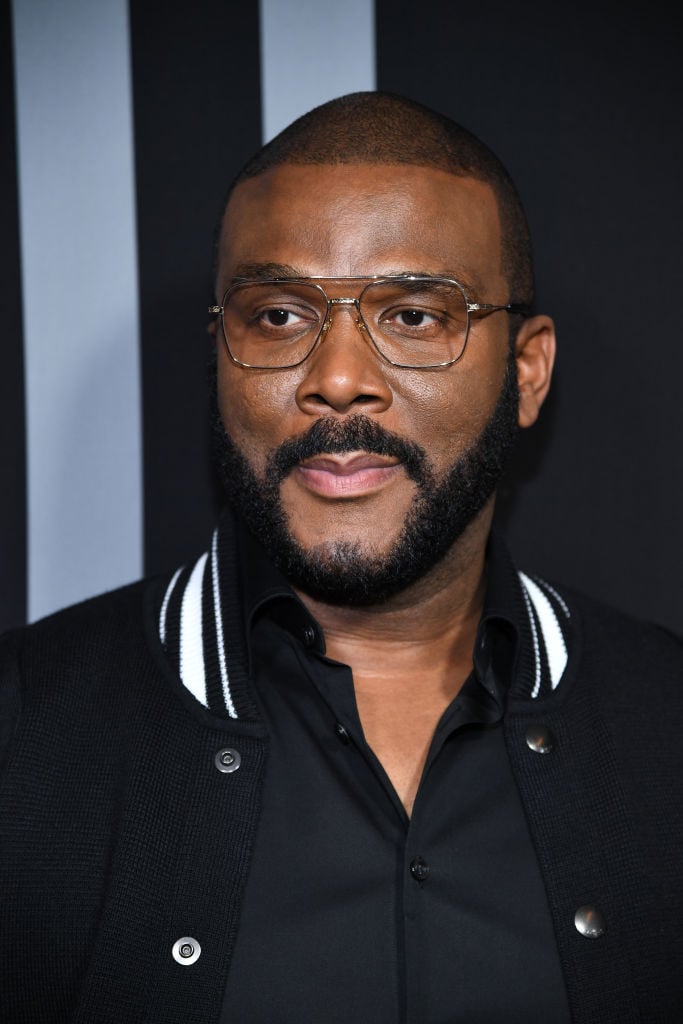 As the country slowly begins to reopen, executives are coming up with ways to restart production while adhering to public safety guidelines. Reports have surfaced that Tyler Perry is exploring a few creative ways to reopen his famed studio in Georgia as the state has become the first to try and reopen.
Tyler Perry becomes first African American to own film studio
Perry already worked out of a studio for years in Georgia but apparently, he did not own it. That all changed when announced that he'd purchased a 330-acre piece of land outside of Atlanta to build his new studio.
In October 2019, Perry unveiled the studio to his guests at his weekend-long celebration honoring the historical feat. The lot includes spacious grounds and state-of-the-art production facilities. It's one of the largest entertainment studios in the country, having more space than Walt Disney Studios and Warner Bros.
Perry's favorite part of his new digs is equipped with 12 sound stages that he named after influential African American entertainers. Oprah Winfrey, Denzel Washington, Whoopi Goldberg, Diahann Carroll, and Halle Berry are just some of the artists who have sound stages named in their honor.
Tyler Perry Studios (TPS) made Perry the first African-American to own a studio outright, without the help of a corporation backing him or other partners. Perry films his own productions, as well as lending his lot to other studios and production companies to use for their projects. In recent months, the cast of films like Coming to America 2 and Bad Boys III have been spotted filming on location at TPS.
Tyler Perry to reopen his film studio with an on-site doctor and makeshift hospital currently on the lot
Perry is now slowly working to get back into the swing of things as the state of Georgia reopens but not without precaution. According to TMZ, sources told the media outlet that Perry is considering using a hospital building, which was built for one of his shows, to function in a space where he can have a real doctor and nurse on hand in the event that anyone gets sick.
To try and help prevent such, Perry is said to restart production on only his six projects that he was working on before the shutdown. TMZ notes that Perry's plan is to have the cast and crew check in on the first day of filming and get tested for coronavirus. All who test negative will be given access to the lot and will live there during the duration of production.
With the number of mini neighborhoods throughout the studio used for filming, cast and crew living there is possible. The lot includes over 140 usable barracks, 40 houses that are livable, 30 additional homes used mainly for exterior or contain a few rooms for productions that can be renovated for dual purposes to live and shoot – as well as lifestyle facilities including a gym, a bar, and restaurants that would be made available for cast and crew to use outside of filming.
It's a pretty elaborate plan but Perry is infamous for how quickly he works. His Netflix film, A Fall From Grace, was shot in five days. His other series are said to be shot within a three week period per season.
Perry hasn't commented on whether or not the TMZ article is valid.