Who Tyler Perry's Famous Madea Character Is Really Based Off Of
Find out who inspired Tyler Perry's Madea character.
Tyler Perry has revived his beloved Madea character and is now promoting the new film A Madea Homecoming. The actor's previous films featuring Mabel "Madea" Simmons have made more than $600 million at the box office. So over the years fans have had plenty of questions about the famous character and one is: Who was the inspiration behind Madea?
Here's who Perry said Madea is actually based off of.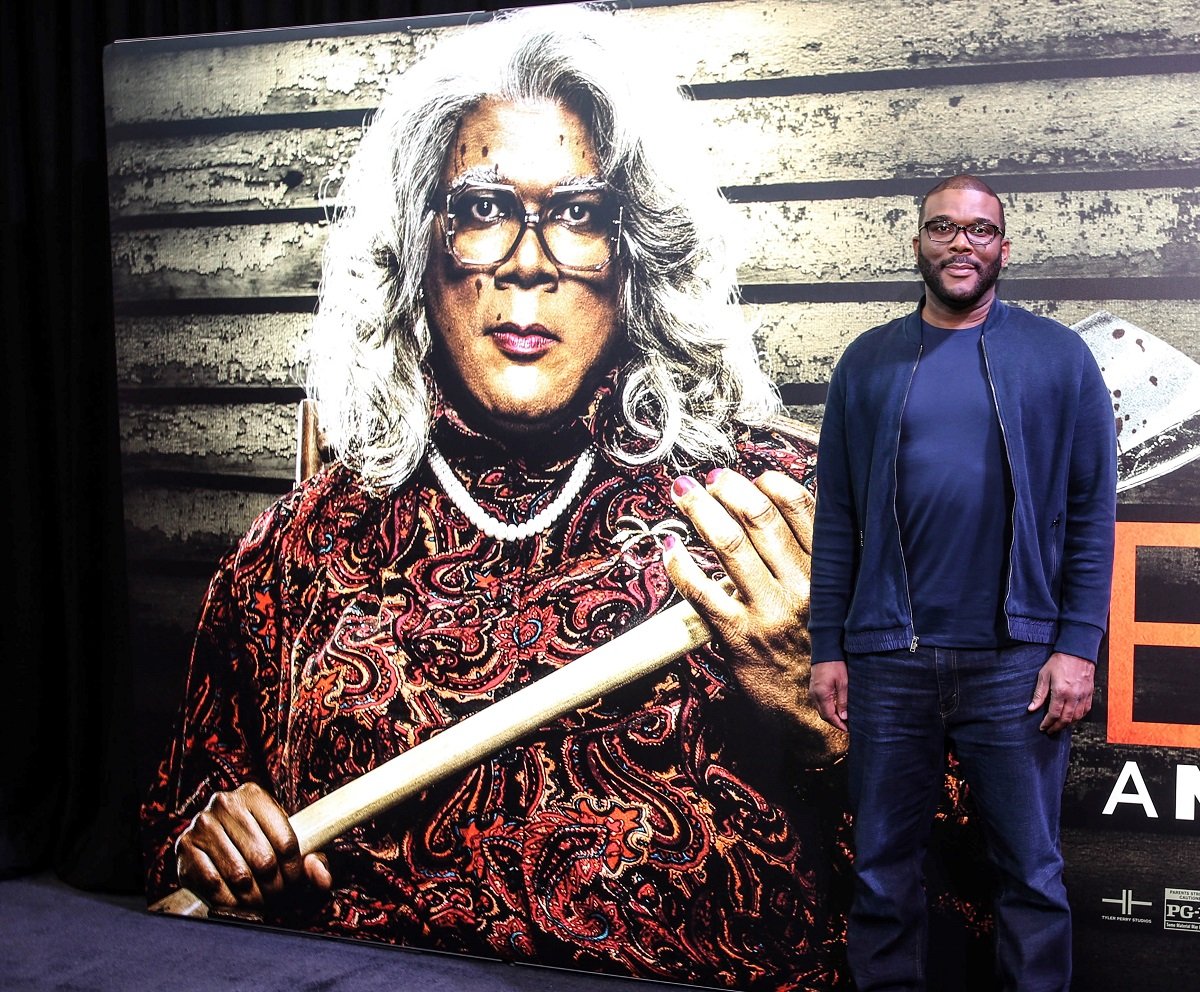 Perry used Mary J. Blige's Super Bowl halftime performance to promote new Madea film
Perry has been marketing A Madea Homecoming by creatively superimposing his character's image into real pop culture moments such as Adele's album cover and Beyoncé's Coachella Netflix special. Now he's portraying the Queen of R&B Mary J. Blige as "MADEA J. BLIGE."
Perry took to Twitter and Instagram with the photoshopped pics of Madea from Blige's Super Bowl halftime show performance singing "No More Drama."
"I rocked the Super Bowl! Thank you to all my 10's of fans," Perry captioned the social media posts. "I was performing in the parking lot cause I think they was jealous. I had this outfit first and they made Mary's with the little fabric they had left. She think she the only queen of hip-hop soul, but I showed them … I rocked it! I mean I rocked the car I was standing on but you get the picture. These pictures are from me performing my song about someone I miss. It's called 'No More Obama.'"
Who is Perry's Madea character based on?
In an interview with Essence Perry revealed exactly who inspired his popular Madea character, and it's actually two women.
The character is a hybrid of his mother, Maxine, and his Aunt Mayola. "The nurturing part of Madea comes from my mother, who would open the doors of our home to you no matter who you were," he told the publication. "My aunt inspired the pistol-packing, the wig, and the voice. She overpronounces her words and puts an 'r' on everything to make it sound proper."
Perry's mother died in 2009. "People like her aren't around much anymore," he said. "She's missed."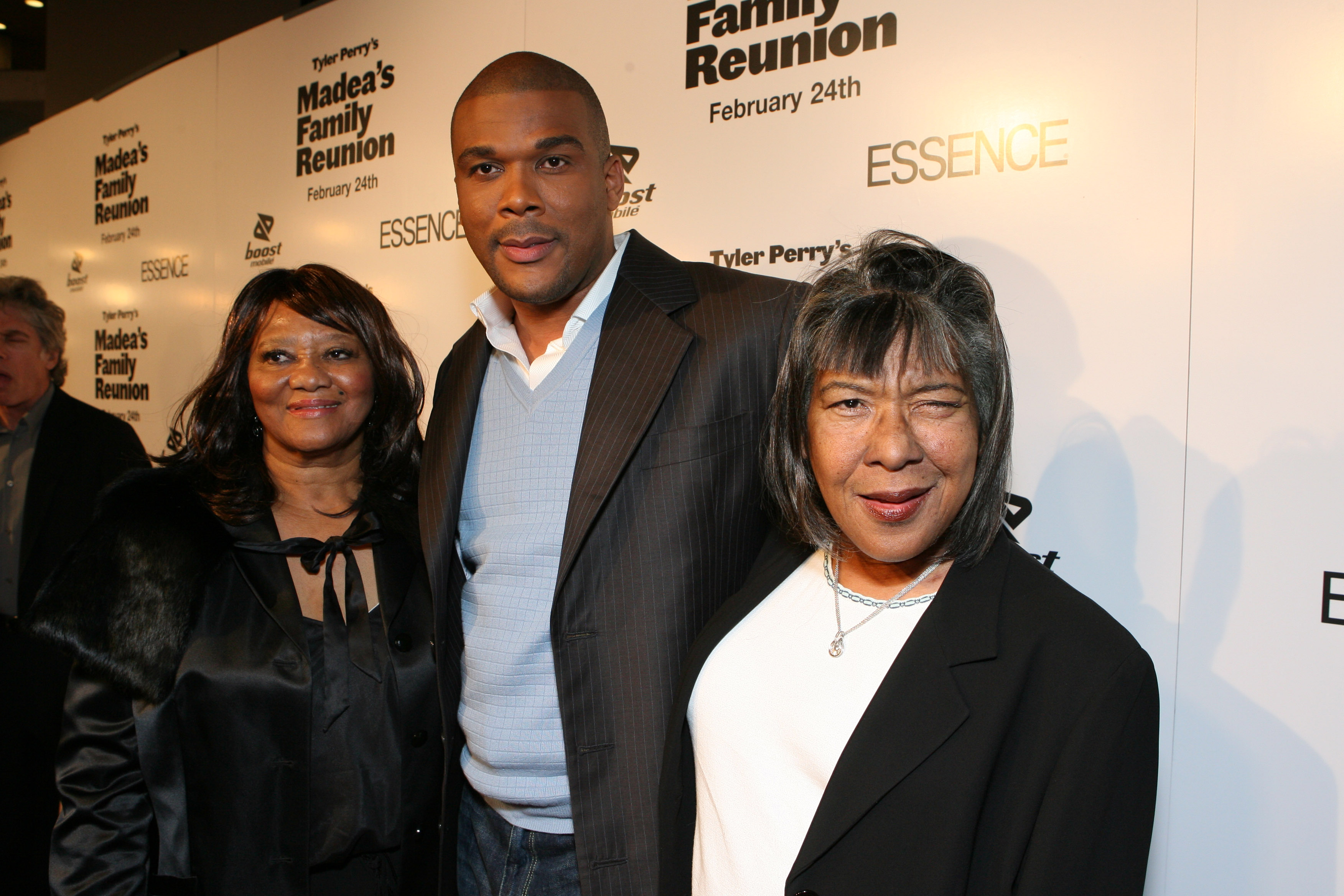 Perry's movie 'A Madea Homecoming' will not be in theaters
While fans have been flocking to theaters to see the Madea movies for years, times have changed and now Netflix subscribers will be able to watch A Madea Homecoming right from your living room.
Perry spoke to Variety about choosing to release this film on the platform rather than in theaters.
"They're a streaming service, and I understand the importance of making content in support of that," he said, before adding that he still believes certain movies should be viewed in a theater.
"Some movies and experiences are meant to be enjoyed in a room full of people on a huge screen, and not on the computer or television," Perry explained. "My hope is that theaters and theater chains continue to thrive and be all that they have been for me, my generation and generations before me. I do worry for this upcoming generation — will it still be there? But I intend to do my part to make sure theatrical releases still happen."
A Madea Homecoming will be available for streaming on Netflix on Feb. 25.
RELATED – Tyler Perry vs. Spike Lee: Who Has the Higher Net Worth?