Tyra Banks Attempted a Music Career During 'America's Next Top Model' Because She Thought She Had to
Tyra Banks is a legend in the modeling world. But after leaving the runway behind, she spent years trying out other gigs, before landing on becoming a host. One of her attempts to stay in the spotlight included a brief stint as a pop star. Apparently, Banks felt she "had to" go for it in the music business.
Tyra Banks' music career was short-lived
During the peak of her modeling relevance, Banks appeared in music videos for several high-profile artists. Michael Jackson, Mobb Deep, Tina Turner, George Michael, and Lionel Ritchie all brought her in to add some style and beauty to their visuals. 
After years on the sidelines, Banks got on the mic herself to make it as a recording artist. She featured on the late Kobe Bryant's single "K.O.B.E," which was supposed to be the lead single for his album Visions. (It was shelved because of the poor reception of the song.) She also sang "Be a Star" in her 2000 TV movie Life-Size. And last year, Banks recorded a song with singer and YouTuber Todrick Hall for his album Femuline. 
But as a solo artist, Banks' first and only single was "Shake Ya Body." She wrote the track with Grammy-winning songwriter and producer Rodney Jerkins. Its music video was filmed as part of a challenge during her series America's Next Top Model. But these days, Banks isn't a fan.
She understands why 'Shake Ya Body' didn't gain any traction
Speaking to EW in the lead-up to her book Perfect is Boring, Banks was surprisingly candid about her short-lived music career. Her main motivation was that, in the aftermath of her modeling career, she wanted another method of capturing attention on a stage. 
"[Even on the runway] I didn't just walk," she shared. "I pushed, smiled, twisted, clapped, pointed at people, winked and was so over-the-top because I loved the stage!" Banks said. "After retiring from modeling, the only way I thought I could continue to work that stage that I loved so much was I had to sing in order to do it."
She sought out some considerable talents to help her find her way in the studio. Aside from Jerkins, Banks made other songs with Pharrell, Big Bert, David Foster, and Wyclef Jean. Even with excellent artists supporting her, Banks just couldn't get over her nerves.
"My voice was just decent, and that's not good enough to transition from being a model," she admitted. "The crazy thing is a lot of it was in my head. I'd go home and sing it so well. What's in my lungs and in my throat that's squeezing and closing down because I can see Pharrell's face through the glass in the vocal booth?"
In her opinion, "Shake Ya Body" would've been a bigger hit in the hands of Janet Jackson or Jennifer Lopez. Banks felt that making the video part of ANTM gave the impression the song was just promo for the show. (That episode is one of the highest-rated in the series.) After briefly considering a collaboration with Diane Warren and putting together a music festival Banks describes as "Lilith Fair with snap." she decided to move on to other endeavors. 
Tyra Banks' legacy in the modeling world is secure despite alleged unprofessionalism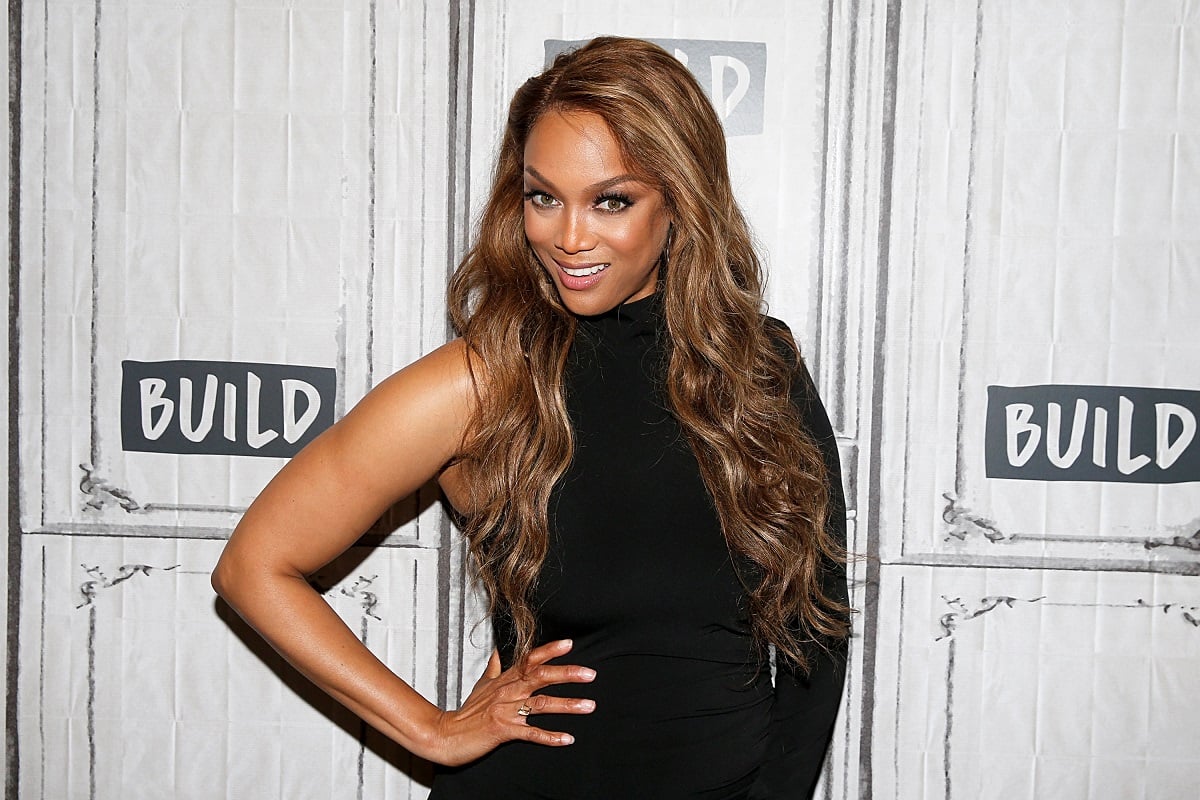 Banks has no regrets about her music career, choosing to see the bright side of her efforts. "It's just a big, long, wonderful story of failure, not just one tiny thing," she said. "After all of that failure and embarrassing myself in the studio, I'm so proud of the 'Shake Ya Body' video. I can one day show my son and say, 'Look at your mama!'"
Banks made history as a black model in an industry that can be deeply discriminatory regarding people of color. She was the first black woman to be the cover star for the Sports Illustrated Swimsuit cover, GQ, and the Victoria's Secret catalog. In addition to her ethnicity, Banks' taller frame expanded the type of bodies that were deemed worthy of the catwalk. 
Her transition to TV work as a host also showed fellow entertainers how to build their brand and make moves in different capacities. The Tyra Banks Show won two Daytime Emmys, and ANTM is approaching 20 years on-air, having led to spinoff series in several countries. 
Not every story about Banks is in her favor. She's been accused of diva behavior in the past. And her stint on Dancing With The Stars hasn't been received well. Those stories can't be dismissed or forgotten, but Banks will always be an important person in the history of modeling.