Tyra Banks Thinks Someone Is Trying To Start Some Major Drama on 'DWTS'
Though a lot has changed amid the coronavirus (COVID-19) pandemic, the long-running dance competition series Dancing with the Stars has remained the same — for the most part.
However, new host Tyra Banks has had some struggles adjusting. After a couple of mistakes and mishaps, Banks is now at the center of some unsavory rumors. However, she's convinced someone is trying to stir up some major drama.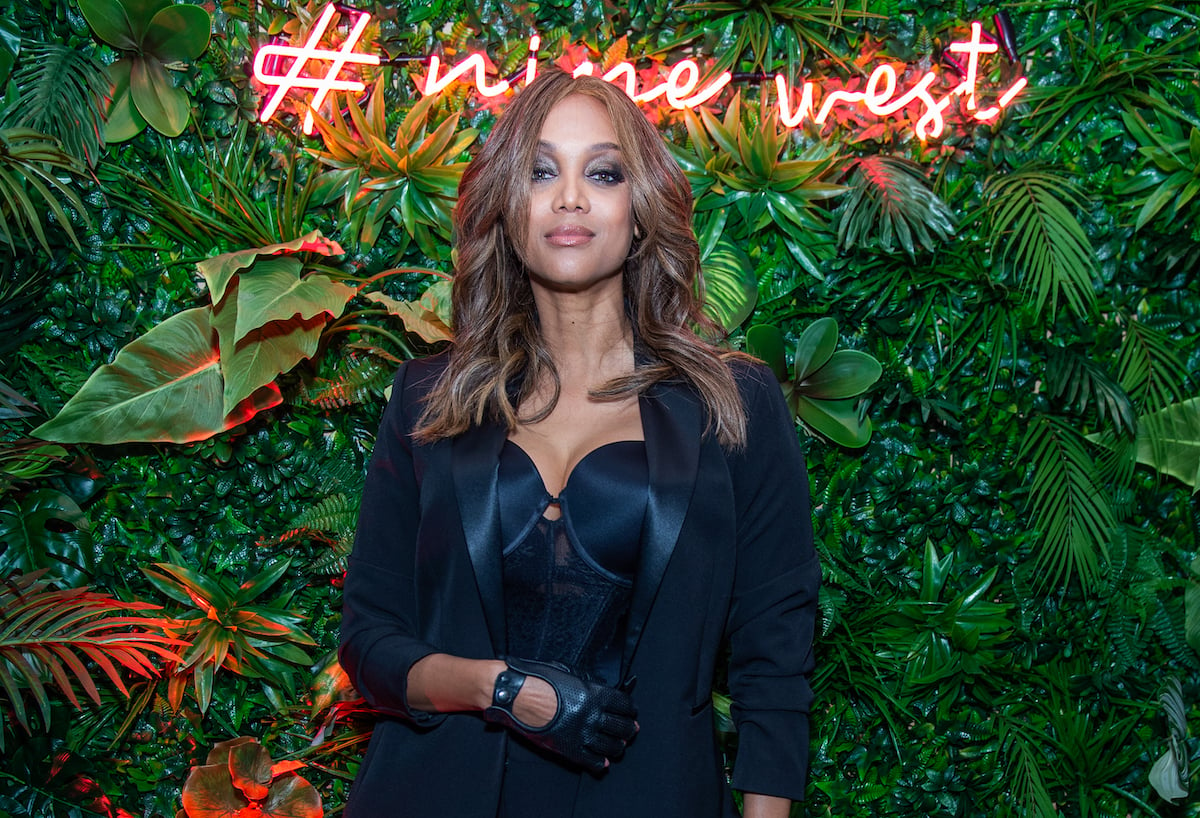 There was a rumor swirling that Tyra Banks didn't want any 'Real Housewives' on 'DWTS'
Since she began her hosting gig on the current season of DWTS, Banks has been string up controversy. While some fans adore the supermodel, others are begging for Tom Bergeron's return. Recently, things got even more intense when rumors swirled that Banks didn't want any of the Real Housewives cast on the competition dance series.
"Tyra has never been a fan of the Housewives, but the real reason she doesn't want them on her show is that Bethenny Frankel, NeNe Leakes and Teresa Giudice do not make headlines anymore, " an alleged source told OK Magazine via The Jasmine Brand. The insider added,
Tyra is the new boss and made it clear that she didn't want any more Housewives in her ballroom. She thinks the show needs to aim higher and only book the ladies after everyone else has passed. Several ladies from the Bravo franchise have already made it clear that they would love to put on their dancing shoes, but Tyra doesn't want any of them right now.
Leakes and Frankel have since clapped back at Banks but the former America's Next Top Model host has said the rumors are not true.
Tyra Banks has clapped back at the rumors
Banks has never been a mean girl, and since she's just settling into her role on DWTS, she wanted to make it clear that these rumors were simply untrue.
"She's a huge fan of the Housewives and everyone knows Tyra is a businesswoman first," Banks' publicist told Page Six. "As a businesswoman, why would she say anything against the Housewives? She has nothing to do with casting."
Now, Banks is speaking up for herself, and she thinks there is more to these rumors.
Tyra Banks believes someone is trying to stir up some drama at 'DWTS'
Banks believes there are more to the rumors that just idle entertainment whispers. In fact, the former host of The Tyra Banks Show believes she knows who is trying to stir up some drama.
"I don't know what's happening. I don't even understand," she told Entertainment Tonight. "You know what, there are some people out there who are just trying to stir stuff up. First of all, I have nothing to do with casting. Second of all, I'm a freaking businesswoman. The Real Housewives are some of the biggest stars in this country. So that's just somebody trying to hate, and there's a lot of that going on right now." She added,
There will be another rumor next and another one. After while, I'm just going to be like, 'I just can't even answer this crap anymore. There's somebody that's hating. Somebody that's mad there are changes on Dancing With the Stars so they are making stuff up. I think I know who it is, but I haven't called them out yet.