Who Is Tyra Banks Married To?
Tyra Banks is one celebrity that can do anything she sets her mind to. Since the 1990s, she's gone from a runway and print model to an actor, TV host, and entrepreneur. In 2016, Banks also added being a mom to her resume when she welcomed her son, York.
Although she's a mom and career woman, is Banks currently married to anyone? Here's what we know.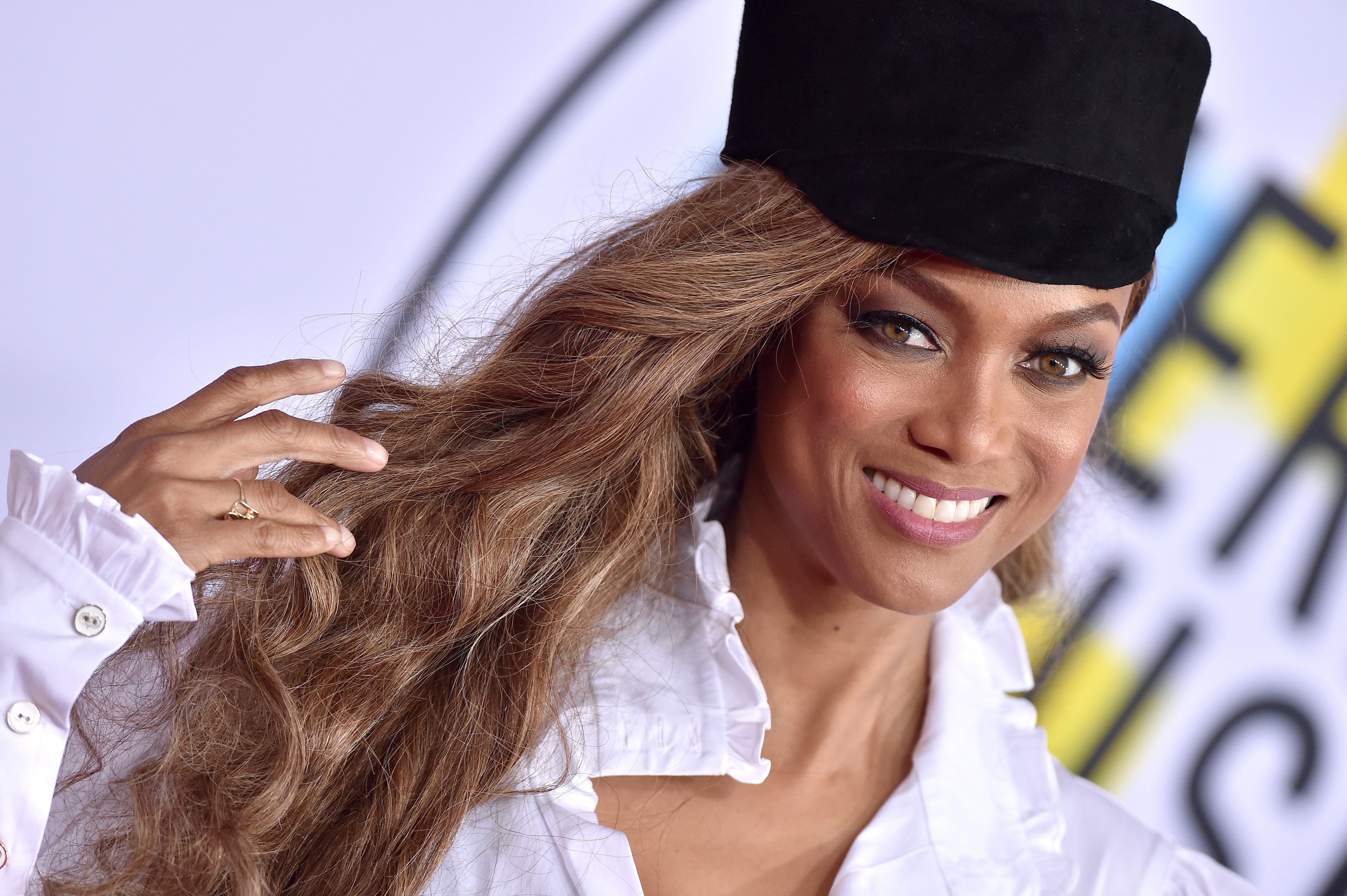 Has Tyra Banks ever been married?
Throughout her career, Banks has been notoriously quiet about her romantic relationships. However, she doesn't shy away from being out with them in public. According to Women's Health, Banks' exes include NBA star Chris Webber, Italian entrepreneur Giancarlo Marcaccini, and investment banker John Utendahl.
RELATED: 'DWTS': Tyra Banks Is Not a Fan of the 'Real Housewives' and Doesn't Want Them on the Show, Source Claims
Although she kept her exes away from the spotlight as much as possible, her relationship with Norwegian photographer Erik Asla soon made headlines. During their four-year courtship, the couple became parents to York via gestational surrogate. However, they broke up in 2017. 
While the relationship lasted for several years, Banks and Asla never married. The former talk show host, 47, has never been married.
Is Tyra Banks in a relationship?
RELATED: Tyra Banks Gets Personal With Vanity Fair
After her split from Asla, Banks seemingly focused on her son and career. In 2019, however, the America's Next Top Model creator started dating Louis Bélanger-Martin. According to Oprah Daily, the pair began seeing each other in 2018, and attended a movie premiere together in Jan. 2020. The couple also sparked engagement rumors when Banks was spotted with a large diamond on her finger. Nonetheless, Banks hasn't announced that they're engaged. 
While Banks isn't getting married anytime soon, her co-parenting relationship with Asla remains intact. She told Us Weekly that she plans to teach their son about healthy relationships and uplifting views on women. 
"I'm trying to teach him [positive] messages because I'm his first role model when it comes to beauty and accepting different types of women, so we practice that a lot at home," Banks said. "I'm already saying things to him."
What is Tyra's net worth?
Banks started her modeling career in the late 1980s at age 15. After inking a contract with Elite Model Management in 1990, she walked on runways all over Paris. However, Banks decided to try swimsuit modeling once fashion houses started criticizing her weight.
RELATED: 'DWTS': Tyra Banks Wants This Star From 'America's Next Top Model' to Compete
Throughout the 1990s, the model graced countless magazine covers in addition to runway work. Additionally, she appeared in movies and TV shows such as The Fresh Prince of Bel-Air, and Love & Basketball. In the early 2000s, Banks began producing and hosting shows, including ANTM and The Tyra Banks Show. 
Following her certificate from Harvard Business School, Banks launched a theme park called Model Land in 2020. That same year, she landed a hosting gig on Dancing With the Stars. As of 2021, Banks' net worth is $90 million. The model shared in Jan. 2020 that she's always been frugal with her finances. 
"I was always more interested in experiences over things," Banks told Wall Street Journal. "Things didn't make me happy. I saved, saved, saved. But I saved to a fault. About 15 years ago, my accountants pulled me aside, and they were like, 'Tyra. You're not spending money. Nothing. You're just giving it away to the government. You need to spend some…money!'"