Tyra Banks Had 1 Parenting Secret for Stopping Her Son's 'Unruly' Behavior
Tyra Banks rose to fame in the 1990s as a supermodel. These days, she is known for being the host of America's Next Top Model and America's Got Talent, among many other things Banks has done.
Banks is also a mother to one son.  Like many parents out there, Banks has to learn how to teach her child good behavior, and she discovered one secret along the way.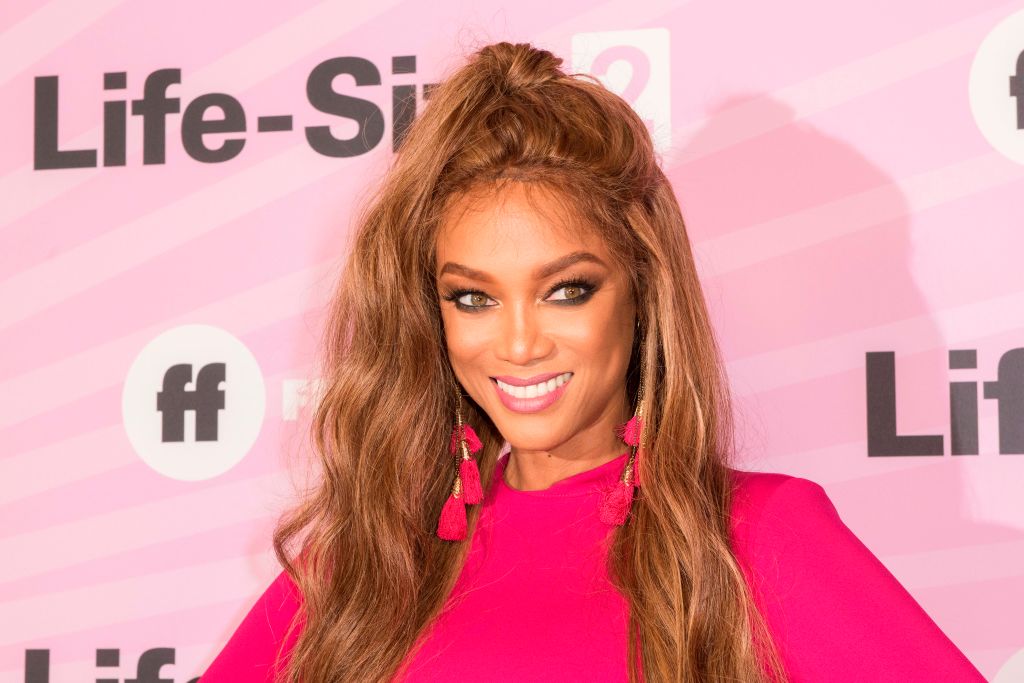 How old is Tyra Banks' son and who is his father?
Banks' son is named York Banks Asla. He was born in January 2016. His father is Norwegian photographer Erik Asla, whom Banks dated from 2013 to 2017.
York was born via surrogacy. According to Entertainment Tonight, Banks shared that she tried in vitro fertilization for one and a half year before her embryo ultimately was deemed not viable. She said, "I think that was the end. I think I probably could've kept going, but I just think it wasn't healthy for my body because less eggs and less eggs and less eggs, you know, every month. But I'm so happy."
She also revealed, according to Scary Mommy, that it took her a while to accept the idea of having her child born via a surrogate. Banks shared that only her mom and a couple of friends knew about her situation at the time.
However, Banks seems content with motherhood now. She is currently co-parenting York with Asla, and her son can speak both English and Norwegian.
What is Tyra Banks' secret for getting her son to behave?
In March 2020, Banks shared that her son used to act 'unruly' whenever she came home. However, she learned that it was because he wanted to spend quality with her, and, being a busy person, she was often distracted with work on her phone. Apparently, work-life balance was what it took to improve her son's behavior.
"When I'm with [York] I need to put my phone away," she told Hollywood Life. "There's plenty of time to deal with an email and a text from work and stuff when he's asleep and he deserves my undivided attention."
Banks also added, "I didn't understand like I'd be at home sometimes and my son would be acting really like, just unruly and then I started to realize after a couple of weeks I was like, it's only when I'm on my phone. So he just wants mommy's attention."
Does Tyra Banks want more kids?
According to Scary Mommy, Banks does want more kids. However, she is "one and done and not by choice."
In 2018, she did share that her mother wanted another grandchild. As Page Six reported, Banks said, "My son is rolling and running around and she's like, 'You see? He needs a friend. He's saying that these stuffed animals are his babies and he's calling himself a big brother.'"
Nevertheless, it seems unlikely Banks will have another kid.