Tyra Banks Is So Careful With Money Her Accountants Told Her She Needed to Spend More
Celebrities and success go hand-in-hand. Oprah Winfrey, Elon Musk, Kevin Hart, and Brad Pitt are just a few of the many. Amongst the rich and the famous is Tyra Banks.
Banks is one of the most successful and high-profile celebrities of the times. However, the fashion model and well-known television personality definitely worked hard for all of her success.
Take a look back at Banks' upbringing, impressive career, and why her accountants told her she needs to spend more money. 
Tyra Banks' upbringing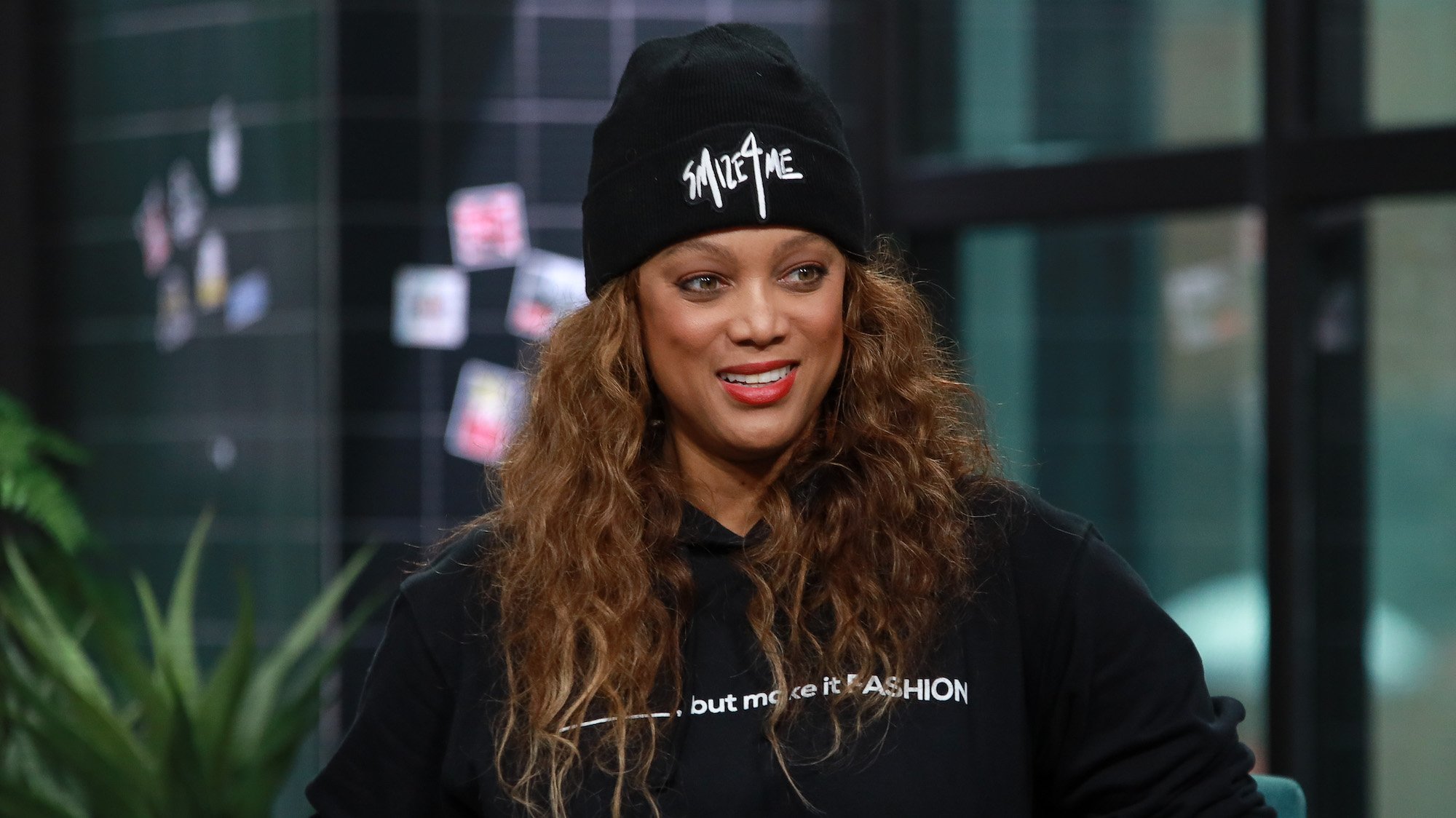 RELATED: 'ANTM:' Jay Manuel and Miss J Alexander Reflect On Tyra Banks' Yelling Match With Tiffany Richardson
Banks was born in California in December of 1973. An LA native, Banks has always been very candid about growing up with divorced parents. As Biography has shared, Banks never seemed to mind and enjoyed the silver linings that it came with.
When Banks was in high school she was often made fun of for her unique looks and tall stature, but, luckily, she never listened to the haters.
Banks began pursuing modeling at the age of seventeen, and it didn't take her very long to get signed. 
Her journey in the spotlight
RELATED: Life After Victoria Secret: Where is Tyra Banks Now and What Is She Worth
In 1990 Banks started working with the biggest modeling agency in the world, Elite Model Management. She booked runway show after runway show while gaining experience in Paris, but, unfortunately, when Banks began to gain weight, she was met with judgment and criticism.
Banks made it known that meant business. She became an unstoppable force throughout the 1990s. In 96 she was featured as the first black woman on the cover of GQ, and shortly after she did it again breaking more barriers when she appeared on the cover of Sports Illustrated.
Many people probably remember Banks from the big screen as well. In the early days of her career she was cast in The Fresh Prince of Bel-Air, Higher Learning, Love & Basketball, and Coyote Ugly.
As her career progressed she was celebrated for her work with Victoria's Secret and, of course, became the well-known and highly-loved host of America's Next Top Model. More recently, the star's fans have been able to enjoy watching her in her new role on Dancing with the Stars. 
Tyra Banks is so careful with money her accountants told her she needed to spend more
RELATED: Tyra Banks Uses This Technique to Smize While Wearing a Mask
Over the years, Banks has accrued quite a high net worth. Valued at 90 million dollars, the celebrity's wealth is nothing to scoff at. However. Ironically enough, Banks is incredibly frugal with her successes.
Believe it or not, the star's accountants even told Banks that she needs to spend more money. Banks explained the method to her madness when speaking with Money.
The celebrity stated, "I was always more interested in experiences over things. Things didn't make me happy. I saved, saved, saved. But I saved to a fault. About 15 years ago, my accountants pulled me aside, and they were like 'Tyra. You're not spending money. Nothing. You're just giving it away to the government. You need to spend some…money!'" 
TheThings published "10 Celebs Who Live Like They're Poor + 10 Whose Lifestyles Are OTT", and in it, they shed some light and possible reasoning on Banks' financial habits.
Many people speculate that her experiences growing up in a small home with modest means likely played a factor in her financial perspective and attitude. Whatever the reason may be, regardless, saving money isn't necessarily a bad habit to have.
However, when as rich as Banks, it does definitely seem to qualify as an odd one.