Tyra Banks Once Revealed Her Son Is 'Boss' and Makes a Lot of Demands at Home
Tyra Banks is a popular model who is best known for her work on various TV shows. For a long time, she served as the host of America's Next Top Model, a series she also created. These days, Banks is also known for hosting America's Got Talent.
When Banks is not working, however, she is a mother to a young son. Banks often keeps her son out of the public eye, but she has given fans some information about his personality, including the fact that he is "boss" at home.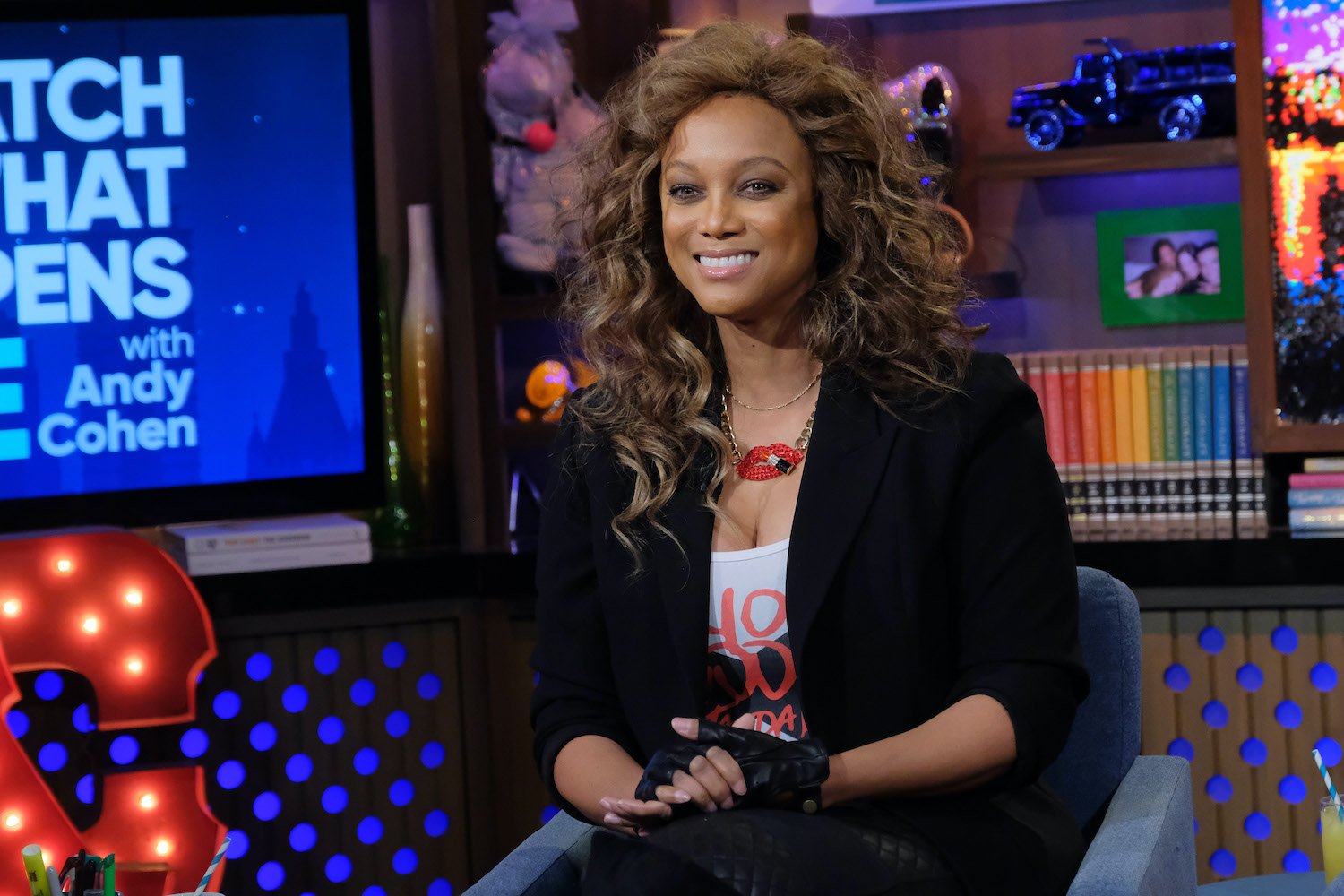 How old is Tyra Banks' son?
Banks' son was born in January 2016, which means he is 5 years old. His is named York Banks Asla, and his father is photographer Erik Asla, whom Banks dated from 2013 to 2017.
Banks' pregnancy journey was not an easy one. According to Entertainment Tonight, she tried to get pregnant by in vitro fertilization for one and a half year before deciding to have her son via surrogacy. She said, "I think that was the end. I think I probably could've kept going, but I just think it wasn't healthy for my body because less eggs and less eggs and less eggs, you know, every month. But I'm so happy."
She also revealed that she was initially not happy about having her son via surrogacy. According to Scary Mommy, it took Banks a while to accept that reality, and only her mom and a couple of friends knew about her situation at the time.
However, Banks seems content with motherhood now. She and Asla are no longer together, but the two of them are co-parenting York. Banks' son is getting a multicultural upbringing as well. He can speak English and Asla's native language, Norwegian.
Tyra Banks once said her son is 'boss' at home
RELATED: 'Dancing With the Stars': Fans Troll Tyra Banks' Outfits During Season Finale
Whenever Banks talks about York, it's clear that the model is very dedicated to her son. In fact, there are a lot of things she would do to make her son happy, which is why she once shared that York has a lot of power at her home.
"The hardest part about motherhood is being really, really tired," she explained to E! News. "Sometimes you just are exhausted. You want to sleep. Your baby has been up all night saying 'Mommy, mommy, mommy' every three hours. But when it hits 5:45 and your baby is like, 'It's time to play, it's time to hang out, it's time to wrestle on the floor,' there is no amount of tired where you say no. Even if you wanted to, you can't."
She added, "Your baby is boss."
In another interview with Entertainment Tonight, Banks revealed that he son is definitely "in charge" at home, and he even sometimes tells Banks' mother what to do.
"When he's eating I try to tell him you must sit at the table when you eat, you cannot run around, you must sit," Banks revealed. "So the other day, yesterday, my mom is eating at the counter in the kitchen. He's like, 'Nana, sit down. You eating. Sit down, Nana.'"
How does Tyra Banks get her son to behave?
RELATED: Tyra Banks Uses This Technique to Smize While Wearing a Mask
However, Banks also tries to teach her son good behavior. She even realized at one point that he could be more likely to act up when he senses that he does not have her attention at home.
"When I'm with [York] I need to put my phone away," she told Hollywood Life. "I didn't understand like I'd be at home sometimes and my son would be acting really like, just unruly and then I started to realize after a couple of weeks I was like, it's only when I'm on my phone. So he just wants mommy's attention."