Tyra Banks Speaks Out After Criticism Of Controversial 'America's Next Top Model' Moments
Tyra Banks faced an onslaught of criticism during the week of May 3 when old clips of America's Next Top Model appeared online. Many viewers were upset with the way Banks treated models throughout the series and took to websites such as Twitter to blast her for her actions.
After initially keeping silent, Banks addressed the drama online and acknowledged that she had definitely been insensitive at times. Below, find more on those situations and Banks' statement on the matter.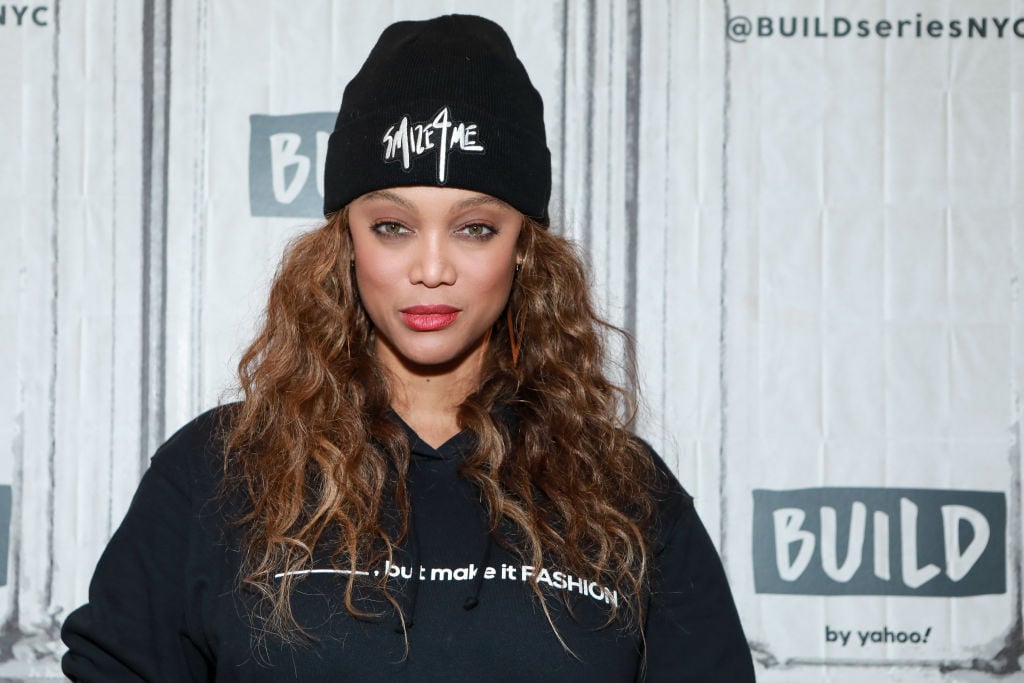 The drama surrounding 'America's Next Top Model'
The drama began when a viewer tweeted a clip of Banks trying to pressure Cycle 6 contestant Danielle Evans into seeing a dentist and getting her gap closed. After refusing to do so, Evans was grilled about the decision during eliminations.
"Do you really think you can have a Cover Girl contract with a gap in your mouth? … It's not marketable," Banks said.
This enraged many Twitter users, who felt that Banks was enforcing traditional beauty standards while turning an eye to other successful models with gaps. But others weren't totally surprised. They claimed that Banks had mistreated models multiple times throughout the series, which aired its inaugural season in 2003 and now has more than 20 cycles.
Other controversial moments that played out on 'America's Next Top Model'
Many tweets focused on Kahlen Rondot, a Cycle 4 contestant who was forced to pose in a grave right after learning that one of her close friends had died. Rondot was praised on the show for the photos but looking back, fans felt that she experienced inhumane and, frankly, unnecessary treatment.
From there, Twitter users also brought up the time a model had to shoot with a man after revealing she'd been sexually assaulted. This moment also made them think of the time when another contestant was forced into working with a male model who'd confessed he "didn't like black girls."
Beyond that, there were times when models were strongly criticized for their life choices. One model was allegedly shamed for appearing in Playboy while another was allegedly disqualified over her history as an escort.
Oh, and let's not forget when models were put in makeup and made to look like they were of other races. The list truly goes on and on.
Tyra Banks' response to the 'America's Next Top Model' criticism
Amid mounting backlash, Banks spoke out on Twitter and noted that she agreed with what fans were saying.
"Been seeing the posts about the insensitivity of some past ANTM moments and I agree with you," she began. "Looking back, those were some really off choices. Appreciate your honest feedback and am sending so much love and virtual hugs."
Even so, fans felt the message was generic and that Banks actually owed an apology.
"Say more about this. Which choices were off? What was off about them? Mere acknowledgement and genuine apology are not the same thing," read one tweet.
"this……. is simply not enough. you really crushed numerous girls spirits playing with lives like it was sims," said another.
"You should issue individual apologies to the Black girls you tried to change for industry instead of changing the industry for those girls," another fan added.
Oof. So far, Banks has not addressed those statements.
Read more: 'ANTM' Winner Dani Evans Speaks Out After Old Clip Resurfaces of Tyra Banks Criticizing Her Looks; Says She Was Set Up