Why Tyra Banks Spent Years Keeping Her Nose Job a Secret
Tyra Banks has often kept the personal details of her life private. Although the Dancing with the Stars host and former model welcomed her son, York, in 2016, she keeps photos of them at a minimum. Banks rarely shares information about her love life, including her relationship with her ex-boyfriend and York's dad, Erik Asla. In 2018, however, she revealed a longtime secret in her memoir, Perfect Is Boring.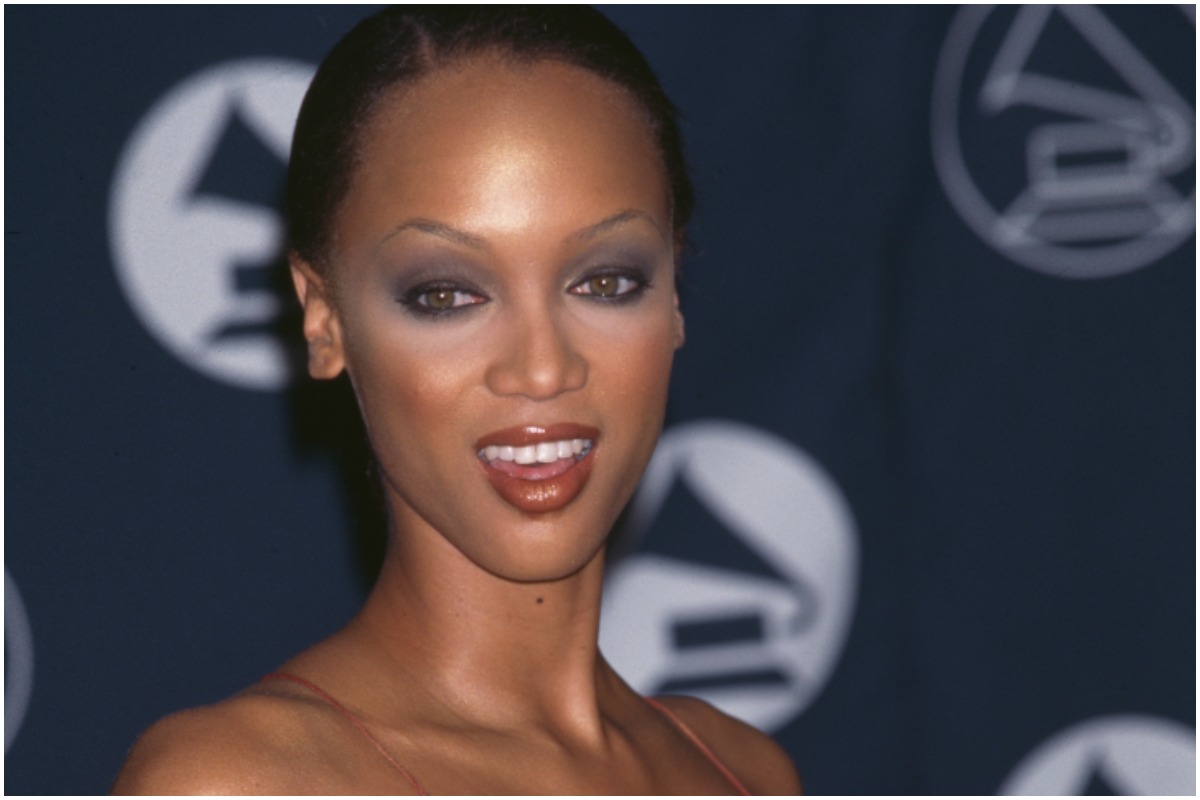 Tyra Banks wrote about her cosmetic surgery experience
For over two decades, Banks' career has focused on fashion, beauty, and entertainment. After inking a contract with Elite Model Management at age 16, the California native's career exploded. Soon, she became famous for her demanding runway presence and high fashion editorial shoots.
 In the 2000s, Banks added producer and reality TV show star to her resume when America's Next Top Model premiered in 2003 and The Tyra Banks Show aired two years later. During both platforms, she shared her insecurities as a model. But, it wasn't until Perfect Is Boring that she confirmed that she had a nose job. According to Banks, the procedure happened early in her career. 
"I had bones in my nose that were growing and itching," Banks said in the memoir, adding she "could breathe fine, but I added cosmetic surgery. I admit it! Fake hair, and I did my nose. I feel I have a responsibility to tell the truth."
Tyra Banks admitted she 'needed makeup' while modeling
In Perfect Is Boring, Banks also reflected on the beauty standards she doesn't support. She wrote that one of the trends she despises is the "no-makeup look" for models. Banks shared that many fashion houses want models to appear as "natural" as possible, which might not work for everyone. 
"As a model, I needed makeup," she admitted in her book. "I don't think there's anything wrong with that. It leveled my playing field. Gisele, you don't need it? I do! And we're both modeling for Victoria's Secret."
Also, the Life-Size 2 actor added that while she decided to get plastic surgery, she encourages other women to try different methods before going under the knife. 
"If you like your natural self, don't worry about it," Banks said. "But if you feel insecure about something … I have a magic bag of beauty tricks to make you who you want to be. Permanent or temporary, I do not judge that."
How old is Tyra in 2021?
Perfect Is Boring was Banks' first memoir. The America's Next Top Model host wrote the book with her mother, Carolyn London. Since her writing debut, Banks returned to television. 
In 2020, she accepted an offer to host Dancing with the Stars and replaced Tom Bergeron. Additionally, Banks created two businesses- ModelLand and Smize Ice Cream Shop. As of 2021, the model has a net worth of $90 million and is 47. She's also no longer dating Asla and began a relationship with Louis Bélanger-Martin around 2019.