Tyra Banks vs. Janice Dickinson: Which Supermodel Has the Higher Net Worth?
Tyra Banks and Janice Dickinson became co-workers in the early 2000s. When Banks created the reality TV show, America's Next Top Model in 2003, she selected Dickinson to be one of the show's panel judges. On ANTM, the 1970s runway star gained recognition for her unfiltered feedback and critiques.
Since ANTM ended in 2019, Dickinson and Banks have kept their distance. However, which model has the higher salary in 2021?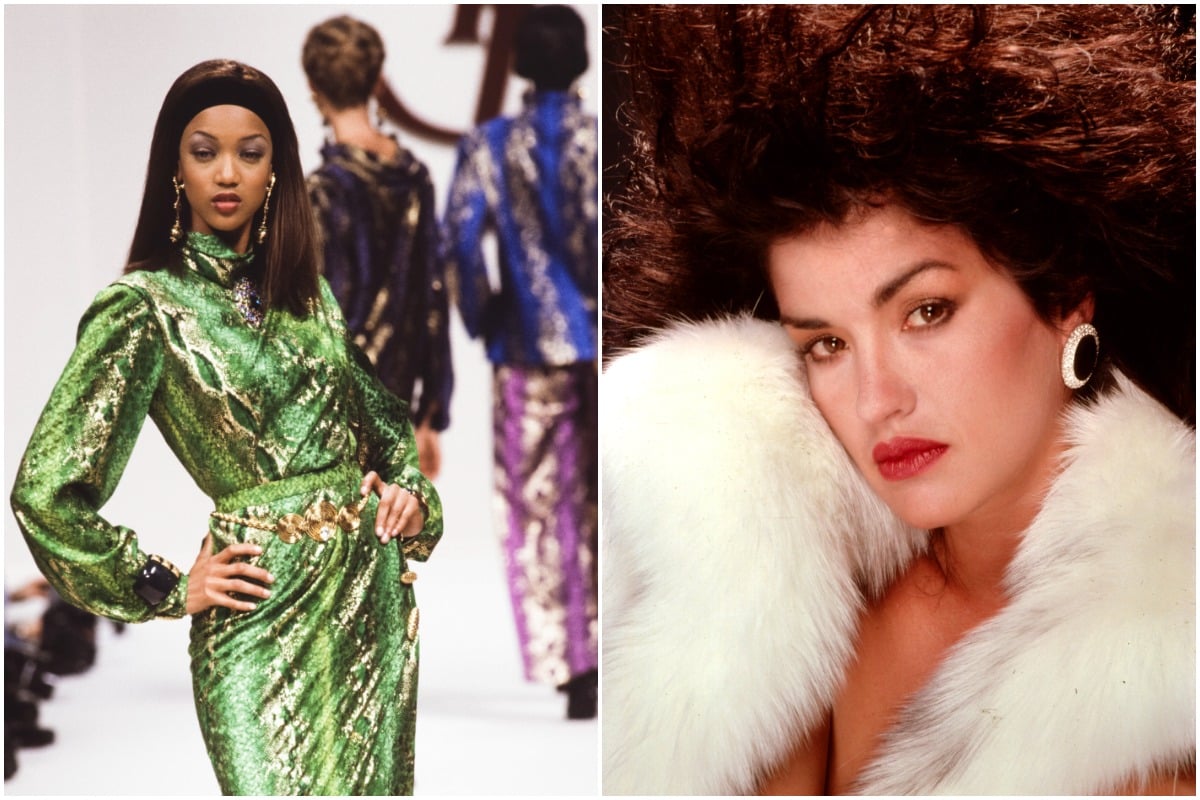 What did Janice Dickinson recently say about Tyra Banks and 'ANTM'?
In the early '00s, Banks transitioned from being a print and runway model to an entrepreneur and producer. After spending several years in the industry, she launched ANTM to aide model hopefuls in landing a contract with an agency. Banks selected her friend and former model, Kimora Lee Simmons, during the show's first season to join the cast. Additionally, she asked Dickinson to judge the show's competitors. At the time, the self-proclaimed first supermodel had retired from modeling.
RELATED: This 'America's Next Top Model' Contestant Appeared in Ariana Grande's 'Into You' Music Video
Almost instantly, Dickinson became ANTM's villain. However, she stayed on the show until 2005. In 2021, 16 years after her exit, Dickinson said she and Banks never formed a friendship and were incredibly different. 
"Sitting next to Tyra for hours and hours can be daunting," she admitted on Behind the Velvet Rope podcast. "Because she didn't really like me, and we didn't really get along…I did Vogue. She did Elle, and I used to constantly remind her of that."
Does Tyra Banks have a higher net worth than Janice Dickinson?
Both Banks and Dickinson got their start as runway models. Additionally, they chose entertainment careers after retiring from modeling. During the '00s, Banks appeared in several movies, including Love & Basketball, Coyote Ugly, and Hannah Montana: The Movie. While working on ANTM, Banks also launched her daytime television show, The Tyra Banks Show.
RELATED: Tyra Banks Feels 'Anxiety' and 'Panic' When Thinking About Dolphins
Once ​​Whilmenia Cooper took her under her wing in the 1970s, Dickinson appeared on multiple runways worldwide. Following ANTM, though, she found a new career as a reality TV star. Some of Dickinson's credits include The Surreal Life, and I'm A Celebrity, Get Me Out of Here! Nonetheless, the TV personality has a significantly lower net worth than Banks. According to Celebrity Net Worth, Dickinson is worth $500,000. Banks, however, have a net worth of $90 million. 
Did Dickinson get kicked off 'ANTM'?
Dickinson served as a judge on ANTM for five seasons. After cycle 4, the model left the show to pursue other projects.
Although she wasn't friends with Banks, Dickinson's exit was her choice. Following her exit, ANTM's producer Ken Mok released a statement reflecting on the supermodel's time on the show.
RELATED: 'Dancing With the Stars': Fans Troll Tyra Banks' Outfits During Season Finale
"We would like to thank Janice for bringing her talents to the show and for everything she did to help us build America's Next Top Model into its current success," he wrote (via Entertainment Weekly). "We wish her well in all of her future endeavors."
Twiggy later replaced Dickinson as the show's judge. In 2019, America's Next Top Model aired its final episode on VH1. Since then, Banks' behavior on the series received criticism from fans in 2020.