Tyra Banks Was Once Madly in Love With This Athlete; Who Else Has She Dated?
Tyra Banks took being a supermodel to the next level. She broke color barriers, becoming the first African-American model to land the cover of Sports Illustrated. Banks strategically mapped out her career post modeling by transitioning into producing her own reality television competition show, America's Next Top Model, which gave an inside view into the industry while birthing the next generation of catwalkers. Aside from producing her own reality show and hosting a talk show, she's had various acting roles and was the host of America's Got Talent for several seasons. Banks has also been big in philanthropy, opening her own summer camp for girls with self-esteem issues. She took it a step further when she was accepted into Harvard Business School.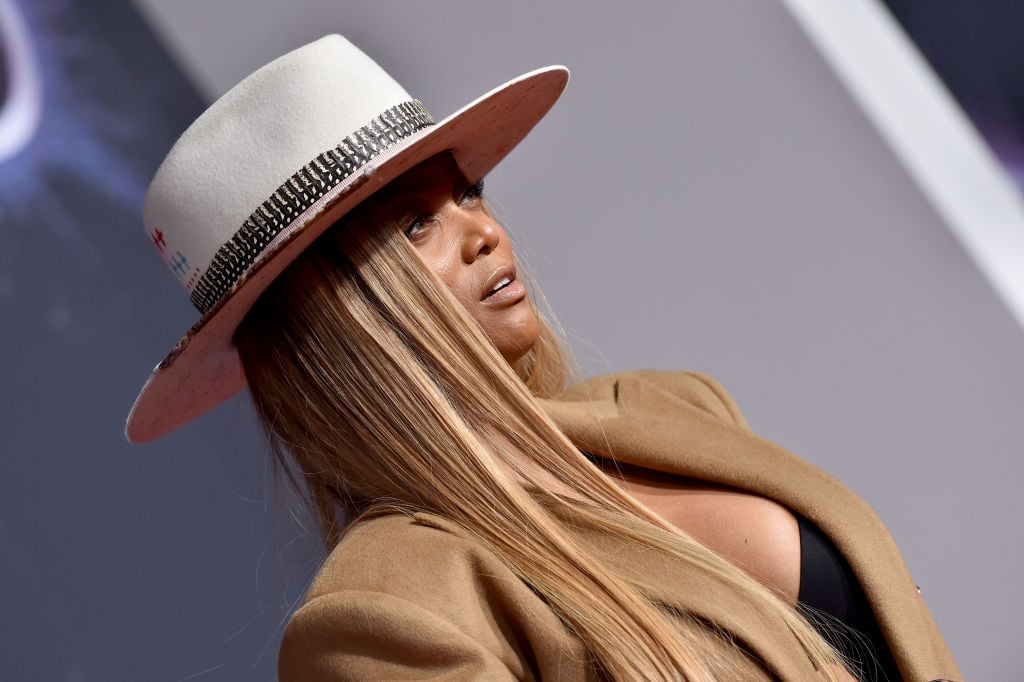 While her career has had great peaks, her love life has been filled with ups and downs. She once dated NBA player Chris Webber and was madly in love with the athlete. Webber wasn't the only famous guy on her arm. She's dated some of the most eligible bachelors in Hollywood and business.
Tyra Banks and John Singleton's relationship (1993-1996)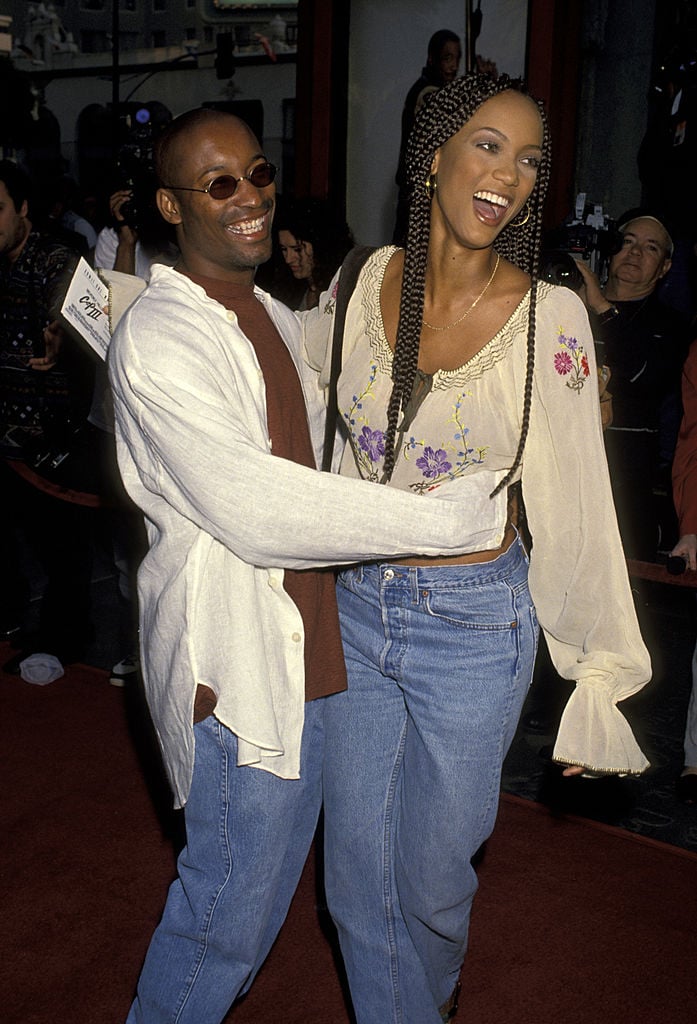 Banks and Singleton met through mutual friends and began dating in 1993 after Singleton insisted they see each other exclusively. She was a famous model and he was a film director, making their union one of the most talked-about in Hollywood during the time. Singleton directed Banks in her big-screen debut in the racially charged film, Higher Learning. She starred as Deja, a college track star who falls in love with another runner, Malik, played by Omar Epps. People Magazine profiled the couple in a 1995 piece titled after the critically acclaimed film. Banks admitted that being the girlfriend of Singleton made it harder during the audition process of the film. Despite her minimal acting experience, which included a guest recurring spot on The Fresh Prince of Bel-Air, Banks proved that she was perfect for the part. Banks also revealed that Singleton's publicist was interested in the model for the film after she appeared on the 1993 cover of Essence Magazine.  Singleton admitted in the interview that he couldn't get enough of the 5'11 beauty. "Usually when you are with a girl, you begin to want to have your own space," he said. "It's not like that with Tyra." They broke up in 1996. Singleton passed in April 2019 from complications of a stroke and high blood pressure. Banks memorialized him on her social media. 
Tyra Banks and Seal's relationship (1996)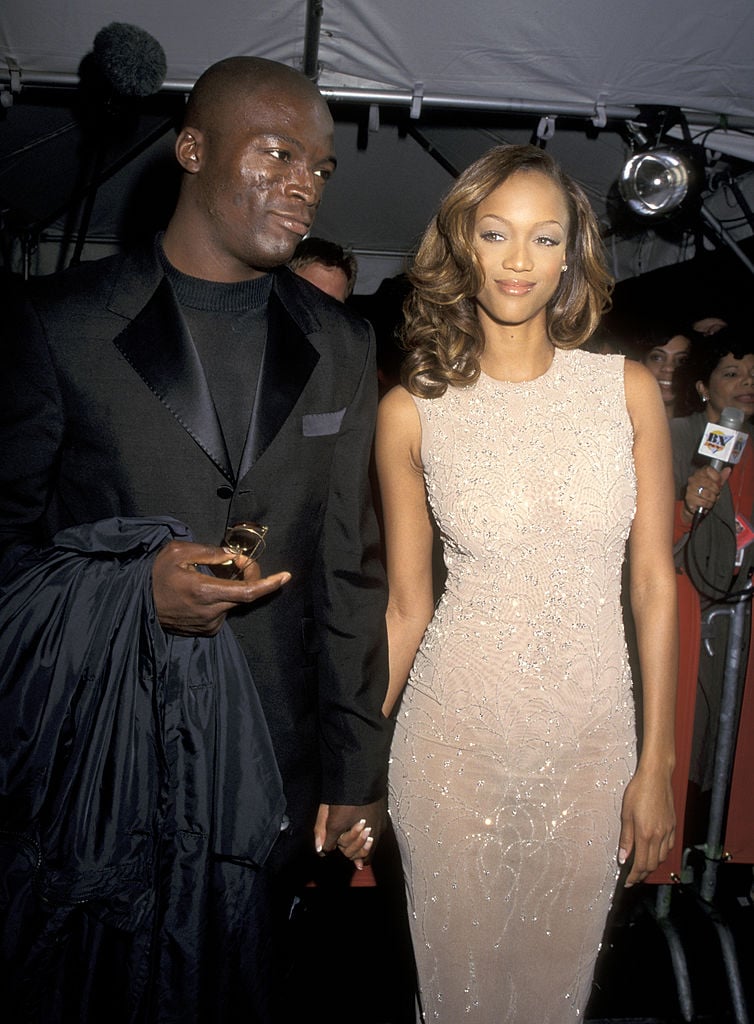 Banks and Heidi Klum have more in common than just modeling. She and Banks posed alongside each other in various campaigns and also walked the Victoria's Secret Fashion Show together but they also share an ex. Klum was married to singer Seal for over a decade and Banks also dated the singer but it was years before his marriage to her colleague. Banks and Seal were photographed on the red carpet at the Essence Awards together not too long after her breakup with Singleton. She kept their romance under the radar so it's not certain how long they were an item. In an interview with Andy Cohen on Watch What Happens Live, Seal answered a viewer's caller on whether or not his album Human Being was inspired by his relationship with Banks. "It wasn't inspired by her but we bump into each other every now and then, there's no drama," he said. 
Tyra Banks and NBA player Chris Webber's relationship (2002 – 2004)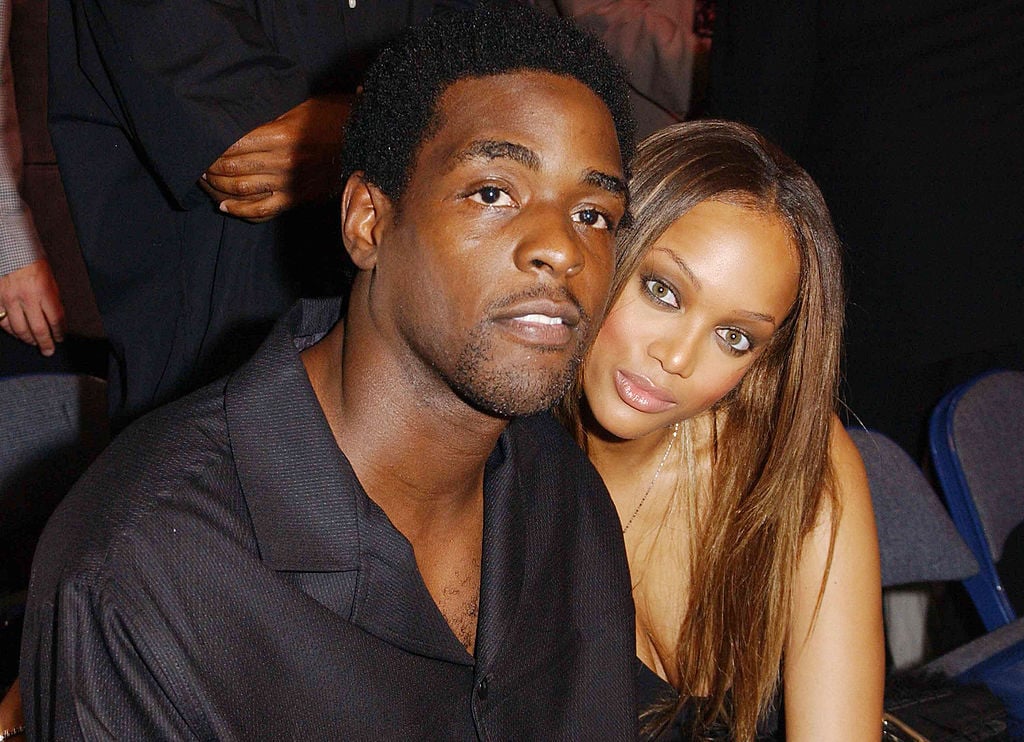 Banks and Webber were extremely close during their relationship. She was often seen at Sacramento Kings games, and rumors circled that the two were getting engaged. In a 2002 interview with The New York Times, Webber called his relationship with Banks a "serious one." He noted that she often met him at games on the road and they made it a priority to spend as much time together despite their hectic schedules. Besides a championship ring, Webber said his wish was to have children and he wanted to do so with Banks. Unfortunately, that never happened as they broke up in 2004. Banks later said that Webber's cheating was the reason for their split. In an episode of the Tyra Banks Show, the model turned talk show host tearfully recalled her breakup with the baller during a conversation about groupies with famed video vixen, Karrine Stephans. She spoke about her relationship with Webber and the likened Stephans to the groupies that tore them apart. Stephans later called Banks out for "slut-shaming." Banks also had a segment on a 2006 show titled "Professional Athletes and the Women Who Love Them" where she chastised groupies for breaking up families for material gain.
Tyra Banks and John Utendahl's relationship (2007 – 2011)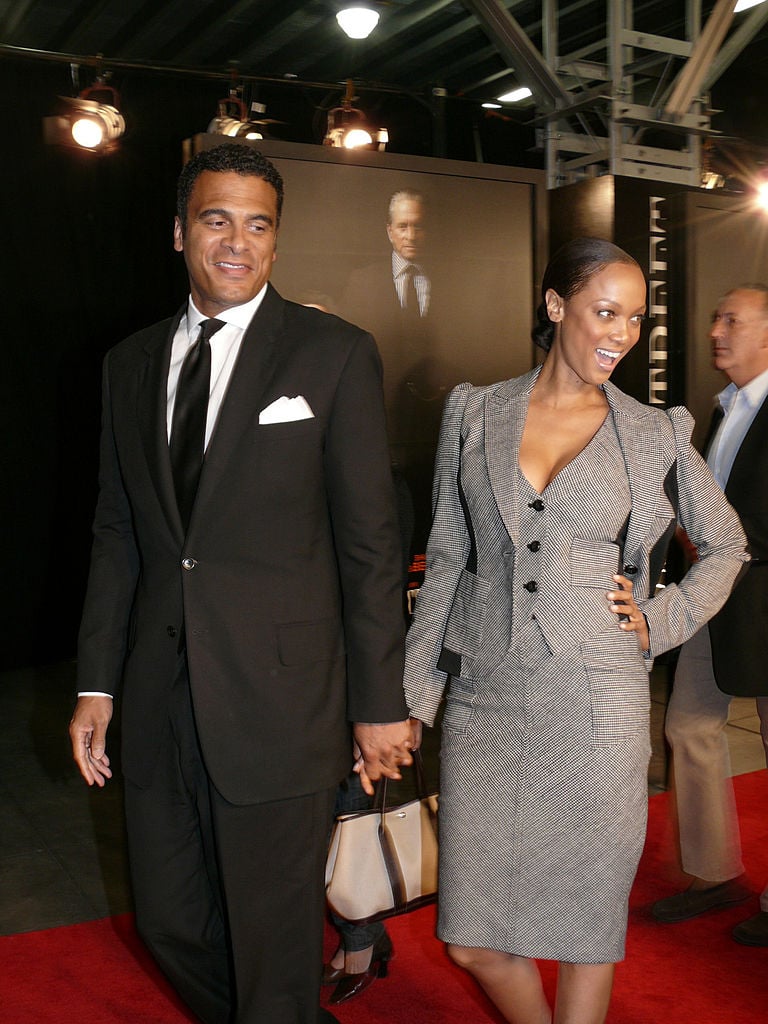 Banks first met Utendahl in 2007 but waited a year before they went public with their relationship. Though Banks was well off by the time they began dating, Utendahl had his own career. He owned the Utendahl Group, one of the largest African American-owned investment banking groups in the United States. He is also considered to be one of the most successful African Americans on Wall Street. Banks gushed about their relationship during an interview on The Wendy Williams Show. She spoke of their close partnership and desire to have children. Though she wanted to be married, she admitted that a wedding was not necessary to solidify their love. After three years together, sources told The New York Post that Banks and Utendhal called it quits. Their split came as a shock to close friends of the two. Banks went on a spiritual retreat with her closest girlfriends to Bali following their split. 
Tyra Banks and Erik Alsa (2013 – 2017)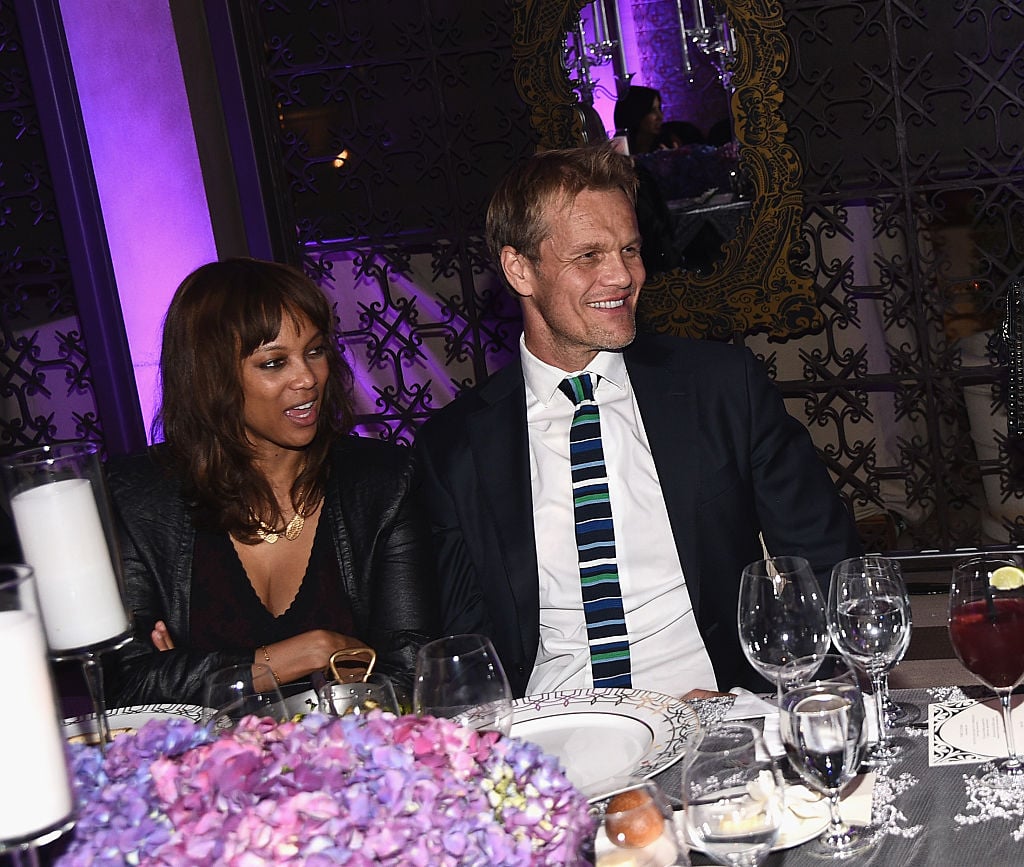 Banks began dating the Norwegian photographer in 2013. They welcomed their son, York, who was born in January 2016 via gestational surrogate. Banks opened up about her struggles with infertility and revealed that she and Alsa went through IVF procedures in the hopes of conceiving. "We are so excited about our new baby boy bundle of joy," Banks told People after York was born. "The journey to now has not been an easy process, as I've shared before. But there was a beautiful bright light at the end of the tunnel for me and his father, Erik." Page Six reported in 2017 that the pair split. They remain committed to co-parenting.
Banks is currently single and focused on raising her son while expanding her brand with beauty lines and continuing to mentor upcoming models.