Tyrese Gibson Got Fooled by Fake 'Morbius' Review from Martin Scorsese
Tyrese Gibson was fooled by a clever joke involving 'Morbius' and director Martin Scorsese.
It sucks being tricked on April Fool's Day. What's even worse is when that prank is caught by millions of people. Unfortunately, that's exactly what happened to Morbius star Tyrese Gibson. Gibson maybe wasn't aware of what day it was when he shared a post that featured a fake positive review of Sony's Morbius from director Martin Scorsese. 
Martin Scorsese has been open about his disinterest in superhero movies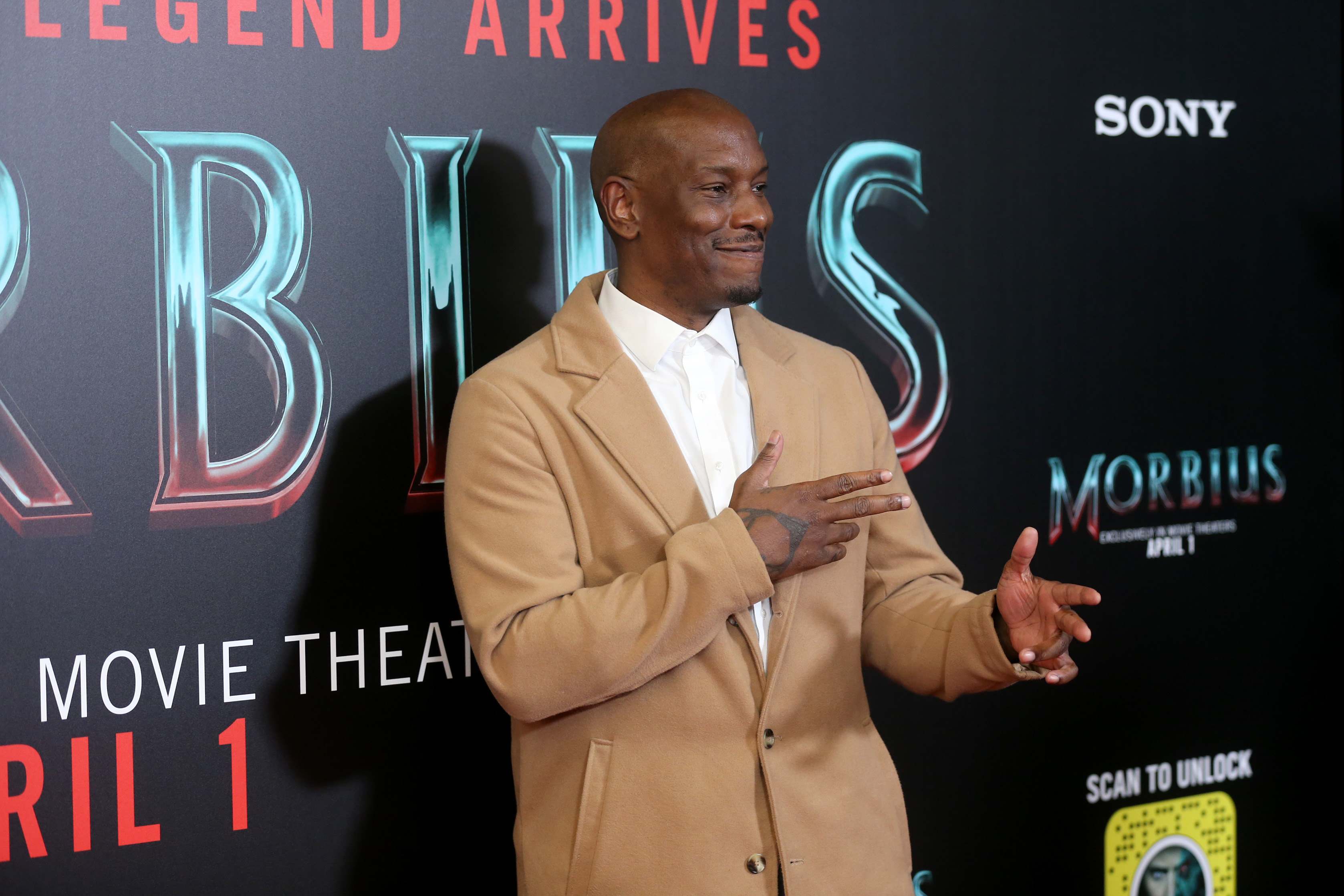 It's possible that the Fast and Furious star has not been aware of past comments the Goodfellas director has made about superhero movies, making Martin Scorsese's Morbius comments highly unlikely. Scorsese has been very open about his indifference toward these films and why he believes they're bad for the industry. The director was a trendsetter as other accomplished directors also felt the need to share their opinions on superhero movies, the genre that currently dominates the box office. 
In a 2019 interview with Empire magazine for The Irishman, Scorsese was asked about his thoughts on the Marvel Cinematic Universe. Scorsese went on to say that he doesn't "see them" and he doesn't consider them to be "cinema." Little did the director know that these comments would entangle him in an endless debate between film buffs and comic book fanatics. 
"​​I don't see them," Scorsese said. "I tried, you know? But that's not cinema. Honestly, the closest I can think of them, as well-made as they are, with actors doing the best they can under the circumstances, is theme parks. It isn't the cinema of human beings trying to convey emotional, psychological experiences to another human being."
Tyrese Gibson shared a fake review from Martin Scorsese of 'Morbius'
On April Fool's Day (April 1), Twitter user @Lynchreborn sent out a tweet with a photoshopped image of Scorsese attending the Morbius premiere. The user also came up with a fake comment from the director where he said this: 
​​"I was aghast to find out it was based on a comic book. This is the truest height of cinema and even I cannot top it. A wise man admits when he is wrong and I was wrong, I apologize to all comic book movies."
Gibson saw this and, believing it was real, shared a since-deleted Instagram post where he thanked Scorsese for his comments and even tagged Daniel Espinosa, the director of Morbius, in his post. 
"​​Wow wow wow I can't believe what just happened whoa," Gibson wrote on Instagram. "Cheers and hats off to you [director Daniel Espinosa] this is so amazing King! This is the KING of KINGS of cinema Martin Scorsese this is huge."
Despite mostly negative reviews, 'Morbius' is a box office success so far
Gibson may have been looking for a positive review from anywhere because Morbius landed with an overwhelming thud with critics. It currently sits at a 17% critic score on Rotten Tomatoes. Despite not having a glowing endorsement from critics (or Scorsese), Morbius did perform well enough at the box office during its opening weekend. 
According to Box Office Mojo, the Jared Leto-led movie scored $39.1 million domestically and $84 million worldwide. With a $75 million budget, Morbius is tracking to be profitable for Sony. However, it will most likely not be anywhere near as successful as Sony's last two Spider-Man universe films, Venom and Venom: Let There Be Carnage. 
The big question now is whether the film will have legs at the box office or not. Morbius currently has a 70% audience score on Rotten Tomatoes. However, word-of-mouth is not positive enough to get non-Marvel fans to go out and see it. Plus, the poor reviews means that many will not go to the theater more than once to see it. 
Morbius is currently in theaters if you want to go see the Marvel vampire flick and decide whether critics are correct.